What's missing in Westeros?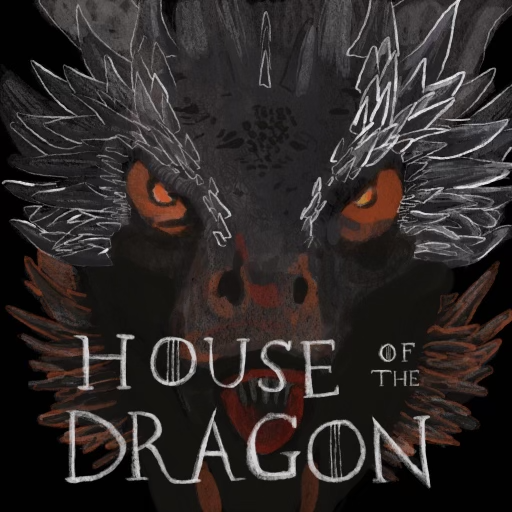 If you're anything like me, you're beyond ecstatic that the "Game of Thrones" universe is back in action. HBO's "The House of the Dragon" brings Westeros back into the cultural zeitgeist, about 200 years before the original series. 
The show is undeniably incredible. There's romance, deception, prophecy, murder, feudalistic antics of all kinds and most importantly, heaps of dragons! But still, it's a near consensus in the critical community that it doesn't hold a candle to the first season of "Game of Thrones," and I agree.
First, it's essential to understand the source text. The show is unlike the rest of George R.R. Martin's books that would eventually be adapted into the original show. "Fire & Blood" is a narratively sparse, historical style entirely recited by an omniscient narrator. Because of this, many of the characters in the book aren't thoroughly fleshed out, and their personalities are left to the reader's imagination.​​ This vagueness gave showrunner Ryan Condal and writers Sara Hess and Charmaine DeGraté lots of wiggle room to create a more satisfying visual narrative for the at-home viewer. So what's the problem?
The show's largest controversy has undoubtedly been the time jumps between episodes and the many seemingly unprompted changes. Many fan-favorite characters were adversely affected by the time jumps. For example, Lady Alicent Hightower, once a kind, pious Lady-in-waiting, has become a steely, bloodthirsty and power-hungry tyrant who'd do anything to see her son, Aegon, ascend to the iron throne. The chronological unfolding of events that molded her into such a hardened figure makes complete sense in the book. However, the fans never got to see this on screen, as 14 years of personal relationships and world-building flashed by in just seven episodes. In addition, those seven episodes have been host to an entirely new, age-accurate slate of actors filling the roles of their younger counterparts. Notably, Emma D'Arcy has replaced Milly Alcock as Princess Rhaenyra Targaryen and Olivia Cooke has replaced Emily Carey as Queen Alicent Hightower after episode five.
So what does all this mean? The show lacks the sense of continuity that its predecessor enjoyed and played out for eight seasons. Fans grew accustomed to and fell in love with characters in the original series, something they've been robbed of in "The House of the Dragon."
 All this to say, fear not, dear reader! After episode seven, the second and final casting change will usher in a better, more consistent era of the show that will indeed serve to placate its one gaping flaw. Moreover, with a reported three to four more seasons, there's more than enough time for the show to atone for its sins. So once episode eight rolls around, feel free to fall in love with as many actors and characters as you'd like! Or don't, as it is "Game of Thrones" after all…