New lawsuits filed in wake of conception boat disaster
Four months ago, the Conception dive boat caught fire off the coast of Santa Cruz Island, killing 33 passengers and one crew member. In a Santa Monica press conference last week, families of four victims filed wrongful death claims against the vessel's operator, Truth Aquatics.
The claims were filed on behalf of passengers Dr. Sanjeeri Deopujari and her husband, Kaustbh Nirmal, of Connecticut; Yulia Krashennaya of Berkeley; and crew member Alexandra Kurtz. Attorneys for the families announced the federal court filings in a Santa Monica press conference last Monday. These claims follow similar suits filed by two other victims of the accident: first, by crewmember Ryan Sims, and second, by the wife of Conception victim Justin Dignam. Both parties claimed last year that the boat was unsafe to operate. Numerous safety questions have been raised ever since the Santa Barbara-based ship sank over Labor Day weekend. "The filings document that the 75-foot, 41-year-old vessel was in blatant violation of numerous Coast Guard regulations, including failing to maintain an overnight 'roving' safety watch and failure to provide a safe means for storing and charging lithium ion batteries," according to a statement obtained by Noozhawk. 
Though still under investigation, the National Transportation Safety Board noted limited access to an escape hatch above the sleeping quarters, including a stairwell that opened to the galley, where the fire started. As originally reported by the Los Angeles Times, the Conception was one of 322 vessels nationwide that were exempt from safety standards established in 1996 by the United States Coast Guard. 
These standards called for multiple improvements, including a minimum 32-inch wide escape hatch. The Conception's escape hatch was only 24 inches wide. Of the 322 exempt vessels, one-third are registered in California. In a statement, U.S. Rep Salud Carbajal (D-Santa Barbara) called for actions to "modernize our regulations." According to the claims filed last week, an eerily-similar fire broke out in 2018 aboard the Vision, also owned by Truth Aquatics, due to lithium batteries charging in the galley.
Last week's claims specifically challenge the effort by Truth Aquatics owners to limit their liability in the incident. Shipowners Glen and Dana Fritzler filed a Limitation of Liability claim "less than three full days" after the disaster, a move which in itself has received scrutiny. The ability for shipowners to limit their liability in an accident refers back to the Limitation of Liability Act of 1851, which was invoked after the sinking of the Titanic, as well as after the 2010 Deepwater Horizon oil spill in the Gulf of Mexico. The law allows owners to claim that the ship was safe to operate, and reduces their responsibility as long as they can prove that they "lacked knowledge of the problem beforehand." According to the law, counterclaims must be filed within six months of the initial claim.
While the investigations into the Conception accident may not wrap up for another year, their findings will certainly help determine whether or not Truth Aquatics will be held financially responsible.
About the Writer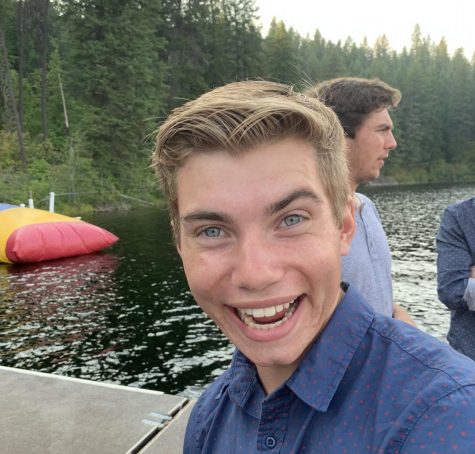 Caleb Marll, News Editor
Caleb is a sophomore Religious Studies major who enjoys a good cup of coffee and has a not-so-secret love of Taylor Swift.