President Trump acquitted day after State of the Union Address
Last week was eventful for American politics, as the 2020 presidential election cycle officially began, and President Trump's impeachment trial concluded. The week began Monday night in Iowa, which was the first state to begin primary voting for the 2020 election. Traditionally, a winner is declared before the end of the night. This year, however, results were delayed as the Iowa Democratic Party experienced technical difficulties with its voting app. On Thursday, when most of the votes finally trickled in, the Associated Press was unable to declare a winner. South Bend, Indiana Mayor Pete Buttigieg led the delegate count, but Vermont Senator Bernie Sanders led in the final vote count by over 2,000 votes.
On Tuesday night, President Trump gave his third State of the Union address, highlighting the country's intense partisan divide. It began with Trump refusing to shake the hand of House Speaker Nancy Pelosi, and ended with Pelosi tearing Trump's speech as he finished speaking.
The speech took on an awards-show feel as Trump gifted the Presidential Medal of Freedom, a prestige that is known as the highest civilian honor, to conservative radio host Rush Limbaugh.
He proceeded to reunite a military family, give a fourth grader a scholarship, and recognize one of the Tuskegee Airmen while touting his Space Force.
On the other side of the Capitol building, the impeachment trial of President Trump concluded on Wednesday. The Senate voted along party lines to acquit the President, with the lone exception being Senator Mitt Romney of Utah, who voted to convict Trump on "Article I: Abuse of Power." Romney, the 2012 Republican presidential candidate, said that because of his actions in the Ukraine scandal, Trump was "guilty of an appalling abuse of public trust." Romney also cited his Mormon faith, saying that "I take an oath before God as extremely consequential." The next day, as Trump touted his acquittal at the annual National Prayer Breakfast in Washington, he criticized Romney, saying "I don't like people who use their faith as justification for doing what they know is wrong."
This sequence of events has caused many people, especially Christians, to wonder what the point of participating in politics is. "The events of last week clearly demonstrated the polarization that continues to plague our institutions and political discourse," said Addie Michaelian of the Westmont Republican Club.
While many people are upset about the current state of our politics, Westmont political science professor Tom Knecht thinks that is a good sign. "I actually take comfort in the fact that a lot of people I talk with — including most Westmont students — don't like the current state of affairs … I think that we have a civic duty to be involved in politics, especially in difficult times."
"Disagreement is healthy, so long as it doesn't become spiteful," says Jake Orme, also of the Westmont Republican Club. "As Christians, we must remember who a person votes for makes them no more and no less made in the Image of God. Regardless of who you vote for, don't let politics supersede respect and civic discourse."
About the Writer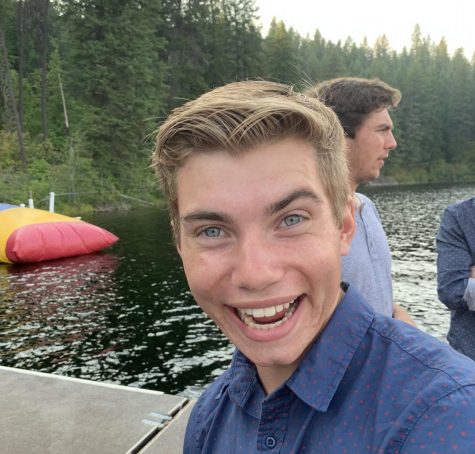 Caleb Marll, News Editor
Caleb is a sophomore Religious Studies major. He enjoys a good cup of coffee and longs for the day when the Seattle Mariners make the playoffs.