Tame Impala's "The Slow Rush" rolls in
Dreamlike synths, pulsating bass lines, and deep disco drums abound. One track effortlessly flows into the other, painting the picture of a whole continuous sonic experience. Lyrics reflect the inner longings and loneliness of the heart, while still resting within gorgeous pop melodies that sound deeply satisfying.
It's ear candy, sweet and smooth, with a taste that leaves one craving more in the best possible way. It never overstays its welcome. It's the result of five long years of one man's professionalism, production, and perfectionism. It's "The Slow Rush," and it's here to make you dance, cry, laugh, and rage, perhaps all at the same time.
It's been five long years since Kevin Parker's one-man band Tame Impala released its last studio album, with 2015's "Currents" being a massive critical and commercial success that propelled the once psychedelic rock Australian artist into the post-pop mainstream, winning numerous prestigious awards and several Grammy nominations.
Tame Impala's newfound success afforded the opportunity for Parker to collaborate with artists ranging from Lady Gaga to Travis Scott, all the while going on a wildly successful worldwide tour. It wasn't until around a year and a half before "The Slow Rush" released that Kevin Parker sat down to make the heavily anticipated followup to his breakthrough record.
From its first few opening seconds in the hypnotic "One More Year" all the way to the overdriven guitar-thrashing finale in "One More Hour," "The Slow Rush" oozes the ultimate quality that longtime fans have come to expect from the Australian outfit. Parker's dedication to perfectionism has gone so far in this latest release that the full album contains a reworked version of the single "Borderline" that released last year.
"The Slow Rush" themes itself largely around Parker's reflection on how his life has gone thus far, with tracks dedicated to exploring the the joys and heartbreaks of personal relationships ("One More Year" and "Posthumous Forgiveness"), as well as profound personal mantras that both encapsulate the sadness of the past while still holding out for hope in a better future ("It Might Be Time," "Borderline," "On Track," and "Lost In Yesterday").
There are also a few more lighthearted and truly playful tracks sure to be featured on the dance floor in the coming months, with the powerful melodic bassline of "Is It True" and "Breathe Deeper," or the infectious disco drums of "Glimmer" and "Instant Destiny."
Compared to his previous albums, "The Slow Rush" contains much of the same DNA as its predecessor, "Currents," more so than it does with Tame Impala's more prog rock inspired freshman and sophomore outings of "InnerSpeaker" and "Lonerism." Where "The Slow Rush" separates itself from its older sibling is where the album leans even further into the psychedelic pop mainstream by embracing genre standards like repeated chorus overdriven drum lines, and multilayered high falsetto vocal gliding.
No track in this album feels out of place or out of order, which "Currents" sometimes struggled with in the later half of the album. Instead, "The Slow Rush" manages to be a perfection of the sonic formula created by its predecessor.
Fortunately for listeners, "The Slow Rush" is a match made in music heaven. Tame Impala's new record has blown the doors of the next musical decade wide open, and wherever Kevin Parker's music goes next, it will be sure to attract longtime fans and new listeners alike as "The Slow Rush" will undoubtedly do.
About the Writer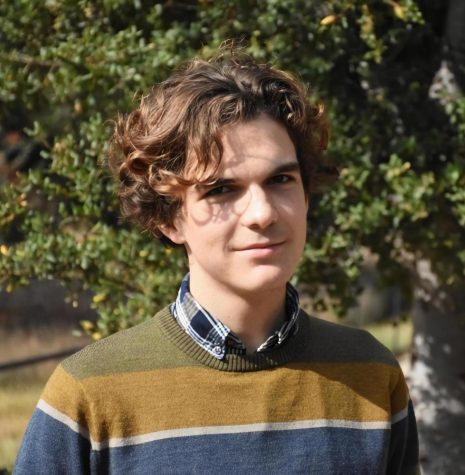 Luke Spicer, Arts & Entertainment Editor
Luke Spicer is an English-Theatre Major who is more than happy to take time out of his day to try and get you to listen to Radiohead and watch "Twin Peaks."