The art of listening
Emmaus Road Director Jaclyn Smith journeys for justice
"I think that's the first step if we're fighting for reconciliation and justice. If that's what we're aiming for, then I think the first step is listening to other people's stories to understand where they're coming from," senior sociology major and Emmaus Road Director Jaclyn Smith states.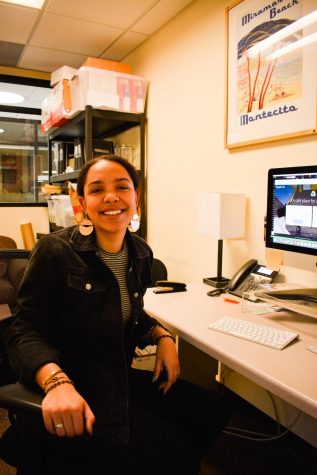 A Santa Barbara local now based in Santa Ynez, Jaclyn has fostered a heart for people beyond her immediate community. While Westmont was always on her horizon, she was originally set on attending Azusa Pacific University for their intercultural and global studies program. "I felt God calling me to Westmont," Jaclyn says on her decision to attend Westmont.
"The closest thing that came to [APU's program] was mixing sociology and religious studies. So that's what I studied. I'm doing the cross-cultural track of sociology." Jaclyn smiles: "I love learning about and learning from different cultures and seeing how different aspects of culture influences people and their decisions. Bringing the Bible into that is really important."
Studying sociology at Westmont has been a component of Jaclyn's training ground, as she describes, "What I love about sociology is that it affects what we do on a day to day basis and how we interact with other people."
However, the basis for Jaclyn's learning and passion has stemmed from her personal experience in her hometown and abroad. "I think a lot of my passion about soc[iology] springs up from my own high school experience and being a minority within that context and seeing people treat me and my brothers and how it was different from other people," she recalls. "I think that sparked this fire within me to be passionate about calling out systems that are unjust and speaking out for those who don't have a voice and fighting for racial justice for people." 
For Jaclyn, Westmont in Jerusalem featured an intersection of her passions for understanding cultures and religions, specifically Islam. Since eighth grade, Jaclyn has been interested in understanding Islam. While on the Jerusalem semester, she experienced hospitality through sincere relationships with locals and her two-week homestay:
"My host-family in Bethlehem, seeing their hearts for religious reconciliation within their own home because I lived with a Muslim family [and heard] about the way back in the day before the Wall was built […] meeting with other Muslims, Jews, and Christians coming together to work towards peace just within Bethlehem and saying, 'yes, we do believe in […] different things and we can still come together and love each other and respect each other and work towards this goal of bringing people together and uniting people.'"
Now on campus for her senior year, Jaclyn carries the stories she heard in Jerusalem last spring and in Uganda for two summers. Jaclyn's experience listening to stories has been foundational in formulating Emmaus Road's focus this year. As she describes: "I'm here to come alongside you and walk with you as I listen. Fighting for reconciliation and justice is not really about you."
"This year, a lot of our themes and our vision comes from our Emmaus Road story when Jesus is walking alongside the two people on the road to Emmaus and just listening to them and their experiences. I feel like that kind of brings sociology and religion together. People are so important. It's so important to walk alongside people and learn from them and my hope and desire is through my actions and being that people would see hope in Jesus."
In addition to leading Emmaus Road, Jaclyn also joined BSU and has continued exploring her own racial identity and new friendships. As her time at Westmont draws to a close, Jaclyn gratefully reflects on her community, following the passing of her brother earlier this year:
"My brother just passed away and I just have been super thankful for how people have come around me and supported me. It super has tested my faith, but it also doesn't change my view of God because I know He's faithful and kind. I've been thankful for the people who have spoken truth into me and it's given me a lot of hope and changed my perspective on life. I know my hope is in Jesus and I know that without that I would be nothing."
"The people that I've met and the friends I've made have been a gift from God. Not only students, but professors and faculty, just the ways they've poured into me have shaped me and changed me completely. I know I'm a completely different person leaving Westmont than when I came in, and I am so thankful for that."
About the Contributor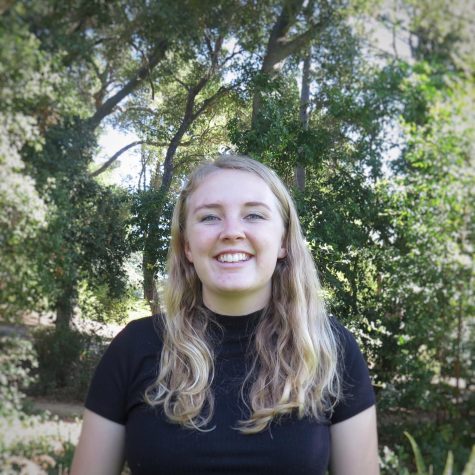 Jada Fox, Students Editor
Jada Fox is a senior English major who wanted to be an astronaut, but settled for cloud-gazing instead.