CLASS-20
Four seniors describe completing college during COVID-19 Pandemic
A note from the Students Editor:
The class of 2020 has braved fires, mudslides, and now, pandemic. Needless to say, Westmont 2020 seniors have not had a typical college experience complete with an untimely end. As a graduating senior myself, I am shuffling through my own emotions in reaction to our abbreviated school year and seemingly ever-changing circumstances. This year as the Students Editor, I have strived to feature diverse student stories through individualized spotlights. The following article includes four student voices in hopes of highlighting dimensions of remotely completing college. By no means do the included voices speak for the whole of the graduating class of Westmont.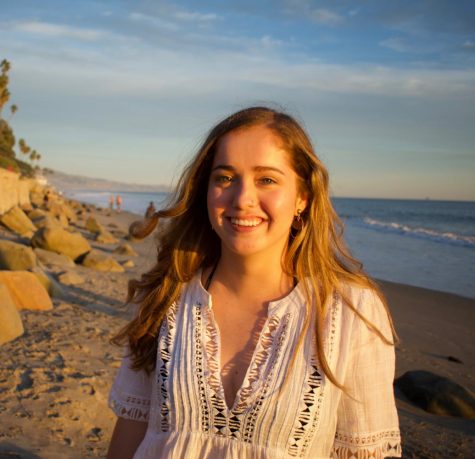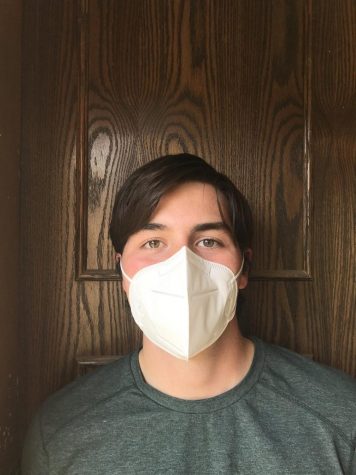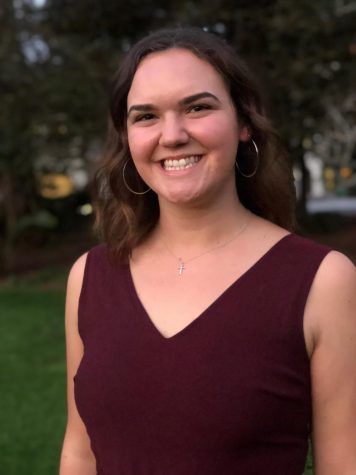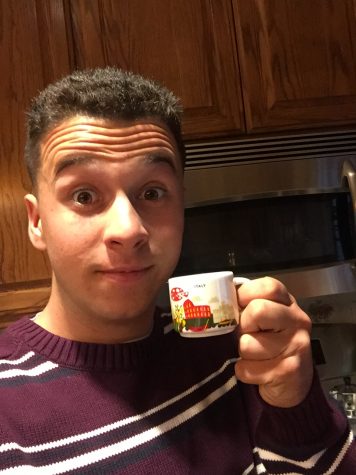 Where were you when you heard the news and how did you react?
Izzy: I was on PC when I first heard we were transitioning to online learning temporarily. I was hurt, but I knew the last two weeks of college would be good. By the time I listened in to the conference call, I had a feeling all the 'I'll see you April 13th' promises I'd made weren't true. I felt like a weight dropped on my chest.
William: I was holstering my hammer in Ensenada, Mexico surrounded by my lovely, wonderful construction team. On our ten-minute lunch break we read the email and said, 'We'll think about this later, there's a house to build.'
Lizzy: We were on the [Urban Initiative] trip [Los Angeles] when we found out, at least when we found out about April 13. We were slowly getting updates about the virus throughout the trip. We would come back from whatever we were doing throughout the day and people would open their phones and we were like, okay, we're going to talk about our days and focus on the experiences we're having here. 
Kevin: I was in Paris on a date on the River Seine. I was like, well, everything's ending and I have to go home. That was like 2 a.m. and I was on a flight at 8 a.m. My flight was supposed to be Sunday morning and that was Thursday night, so I flew back Friday morning.
What did you expect for your final semester?
Izzy: I made so many plans to hang out or catch up with friends after spring break or when things slowed down. So many bucket list things got pushed … I was so focused on the next or getting through this busy week, and I thought I had more time than I did to enjoy every moment. I expected a momentous, celebratory end … Instead, I packed up my dorm by myself and listened to 'I Will Remember You' more times than I care to admit.
William: Most of Westmont, I was chasing the Westmont persona everyone fantasizes about in their head. In reality, there's no such thing and I realized that towards the end. There is no single experience everyone has. Everyone, play by play, scene for scene, lives their journey at Westmont. There is no one version that is better or should be pursued necessarily. My expectations changed from wanting to become this golden student who was well-rested and happy all the time to understanding the reality of life. You take what's in front of you all the time and once in a while pause and reflect.
Lizzy: I was going to emcee Spring Sing with Rebecca Boa. Just looking forward to all the last things, like the last Spring Formal as a senior was something I cared about and I had my senior capstone, so we can't do the symposium anymore … If anything, I'm kicking myself for all the things: 'I'll do that before the semester ends. I'll get coffee with that person. I'll tell that person how much they meant to my college experience.' I just kept waiting and waiting and I wish I hadn't waited.
Kevin: I really enjoyed my classes and I was really looking forward to having one more semester with key professors. I was excited about that. I really liked my section and I like the people in that and I wanted to spend more time.
How is this different than evacuations for the Thomas Fire and Montecito Mudslide?
Izzy: Packing up felt similar. But the evacuations were distinctly different. Evacuations were stressful, but there was the hope of coming back and being together again, and the comfort of the friends I evacuated with.
William:  I was fleeing with other Westmont students and we were at least allowed to be in survival mode with each other. Now everyone is dispersed. I don't like the separation part. Also the virus is so frustrating because it's invisible while the fires, floods, and evacuations were visible.
Lizzy: When I came home when I was not with Westmont people anymore, then people couldn't understand what I was thinking or going through … Whereas now everyone is going through the exact same thing.
Kevin: I'm a second-semester senior. Evacuations happened at the end of the semester and we knew we were coming back. I went snowboarding when we were evacuated … I wasn't distraught. It's different because of the timing.
How has your college from home experience been for you? Any benefits?
Izzy: Quiet is not a word my family knows well … and neither is [cooped] up.
William: It's definitely not as alarming as most would think because I was homeschooled my whole life, so it's kind of nothing new at all. [Although] my family members don't really take seriously that I'm in class and taking tests. They're under the impression I'm on vacation and just have to brush homework under the rug. 
Lizzy: I think there has been a lot of time for me to slow down and reflect. There's so much going on, I've never actually thought about what it meant to me. I've had a lot of time to slow down and do that.
Kevin: A lot of us weren't going to move in with our parents when we graduate. … It is a four year rewind of where I'm at in life, especially where I'm living. It hurts.
What does graduating mean to you?
Izzy: I'm a first-generation college student. I've been dreaming about and waiting for my parents, siblings and grandparents to come to see me walk across that stage for so long. Not so I could see how happy it would make them, but so I could tell them I couldn't have done it without them. 
William: What's important about graduation for me is being able to cast off from port and being able to have all of my academic community waving to me from the seashore. 
Lizzy: For me, I really care about things being sentimental and wrapped up neatly at the end. Okay, here's my bow on top, and now I'm ready [to] pass it on. For me that's what graduation was: putting the little bow on top of my college experience. There was a lot of growth and experience and education that went into the last four years and I want to wrap that up well and I want to have closure with that experience.
Kevin: Being a transfer student, it takes a couple years for you to settle into your class. I think it makes it more special. It makes you work more for it, not that you were trying to win people over, it took you three years for people in your class to know we're graduating together. That day was going to make you feel most grounded with your class.
How are you reconciling the end of this semester with the rest of your college experience?
Izzy: I am trying to be grateful for the memories I do have and remember that I will see my good friends again, and be intentional about that — even if I am very deeply disappointed and sad that the semester came to an end when it did. The transition from 'I go to Westmont' to 'I went to Westmont' is tough to process, and I don't feel any sense of closure.
William: I'm comforted, maybe selfishly, that everyone else is in the same boat as me. It's not this personal attack, but this common enemy that we're all being affected by. In the future looking back, I'll think of it as a situation that happened that was out of my control. I don't hold it against anyone. There's no anger against anyone. It's not ideal, but there's nothing I can do.
Lizzy: Since I was so involved in Westmont, there are not only people I didn't get to say goodbye too, but experiences I didn't get to close out. For UI, we usually have our end of the year Leadership banquet and that's not happening, and that's something I gave two years to. I feel like the launchpad fell down and now I don't know how to jump because I'm just falling. 
Kevin: I haven't and I'm not. I haven't processed it. I haven't reconciled it. I'm just sad about it. I'm not mad at Westmont. I'm not mad at [the] Coronavirus. I'm not mad at anyone. I'm bitter. I'm bitter and disappointed. There's no one to point a finger at, it's just a feeling.
Final words?
Izzy: Freshmen, sophomores, juniors: savor every moment. Don't get so caught up in living for tomorrow that you forget the present. You never know what regrets tomorrow could hold, but I hope you know what a blessing today is. And to my friends, the class of 2020: I'm sorry. I love you all, and I am grateful for every moment we spent growing, learning, and laughing together — though I wish we had more time. I wish you all the best, and I will see you soon. 
William: Personal message to the reader: It's going to be okay. We've had so many great things happen at Westmont. In some ways, so what that we are losing a month? [In] 32 months at Westmont, so many great things have happened. Those memories are not taken from us, though it is really really sad to not be able to say to quite a few different people. Hopefully I will get to see them if I do graduation at some point in time. It's just focusing on all the good that has happened.