Art created during isolation
We live in strange times. 
With the outbreak of the COVID-19 and the subsequent shelter-in-place mandates issued by many governments around the world, people now find themselves stuck at home, cut off from the societies that they once were a part of.
However, this is nothing new. Throughout history, humanity has suffered through numerous pandemics and undergone their own extensive quarantines, much like we're doing during our current pandemic. Yes, this is a dark moment, just as it was for the quarantined people of the past, but it is not a time without redemption. 
For, out of these times of quarantine, both then and now, works of art have been produced that seek to establish meaning, or the lack thereof, in moments of great darkness. These pieces, from all mediums of artistic expression (including literature, music, and theatre), capture the very moment in time in which they were created, with all of its tragedy but also the hope. 
Some could argue that because they lack the ability to provide tangible relief or stop the pandemics around them, art should be the first thing to disregard in these moments of crisis. However, this argument does not account for the desires of the human spirit: the desire to engage with art, to be challenged by it, and foremost, to be inspired with a sense of hope for a better world because of it. 
We need that art, now more than ever. 
Below are just a few examples of incredible works of art produced in times of quarantine. I hope they inspire you.  
"King Lear" — A Play by William Shakespeare
Most likely written while Shakespeare was stuck within his house under the mandatory quarantine of the bubonic plague, "King Lear" is a tragedy that warns against the dangers of tyranny and its subsequent effects on both the nation state and also the internal relationship of family. One of Shakespeare's finest plays, it remains an ever-important warning about the affairs of the modern political landscape. 
"Self-Portrait with the Spanish Flu" — A Painting by Edvard Munch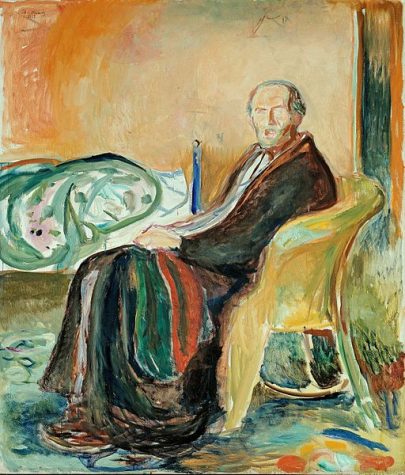 Although arguably his most famous painting, "The Scream," was created after this work, Munch's "Self-Portrait with the Spanish Flu" was painted while Munch himself had contracted the deadly virus of the same name during the early 1900s, depicting its debilitating effects on his human form. Despite its high fatality rates, Munch would go on to survive the virus and become a successful artist in his own right. 
"The Decameron" — A Novel by Giovanni Boccaccio 
Writing while many of his family members were succumbing to and dying of the bubonic plague, Boccaccio's masterpiece tells the story of 10 people quarantined together, trying to stay healthy during the outbreak and remain optimistic despite their dire circumstances. Faced with this seemingly apocalyptic event, the characters discuss their views on the vital matters of life, including politics, religion, art, and more. The book is thus quite relevant to the many of us who are stuck at home with our family members. 
"Self-Portrait in a Velvet Dress" — A Painting by Frida Kahlo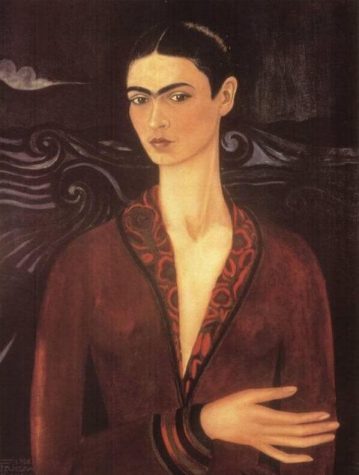 An extremely influential and important artist in her own right, Frida Kahlo's start in the art world occurred during the polio outbreaks of the 1900s where she, like many others, was hospitalized due to the crippling effects of the virus. Stuck in her hospital bed, Kahlo used the time to study both medicine and art, and produced one of her first prominent pieces, "Self-Portrait in a Velvet Dress."
"Les Miserables" — A Novel by Victor Hugo
Although he was already under exile for political reasons, Victor Hugo began writing his literary masterpiece during a particularly awful outbreak of cholera throughout France. A long narrative full of well-crafted characters and a plot that can make one laugh, cry, and experience everything in between, "Les Miserables" has gone on to inspire countless artists, spawning several film adaptations and the widely popular musical of the same name.