Local mental health organizations adapt to serve patients remotely
Due to the COVID-19 pandemic, mental health issues, including suicide attempts, anxiety, and depression, have increased in the Santa Barbara region. To alleviate these problems, Child Abuse Listening Mediation (CALM), the Mental Wellness Center in Santa Barbara, and other local organizations are working to support residents through telehealth and other means.
"
Up to one-third of the Santa Barbara community is experiencing symptoms of depression or anxiety."
— Brooke Holland of Noozhawk
Recently, the Mental Wellness Center in Santa Barbara verified that suicide attempts among teenagers have increased in Santa Barbara County as a result of the pandemic. As written in a recent article by The Independent, teenagers have experienced additional levels of isolation and stress as a result of restrictions and financial strain stemming from the pandemic. The effects of these added pressures have increased the likelihood that they will contemplate or attempt suicide. 
Organizations and individuals in Santa Barbara have been working tirelessly to aid teenagers who are contemplating suicide. During the pandemic, schools have been relying more on teachers to detect depression in students. Susie Stone, a counselor in the Santa Barbara Unified School District, explained that teachers have begun to take soft attendance. When a student hasn't attended school for a while, teachers report the students to counselors so that they can reach out to these individuals. The Independent mentioned that teachers take notice when students progressively appear less taken care of or suddenly stop participating in class. When a teacher reports a student, counselors assist the student by telehealth. Through these measures, teachers and counselors have been attempting to detect students who are considering suicide.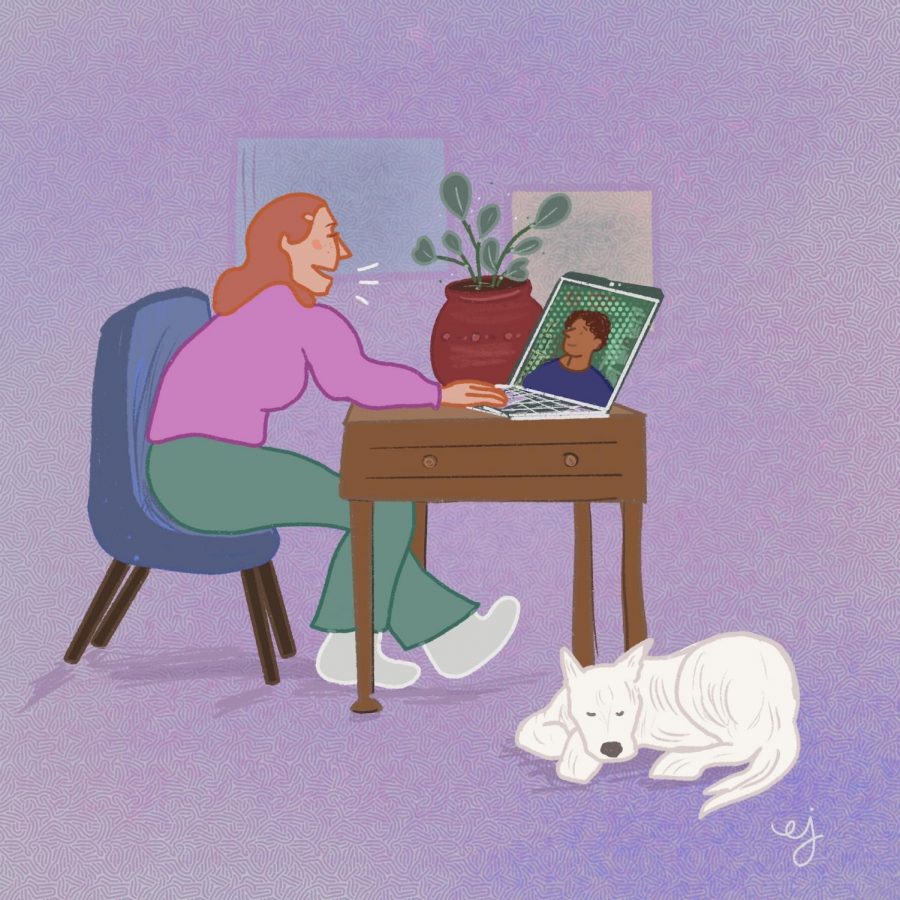 Brooke Holland of Noozhawk reported that up to one-third of the Santa Barbara community is experiencing symptoms of depression or anxiety, a drastic increase resulting from the coronavirus outbreak. In this article, Annmarie Cameron, the CEO of the Mental Wellness Center, explained that individuals are stressed due to the increasing number of COVID-19 cases and the uncertain future of the pandemic, both of which intensify anxiety and depression. Furthermore, Cameron explained that social interactions, which generally reduce stress and anxiety, have become limited because of the lockdown, causing anxiety and depression to proliferate. Additionally, Alana Walczak, the president and CEO of CALM, stated that their patient numbers have risen sixty percent as a result of this pandemic, further demonstrating the need for mental health resources. 
Organizations have adapted to address the increased need for mental health services. Cameron expressed that new methods of connection are being used, including telehealth measures and virtual support groups, and that most programs are receiving higher demand. CALM, a nonprofit organization specializing in the prevention of childhood trauma, has adapted as well. Working to provide uninterrupted services, CALM also shifted to providing telehealth services amidst the lockdown, as reported by Noozhawk.