Meet the new (interim) Director for ICP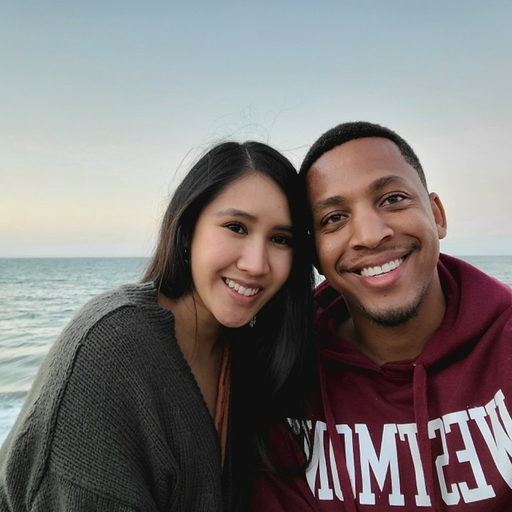 Since the departure of the former Director of Intercultural Programs (ICP), Jason Cha, in the spring of 2020, several interviews took place to find a new director. However, after the pandemic, Westmont started searching for an interim director for the 2020-21 school year. During June 2020, Westmont announced that the role would be filled by Blake Thomas, one of the developers and leaders of Bridge-Builders, a ministry that offers consulting and service-learning experiences to churches in order to help people process issues of race, poverty, culture and reconciliation. As the Westmont community welcomes Blake Thomas as the interim Director of ICP, I had the opportunity to ask him several questions:
Q: What is the role of the interim Director of Intercultural Programs? Can you name some of the things that you do here at Westmont?
A: "The overarching role that I was brought on to play is providing leadership for the Intercultural Programs Office by contributing to the college's priority of diversity and global awareness, and by fulfilling the mission of the Student Life Division through programs and relationships that support, educate and celebrate cultural, ethnic and racial diversity.
Specifically, I provide leadership to the six intercultural organizations, sit on various committees that address issues of race and equity, create and lead educational programming about race, ethnicity, diversity and justice, and I teach a class on racial justice [IS-130: Racial Justice Study Series]."
Q: What is something that you're passionate about that encouraged you to go for the position?
A: "I love the Church. And I love the Church because God loves the Church. It's my love for the Church that motivates my desire to see the Church be what it is both called and called to be: the body (1 Cor. 12:27) and the fullness (Eph. 1:23) of God. If the Church truly is the body and fullness of God then we will do the will of and reflect the character of God, who by God's own words is a God who does justice (Isaiah 30:18), a God who loves justice (Isaiah 61:8), a God who demands that we enact justice (Micah 6:8). Of course, justice is not the only characteristic of God that we are to live out, but it is one that God's people, both in Scripture and today, fail to reflect well and have to be called to prophetically with bold truth-telling and radical love."
Q: What are some of your expectations for this school year?
A: "I expect and hope to foster a spirit of collaboration across departments and organizations, centered on a common, preemptive identity in Christ, which demands that we seek righteousness, justice, love and truth, as we look to do what is in the interest of others over our own interests, or even the interests of the institution. I expect that as a Christian institution and a Christian community, we will be guided by the Word of God, and that if we call ourselves followers of Jesus that we will submit ourselves to the will of God when it is easy, but also in those moments that Jesus promised when he said that following him comes with a cost."
While Blake considers his hometown to be Chicago, Illinois, he lived in Houston, Texas, before moving to Santa Barbara to work at Westmont College. Besides his involvement in Bridge-Builders, he also has experience as a part-time youth pastor.
Blake concludes that he hopes to "see the Church — and as an extension of it, Westmont — come to fully reflect and live out what is just in the eyes of God."