Dear diary
Keeping a diary is a valuable practice for individuals of any age. Not only does a diary improve handwriting and expand vocabulary, it can also be a useful tool for relieving stress. 
To help Westmont students see some of the benefits that keeping a diary can bring, one anonymous Westmont student has been kind enough to share an excerpt from their very own, very true, personal journal. 
The Capstone team sincerely hopes that the fragment below will be of some use to our beloved readers.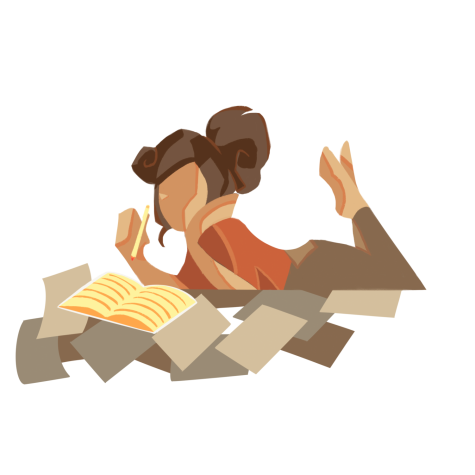 Saturday, 26th September 2020, 7:34 a.m.
Dear Diary, 
Beautiful skies this morning as I left to commute to Westmont's campus. I just know I'm going to be homesick for the smoky skies and poisonous yellow fog of my hometown. I'm looking forward to spending the rest of this semester at Westmont, though I can't help but wonder how I will fare in the outside world after seven months locked up in a house. Only time will tell, I suppose.
10:07 a.m.
Arrived at campus safely. Mistook the greeter at the campus entrance for Jesus due to the long hair and first century sandals — Woodstocks? — he was wearing. I was disappointed when I found out the student's true identity. After all the calamities this year, I think Jesus owes me a personal escort to my dorm room.
11:52 a.m.
I've just finished moving into Clark. Being on campus is all that I dreamed it would be! I didn't realize how eager I was to see my classmates' faces … masks … until I got here. Going to the Dining Commons (DC) now to grab some food.
2:06 p.m.
I became lost on my way to the DC and am going in circles. If my calculations are correct, I'm now somewhere on the far upper end of campus, surrounded by lines of yellow tape and hand sanitizer stations. I've approached multiple people whom I believed to be my classmates, but the endless array of face masks are confusing me. I fear I will never find my way back to my dorm room.
3:44 p.m.
I somehow managed to find my way to the DC and acquire food before I passed out from exhaustion. Now I am told that I am required to let a stranger stab my brain with a cotton swab if I'm to be allowed to stay on campus. I will try to submit, but, if necessary, am ready to fight for my life. 
4:17 p.m.
I thought the brain stab test would finish me, but I successfully escaped with nothing more than a slightly bruised frontal lobe. I am now headed to the Clark Lounge to pick up my room key. 
6:57 p.m.
Secured my room key.  Somehow found my own way to the DC and received valuable nourishment to help heal the contusion on my brain. 
9:32 p.m.
Turning in for the night after an eventful day. Do not expect to hear from me for some time, dear diary — my brain needs time to recover. I look forward with some trepidation to what tomorrow brings, but I am starting to think I have what it takes to brave the 'Mont.