The fate of fitness classes for fall semester
Despite Santa Barbara Community College's recent decision to conduct all physical education classes in person, Westmont is leaving the status of their physical education classes in the hands of the professors. Some have chosen to remain online for the duration of the semester, while others are adopting a hybrid model for their classes.
Fitness For Life professor Timothy Van Haitsma is taking a fully online approach for this semester, utilizing various resources to help monitor students and record their data.
Dr. Van Haitsma said, "As half of the class is lecture, I can teach that via online lectures. The other portion of the class is a 9-week exercise log. For this, I will be tracking exercise via a GPS-based app such as Strava or Mapmyrun."
"
It's almost like having a personal trainer. And that just fits the way some people operate best."
— Dave Wolf
These apps will not only allow Van Haitsma to monitor his students, but also allow students an easy and convenient way to keep track of their own progress.
Dave Wolf, coach of the men's soccer team and another Fitness For Life professor, is taking a slightly different approach to his physical education courses. Wolf is utilizing a hybrid model for his classes, meeting with them in person once a week for lectures and content, and then allowing students to implement the workout plans they design for themselves on their own time. 
One obstacle Wolf identified is the lack of access to the indoor fitness center, which will remain closed for the duration of the semester. However, he plans to bring in a local strength and conditioning coach to provide a demonstration on how to build strength using body weight exercises rather than equipment. This will allow students who wish to implement strength training into their personal workouts to do so from their dorms. Even in a time such as this, Wolf recognizes the importance of physical fitness and wants to set his students up to be as successful as they can be in achieving their goals.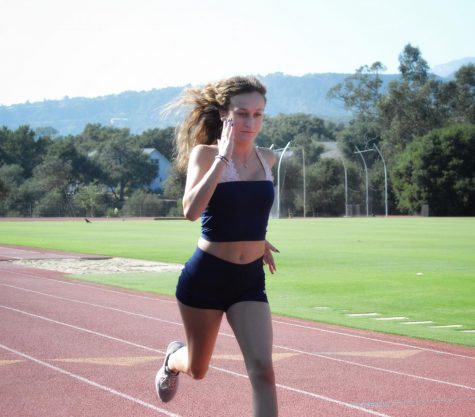 While Wolf wishes his classes could be entirely in person, he does acknowledge some potential benefits to an online fitness class. He also teaches a course called The Psychology of Movement on campus, in which he discusses a phenomenon known as "social physique anxiety," which is where students may feel uncomfortable working out in a public area or with other people. In that case, working out in the privacy of one's own home could be highly beneficial.
Wolf also described the sense of "one-on-oneness" people experience from online workouts. He explained, "When you're talking to an instructor or a coach or somebody leading a workout session [online], it's almost like having a personal trainer. And that just fits the way some people operate best."
Despite the challenges, Westmont physical education professors are working their hardest to ensure that their students are equipped with everything they need to be successful in these classes.
Leave a Comment