"The Mandalorian" season two trailer introduces old and new mysteries in a galaxy far, far away
For any avid "Star Wars" fan feeling weighed down by the unprecedented disasters of 2020, a gleam of light can be glimpsed on the horizon. The first trailer for season two of "The Mandalorian" has been released, roughly one year after the first season took social media by storm with countless Baby Yoda GIFs and memes.
Season one, highly praised by critics and audience members alike, takes place shortly after the film "Return of the Jedi" from the original series and draws heavily from the first "Star Wars" trilogy. The audience is treated to a wide array of droids, planets, alien creatures, cantinas, space fights and references to the Empire, but, for the most part, avoids all mentions of the Jedi and a mysterious power called the Force.
This avoidance generally came as a relief to many fans after the movies relied so heavily upon the Force as a storytelling device; however, it appears that season two may reestablish this connection. The trailer shows a woman clothed in black carefully observing the Mandalorian on an overcast water planet as a voice-over speaks of a "race of sorcerers," leading fans to wonder if the series will reintroduce the Jedi.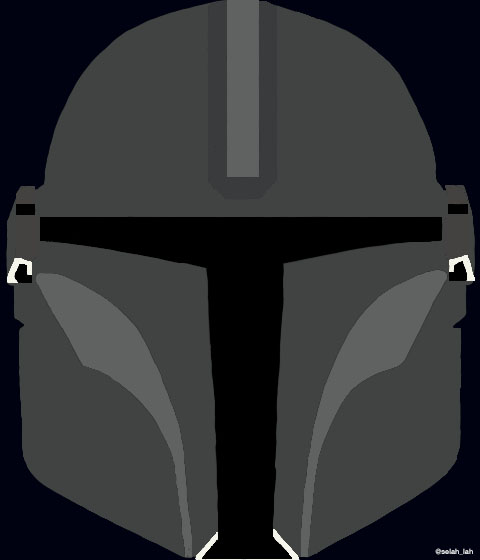 While the trailer remains cryptic, viewers have been energetically attempting to unravel the many clues scattered throughout the 110 seconds. Many fans are curious if the water planet is, in fact, Serelia, an infamous location in the comics where Luke Skywalker's powers are tested by a woman known as Verla, a former Jedi. Others believe the ice planet shown multiple times throughout the trailer hints at the identity of the mysterious hooded figure. Based on its geography, many speculate that the snowy location is Ilum, a planet which once housed a Jedi Temple and is one of the main sources for kyber crystals, used to make Jedi lightsabers. In "The Force Awakens," Ilum becomes a military base for the First Order, known as Starkiller Base. Fans argue that if this particular theory turns out to be true, then the woman shown in the trailer could be a young Mandalorian known as Sabine Wren.
Another widespread fan theory has to do with the Child, nicknamed "Baby Yoda" by its league of fans. Many people wonder if the creature's strong connection to the Force is a clue to its destiny as a part of a larger prophecy.
The excitement surrounding the second installment of "The Mandalorian," already at fever pitch, has steadily increased ever since Disney hinted at the inclusion of classic characters like Boba Fett and Captain Rex and confirmed the introduction of Ahsoka Tano. No matter which theories turn out to be true, fans can safely expect plenty of swashbuckling action from the second season of Favreau and Filoni's gripping space western set in that galaxy far, far away.
Leave a Comment