Dungeons & Dragons Club: adventuring to other worlds while stuck inside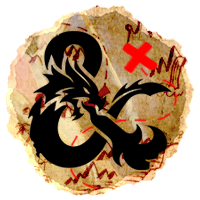 "Welcome aboard the Charter for Research and Investigative Travel (C.R.I.T.). Time to set sail!"
This is the message a new member will get when they hop onto the Discord server for Westmont's Dungeons & Dragons: Adventurers' Guild, aka the D&D Club. This community gets together to engage in a fantasy adventure, solve puzzles, and fight enemies, all through the famous tabletop role-playing game by the same name.
Sam Amundson, a fourth-year Computer Science major, is the club president this year. He said that the mission statement of the club is quite simple: "To build a community that will hang out and play games together." Although he is officially known as "club president," Amundson clarified that he's really one of the Dungeon Masters (DMs), someone who, with a bit of improvisation and creativity, "builds a world for players to interact with, populates this fantasy world, and ultimately plays as the world."
The other DMs are Emily Peterson (emilpeterson@westmont.edu), Nate Sirovatka (nsirovatka@westmont.edu), Harrison Bruggeman (hbruggeman@westmont.edu), and Graham Eberhardt (geberhardt@westmont.edu). All other club members are "players" — someone who makes a character and guides that character's decisions in the created world.
This club full of fantasy and exploration began, according to Amundson, in the Spring of 2019 with a group of friends. They decided to become an official club in the fall of 2019 "to open it up to other new players and gain access to other resources like booking a room." Now that the club has passed the one-year mark, he feels somewhat excited, especially since he didn't expect the official club to go on for this long.
Though the club has to move their primary operations over to Discord, the DMs have many ideas to keep the adventure alive: "At the moment, half of the group will be meeting in-person in about 2-3 separate sessions, so ideally, no more than 6-7 people in a room at once … the rest of the club will meet and play through our Discord [server]". 
Even as they're figuring out what it means to operate with social distancing restrictions, the club remains as imaginative as ever. Amundson described this year's campaign as an opportunity for them to lean "more into exploration and discovery, where some of us have built a 'hard world,' or saying 'here's where you're at, go explore and find things … we're putting more in [the players'] hands. It's naval-themed, so there is ship and ocean exploration, but I'm running primarily in a city [New Gildhum], where you're discovering plots and things going on there. There's a wide variety of options: one week you could be dealing with dragons, the next you could be trying to find a lost child."
He went on to say that one of his best memories with the club includes meeting the first-years. Since the club's beginning last fall, Amundson remembers meeting first-years, some of whom are now really good friends of his; he can't help but be excited to meet and get to know the new first-years and even hang out with them outside of club sessions. 
For those who want to join but have never played a role-playing game before, Amundson assured that "[We] just want you to have a willingness to participate and engage with a wide variety of students, as well as a willingness to follow the rules and limitations we established as a club. But we have people who join just to watch and hang out with friends [if they don't want to play], and we have more than a few players where this is their first time playing, so no particular restrictions."
"There's more than enough stories current players can tell. Ultimately, this is a club about hanging out, having fun playing games, and telling stories that happen in D&D!"
If you're interested in joining the Dungeons & Dragons: Adventurer's Club, feel free to reach out to Sam Amundson at samundson@westmont.edu, any of the DMs listed above, or to any of the players involved on campus.