Athletes can, and should, have a political say
In 2016, when 49ers quarterback Colin Kaepernick sat down during the national anthem to protest racial violence and inequality in America, the media reacted strongly, and with a range of opinions. Since then, more athletes have chosen to take a knee in solidarity with people of color and the racial inequalities they suffer. Veteran Nate Boyer, a longtime fan of the 49ers and former Green Beret-turned-NFL long snapper, took great offense to this action. In an open letter published by Army Times, Boyer expressed his passion for fighting racial inequality around the globe along with his initial disappointment towards Kaepernick's actions. What made this letter unique was his respect for Kaepernick's inalienable right to protest, though he was protesting the flag Boyer and his fallen brothers fought for. After the letter's publication, the two met and discussed a better way for Kaepernick to protest — their solution was the knee, a posture soldiers take at a fallen soldier's grave. Boyer posted a picture with Kaepernick captioned, "Thanks for the invite brother … Good talk. Let's just keep moving forward. This is what America is all about." This display of civil discourse is a long-lost art.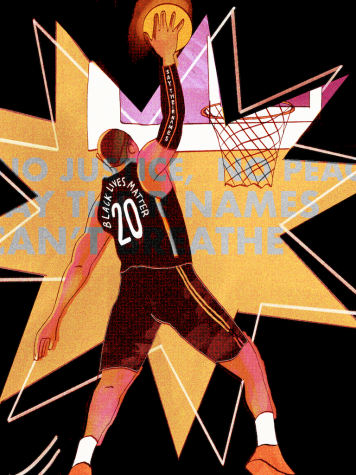 After implementing the kneel, Kaepernick explained that he, "[realized] that men and women of the military go out and sacrifice their lives and put themselves in harm's way for my freedom of speech and my freedoms in this country, and my freedom to take a seat or take a knee. So I have the utmost respect for them … The message is we have a lot of issues in this country that we need to deal with."
Despite the clear separation between Kaepernick's protest and his respect for those who protect and serve, many still connect the two and see him protesting America as a whole. In reality, kneeling protests the current state of America, a divided nation with two separate criminal justice systems.
Most recently, the NFL's *Houston Texans opted to wait in the locker room during the national anthem and only afterwards returned to the field to unite with NFL team Kansas City Chiefs*, their opponent in football. As they walked back onto the field, they were met with boos from the crowd. There is still a debate as to whether the boos were directed at the players who remained in the locker room or the moment of unity itself, but, either way, this is a great example of how polarized America has become since the collaborated compromise from Boyer and Kaepernick. This was not just a moment of solidarity between white and Black athletes, but also between those who stand and those who kneel — and then America boos.
One of the loudest opponents to athletes sharing their political opinions is Laura Ingrahm, a Fox News anchor, who told Lebron James to "shut up and dribble" after sharing his thoughts on our current president. This statement, the boos and the frequently trending topic on twitter "keep politics out of sports" all convey the idea that athletes are only good for their play, not their humanity. What these opponents don't realize is that they are augmenting the reasons for protest, for once you try to silence someone's right to peacefully protest, they feel an even more urgent need to remind you of that right. 
Behind every professional athlete is a story of how they made it out of the thousands of other athletes to play at such a high level. Many Black men are told that athletics are their only way out of their less-than-ideal situations, only to be silenced once they can finally be heard. We cheer when they score the game-winning point in the superbowl, rack up three-pointers, and bring home the gold, but tell them to "shut up" when they want to share their experience growing up Black in America. We have drifted so far from a time where opposite-minded people could shake hands and acknowledge their differences. Now, we are at the point where we can no longer acknowledge each other's humanity. 
*Post-publication correction by editor
View Comments (2)