Santa Barbara County to reopen businesses and schools at red tier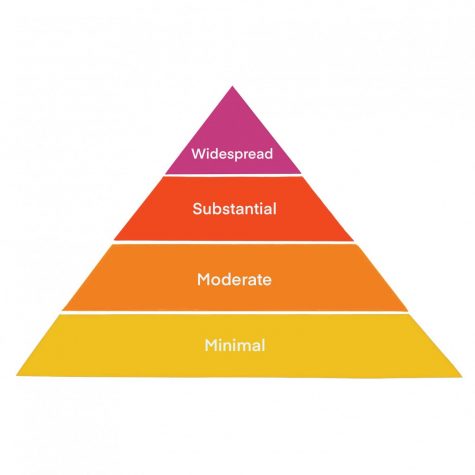 Grab your masks and make reservations at your favorite restaurant, because Santa Barbara County is allowing businesses to reopen at 25 percent capacity. The risk of COVID-19 in Santa Barbara has downgraded over two consecutive weeks, permitting the reopening of movie theaters, banks and cultural ceremonies for the Santa Barbara public. The county has met the state's red tier case rate on Governor Newsom's color-coded reopening structure. 
Gyms, museums and zoos will open indoors at 10 percent capacity alongside shopping centers at 50 percent capacity. Although this is a celebration of sorts, Santa Barbara County faces certain risks moving forward. In a recent press release from the Santa Barbara County Health Department, Dr. Henning Ansorg said, "As we move into the red tier, we must be even more diligent in wearing our face coverings, maintaining social distancing, and avoiding gatherings with those outside our household. The red tier is not the end goal, but rather a step forward."
A majority of Santa Barbara's ability to move into the red tier was dependent upon the weeks of Sept. 14th-28th. During this time, hospitalizations decreased by 30 percent, medical surge rates decreased by 19 percent, and intensive care units decreased by 50 percent. The scale, based on case rate and productivity, places Santa Barbara on the substantial level with daily case rates between 4-7 per 100K and 5-8 percent positive test rates.  
Parents and educators in the county are preparing for the gradual re-opening of indoor locations and in-person learning. All K-12 schools will eventually return to in-person instruction once the county has stayed in the red tier for at least two weeks. For Westmont College, the executive team will begin planning for more class meetings, many of which will be indoors. If cases remain within the red tier brackets two weeks from this past Tuesday, Sept. 29th, Westmont will be allowed to start opening indoors to 25 percent of a room's capacity, or 100 people — whichever is fewer. 
"
Santa Barbara County is moving in the right direction, but that means we now have to be even more vigilant and stay the course… we can't let up because we can sense the finish; we need to run 'through the line,' so-to-speak."
— Jason Tavarez
One major concern for the county is the increasing number of coronavirus cases among young people in their twenties and thirties. This age bracket has contributed to 40 percent of all positive tests in California. Since many people show little to no signs of infection, mitigating the spread of infection becomes difficult. Jason Tavarez, director of Institutional Resilience at Westmont College, noted, "Individuals in the described age group are contracting COVID because they are putting themselves in risky situations by gathering without appropriate safety measures (no masks, standing too close together, etc.). The hardest part for people to realize (and this goes for everyone, not just young people) is that up to 40 percent of people may be asymptomatic, so they will never even know they have COVID."
Businesses and workers throughout Santa Barbara County have been determined to meet the state-mandated risk levels and, for this reason, the Public Health Department wants to affirm that the public isn't letting its guard down. Although now is a time for celebration, there is still work to be done and precautions to be taken. A significant worry for Tavarez is complacency. "Santa Barbara County is moving in the right direction, but that means we now have to be even more vigilant and stay the course. This feels like a marathon right now; currently, we are cruising, things are moving along, and there seems to be a hint of the finish line on the horizon. But there is also a pack of other racers running as fast as they can to catch and overtake us and win. We can't let up because we can sense the finish; we need to run 'through the line,' so-to-speak," said Tavarez. 
As Santa Barbara County feels confident about its shift into the substantial red tier, businesses and the public will continue to place constraints upon interactions and indoor seating. Moreover, for the well-being of students and families, Santa Barbara County hopes to remain in the red tier for two weeks, allowing all K-12 schools to return to in-person instruction on Oct. 13th.