Five 20th century Hispanic and Latina artists you should know
Sept. 15 through Oct. 15 marks Hispanic Heritage Month, a celebration of the Hispanic and Latinx communities' immense societal contributions. Within American visual art, Hispanic and Latinx creators are often relegated to special showcases and collections as opposed to central works and exhibitions. However, these five Hispanic and Latin American women have transcended the barriers of both ethnicity and gender to create art that speaks to their unique experiences while resonating with all.
1. Frida Kahlo (1907-1954)
Frida Kahlo's remarkability extends far beyond her iconic unibrow. Originally from Mexico City, Kahlo painted her real-life struggles with sexuality, identity, and death, rejecting the "surrealist" label she was often given by the art community. Having suffered polio, a debilitating accident, and a tumultuous relationship with muralist Diego Rivera, Kahlo was no stranger to pain. Kahlo's colorful artistic and feminist legacy is memorialized in her fifty-five self-portraits, numerous other works and countless books and biopics.
2. María Izquierdo (1902-1955)
Consider María Izquierdo, Kahlo's lesser-known contemporary. Originally from Jalisco, Mexico, Izquierdo portrayed elements of Mexican myth, culture and daily life instead of the intellectual and political messages popular at the time. Izquierdo was frequently demeaned for being female and for painting outside of the artistic norm, but in 1930, she became the first female Mexican artist to hold a solo exhibition in New York. While male counterparts initially eclipsed Izquierdo's legacy, her work resurfaced during the 1970s and was recognized for its seminal role in Mexican art history.
3. Tarsila do Amaral (1886-1973)
Tarsila do Amaral's work is widely known throughout her native Brazil, yet it only recently achieved recognition in the United States. While educated in Paris, Tarsila drew upon and further developed Brazilian artistic anthropology, representing Brazil's melding of European, African and Latin American cultures. Through synthesizing cubist painting styles and Brazilian folklore, Tarsila brought Brazil to a place of prominence in the modernist movement.
4. Marisol (1930-2016)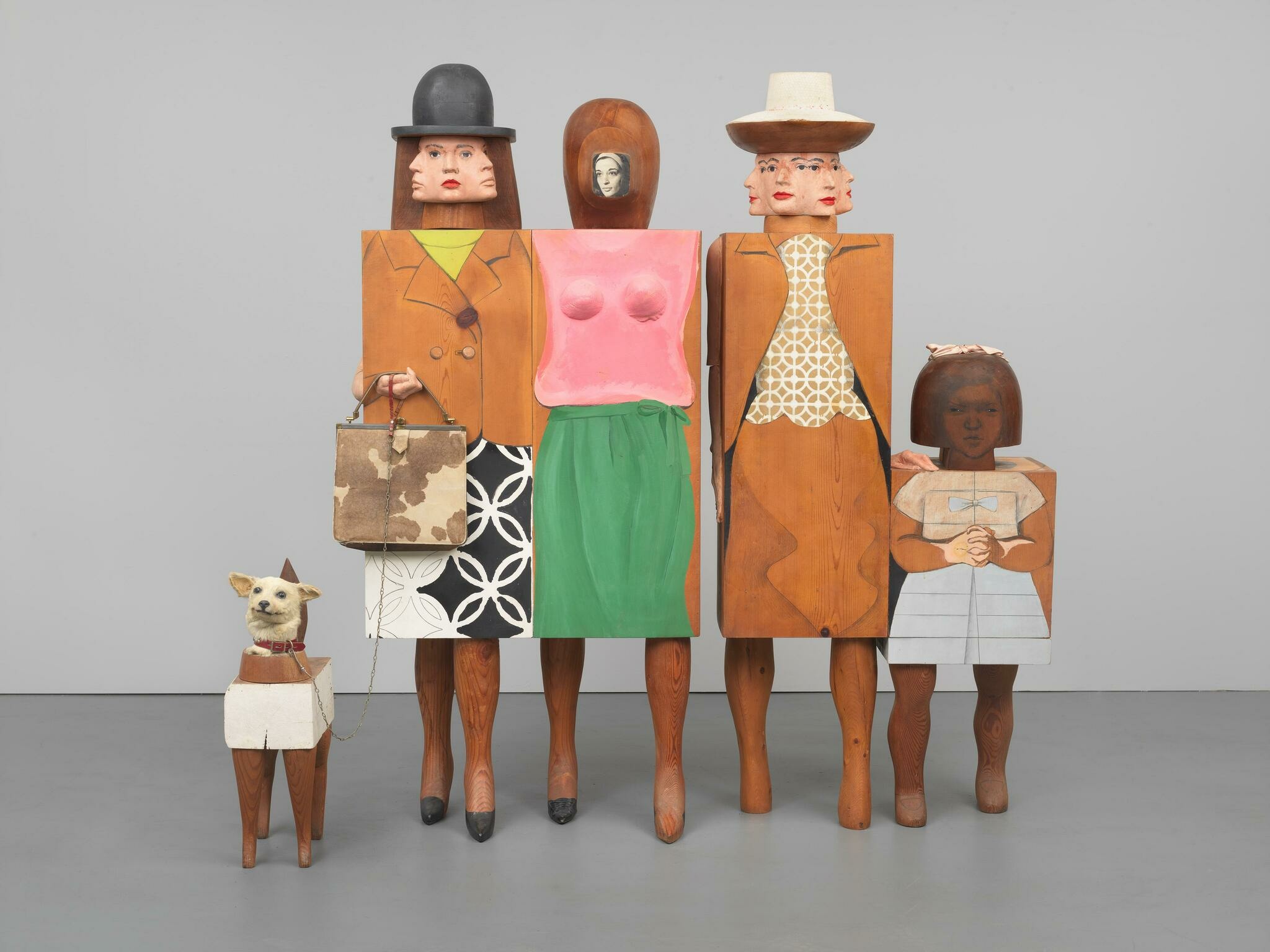 Originally from Venezuela, Marisol arrived on the New York art scene in the late 1950s. Through portraying prominent figures, like the Kennedy family and the British royalty, and infusing Venezuelan tradition into the realm of Andy Warhol, Marisol bridged the divide between folk and pop art, initiating a reimagining of common cultural images. While her art drew large crowds, Marisol herself remained mysterious, notoriously refusing to explain the methodology behind her work.
5. Ana Mendieta (1948-1985)
In her chaotic earth body works, Mendieta reflected her turbulent story of fleeing Cuba with her sister at age twelve and establishing herself in the art world of the 1970s. Mendieta's works encapsulated personal reactions to specific events and phenomena, like the rape and murder of her peer and the relationship between body image and gender. Today, Mendieta's sister fights to preserve Mendieta's legacy after her heartbreaking and mysterious death at age thirty-six.
The works of these five Hispanic and Latin American women portray the diversity of their experiences and remind us to recognize the incredible artistic contributions of Hispanic and Latinx artists not only now, but always.