Joji's "Nectar" is laid-back lo-fi at its best
Japanese-American lo-fi artist George Miller, popularly known as Joji, released his third full-length album, entitled "Nectar" on Sept. 25. Previous projects, including "In Tongues" and "BALLADS 1," are both intriguing works of lo-fi, and were produced almost exclusively by Miller. These albums astounded fans, who witnessed his transition from a hyper internet comedy legend to a respected record producer. "Nectar" has solidified his more serious, laid-back Joji persona.
Before his career as a musical artist, Miller was a prominent YouTuber, releasing content under his alias Filthy Frank. His work as Filthy Frank featured "challenges" — like eating a washing machine full of ramen — classic video blog-style comedic monologues, and extreme, nearly masochistic concept videos like "hair cake," in which he and prominent YouTuber iDubbz baked and ate cake made from their freshly cut hair, or "human cake" where he baked and ate a cake made from vomit and other body fluids.
Years later, after a short period making comedic music under the moniker Pink Guy, George Miller completely rebranded himself, releasing a series of malaise, lo-fi piano-drenched ballads under his current persona Joji. George Miller has said that, while Filthy Frank and Pink Guy were absurd and mischievous versions of himself, Joji is simply himself.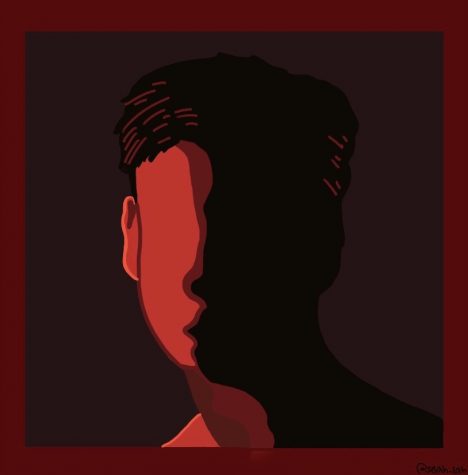 "Nectar" is peppered with Joji's bleak, minimalist piano lines and scattered lo-fi drums like those on "BALLADS 1" and "In Tongues." Although Joji laces his distinct production sound seamlessly through the LP, the singles "Sanctuary," "Run," "Gimme Love" and "Daylight" were constructed most prominently by guest producers.
Each single is brilliantly unexpected and diverts from Joji's classic sound without replacing it. DJ Diplo, who produced "Daylight," creates a brilliantly upbeat western-guitar-rhythmed pop anthem akin to Diplos' other western-style hit "Hero," featuring Frank Ocean. The production work on both "Sanctuary" and "Gimme Love" compliments Joji's energetic vocals with bouncy 80s style disco drums and, in the case of "Sanctuary," a prominent power chord synth melody. "Run" has a surprise for listeners as well, as its production largely uses real instruments, as opposed to Joji's traditional use of a dark drum machine and piano.
The album itself subverts expectations, using new instruments, drum beats and featured artists from a wide range of genres. On "Tick Tock," producer West1ne uses a simple mellotron line to cleverly aid the straightforward synthetic drums, and on "777," producers Suburban Plaza and Lentz Martin supplement Joji's voice with a glitch-disco-pop-style autotune and hyperactive instrumentals. "High Hopes" features bedroom indie pop star Omar Apollo and features a strong downbeat bass groove. "Pretty Boy" features trap artist Lil Yachty, "Afterthought" features guest verses from New Zealand-based bedroom pop artist BENEE, and "Reanimator" includes the contribution of experimental trap producer and rapper Yves Tumor.
Joji's sound is laid-back and understated and his persona is even more so. In an industry dominated by hype and attention-grabbing, it is refreshing to listen to a prolific artist who does not over-market his material, but maintains his original lo-fi sound, and wears grey hoodies and beanies instead of Louis Vuitton pajamas and Prada leather coats.