"Among Us" is an experience of anxiety, anger and laughter like no other
"
The game sounds simple, but it uses a lot of deduction, quick thinking skills and strategy, especially if you are the designated imposter."
"Among Us," a new video game released in January 2020 by developer InnerSloth, has recently gained immense popularity. Though the game seems simple at first glance, the nuances of "Among Us" have resulted in a wide variety of players, from Youtube celebrities like PewdiePie and Jacksepticeye, all the way to United States Congresswomen Alexandria Ocasio-Cortez and Ilhan Omar.
In the game, players become the crewmates on an alien spaceship, tasked with a number of objectives, namely, finding the imposter among them. Meanwhile, the hidden imposter is tasked with murder and sabotage. If the imposter successfully kills everyone or sabotages the crewmates' objectives, they win.
All players can report a dead body, vote and access an emergency meeting button. Each round, players can vote someone out or skip the vote if there is no clear imposter. If the wrong person is voted out, the game continues until the imposter is revealed or all the players are either dead or sabotaged. The game sounds simple, but it uses a lot of deduction, quick thinking skills and strategy, especially if you are the designated imposter.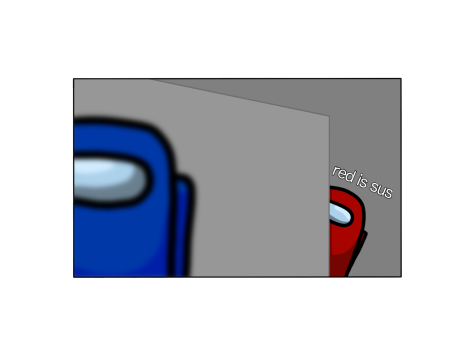 Well-known influencers in the gaming community, like Pewdiepie, Jacksepticeye, MrBeast and Corpse, have made massive collaborations where they all play against each other. Fans and viewers can watch the game live from any one of the competitors' perspectives on Youtube and Twitch, making the viewing experience much more engaging and interactive. Most recently, House Representatives Alexandria Ocasio-Cortez and Ilhan Omar live-streamed themselves playing the game, which served both to entertain and encourage the 400,000+ live viewers — a record-breaking number — to go vote in the 2020 general election.
Lying, sabotage, strategy, murder, mystery and more — "Among Us" has it all. Right now, it is the perfect opportunity to bond with your Westmont friends during this pandemic. The game can be found on the App Store or you can buy it on Steam for $4.99. "Among Us" is an experience of anxiety, anger and laughter like no other.
Leave a Comment