Shifting relationships amidst the pandemic
What is basic human connection, nowadays? Is it summoning the inhuman strength to enter the meeting ID for a Zoom call? Or is it confusedly waving from a distance at someone you might know? Or, a personal favorite, is it smiling at someone as you pass by, only to remember they can only see your eyes? Of the many luxuries of normal life that the COVID-19 pandemic infringes upon, it is a tragedy to see the war that rages between alienation and humanity's social nature.
Obviously, human contact still exists. Society continues to function, albeit poorly. Yet, it's no surprise that those relationships that pepper the fringe of our social effort slip further and further into superficiality. Not to mention the negative influence that current health concerns and fear-filled responses have on our perspectives of our neighbors. Abundant laughter and joy exchanged over long dinners have been reduced to a series of short texts; fruitful discussions within the classroom have become awkward silence behind webcams. Surely, any form of connection with someone is better than nothing, but is this sustainable? Are we to settle for the crumbs when we could reach for the entire plate? 
"
Losing our sense of community transforms us into inwardly driven robots that have lost touch with reality."
With all the expertise of a two-month introductory sociology course, I introduce you to Karl Marx, a nineteenth-century German philosopher with rather strong opinions on capitalism. Economics aside, Marx would see the current situation ripe with his concept of alienation. Originally applied to the Industrial Revolution in which capitalism dehumanized the working class, Marx argued that reducing people to their labor estranges them from their "essential nature." Similarly, the minimized contact between people results in a growing privation of humanity's robust collectivity.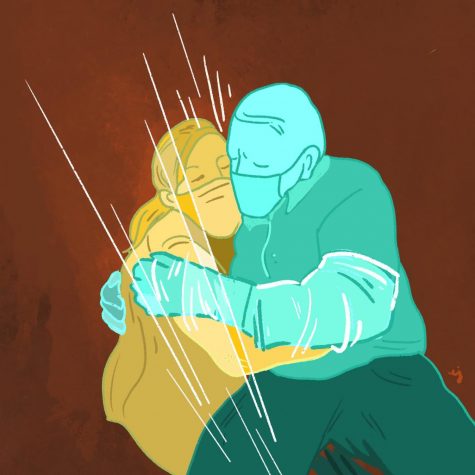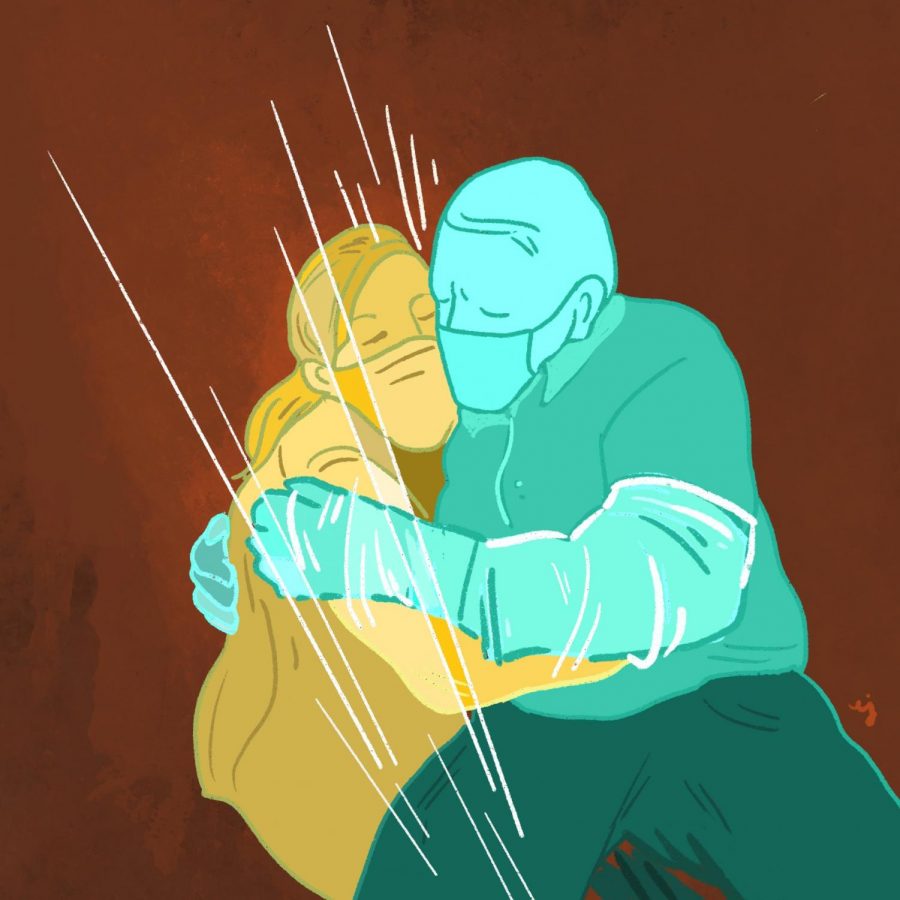 Humans thrive off of one another's joy and walk alongside loved ones through their pain. Instead of allowing plexiglass barriers to encroach on our emotional health, we must take a more active role in feeding our inherent relational natures and desires. Losing our sense of community transforms us into inwardly driven robots that have lost touch with reality. 
Now more than ever, it is time to take our mental sweatpants off. A burst of sparkly emoticons does not bode well in the test of time. Unlike cheese or wine … or Brad Pitt, neglected relationships fizzle out and do not age well. Frankly, a human with no interpersonal relations can't truly be defined as human, let alone a sympathetic and fully functioning one. Our obligation to extend compassion towards others and towards ourselves is the fundamental essence of humanity. Thus, we must be creative in bypassing the invisible barriers constructed by the pandemic through a series of thoughtful questions, a listening ear on the phone, or extensive prayer, all of which might prove fruitful. Admittedly, limited face-to-face interactions present a novel obstacle, but that cannot and should not deter the human spirit forever. Perhaps in light of recent racial turmoil, regaining our sense of selves in the broader context of society can help bridge the gaps and infuse day-to-day life with radical compassion.
Opinions expressed in letters and other editorials, unless otherwise stated, are those of the writers and not of The Horizon staff or the college collectively.