Vote yes on L2020
Westmont College students should be aware of the positive role they can play for Cold Springs School by voting yes on L2020. . If you are a Westmont student, you chose to attend Westmont for a reason. For some, it may have been the supportive community and programs that help meet your educational needs and goals. For others, it might have been the desire for small classroom sizes with excellent student-to-teacher ratios and a close-knit community that encourages expansion on a wide variety of interests. Not to mention, Westmont is among the 15% of undergraduate colleges that promote a liberal arts education.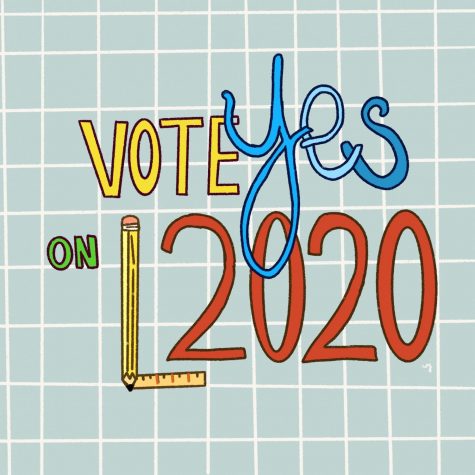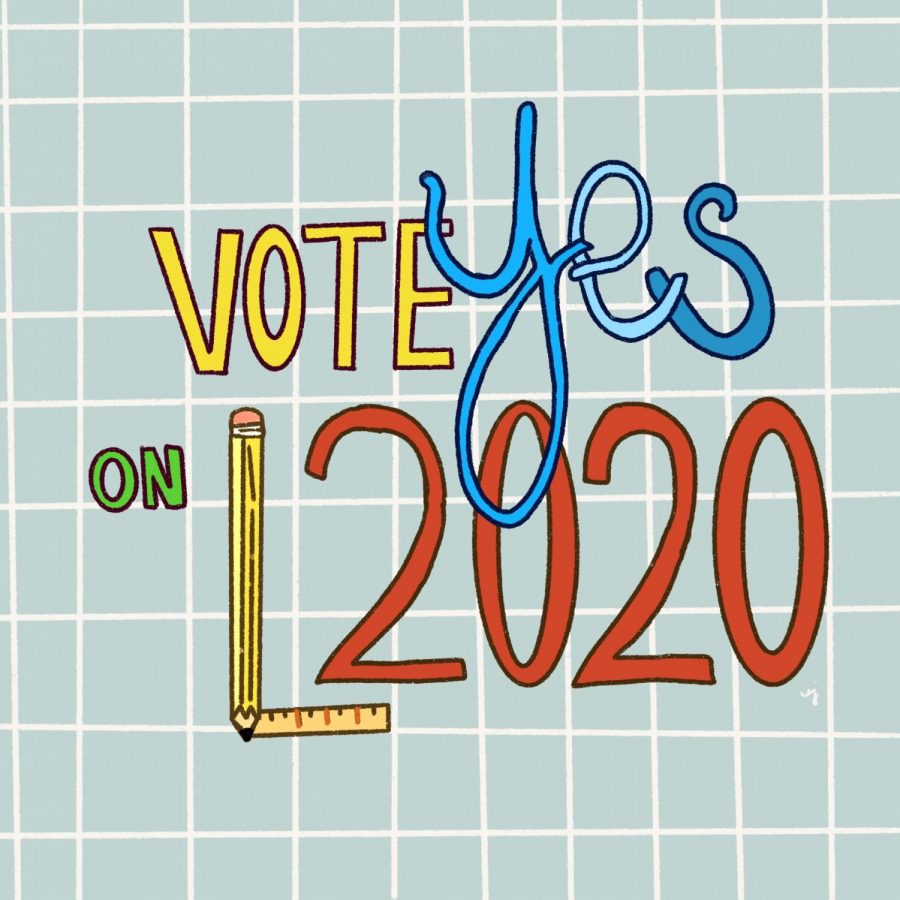 How might we, then, as a student body, respond from the top of the hill when, right down Cold Spring Road, elementary students desire similar educational experiences to our own? Cold Spring School has been in the highest-performing district for two consecutive years and is a 2020 California Exemplary Arts in Education school. Not only are they our neighbors, but they are also bright-eyed students with passions and goals for the future. The majority of the school campus has not been remodeled or maintained in over seventy years. Measure L2020 would ensure the students, staff and school receive a $7.8 million bond, necessary to meet the essential facility needs for the district over the next thirty years. Moreover, the bond will pay for campus projects to support small class sizes, replace failing portable classrooms, improve campus safety, and retain and attract quality teachers. 
Amy Alzina, principal of Cold Spring School and Westmont College alumna, was inspired to implement small classroom sizes and programs such as STEAM at Cold Spring School because of her undergraduate studies at Westmont. This idea created an abundance of opportunities for the two schools to partner in the Montecito community. Historically, Westmont students have volunteered in the STEAM lab to help with design projects, participated in the Bucket Brigade, and held athletic events for elementary students in order to expose them to the ways in which sports and school can coincide. Not to mention that an abundance of Westmont students babysit, tutor and are even hired through Westmont's work-study program to support the after-school childcare program. Westmont and Cold Spring are naturally intertwined and will continue to build a partnership invested in learning for years to come. 
"
Every vote will count, and as Westmont students, we have the ability to make a difference for our student peers right down the road."
Jean Gradias, a STEAM teacher at Cold Spring Elementary, reminded us of the importance behind a liberal arts education. When asked about why she enjoys teaching STEAM, Gradias shared, "I think of it this way, we have art and music programs because we know literacy in these areas serves all students, both academically and emotionally, but for some students, music and art is why they love school. STEAM is no different — it benefits all students to engage in project-based learning and follow an engineering design process to apply the content knowledge learned in their classrooms, but for some students, designing, building, coding and programming is their why." We need to focus on helping young students find their identity in a multitude of areas and not limit their interests and capabilities to a single classroom. We want to create generations of problem-solvers and individuals who are eager to watch different disciplines coincide and strengthen one another. 
We should all have the same hope for our fellow students, no matter what grade they, or we, are in. Just as we once began our long journeys of self-discovery through educational structures, younger generations are eager to begin theirs. If we want to send more people into the world with a greater understanding of their identity and armed with creative problem-solving skills, our vote as Westmont students matters. Every vote will count, and as Westmont students, we have the ability to make a difference for our student peers right down the road.
Opinions expressed in letters and other editorials, unless otherwise stated, are those of the writers and not of The Horizon staff or the college collectively.