Six comfort-watches to stream on Netflix
With a seemingly endless array of exams and the stresses of a turbulent election week, Westmont students may find themselves in a general state of anxiety. Thankfully, Netflix has a variety of shows to help you unwind and relax, whether you need something to binge before bed or a few familiar episodes to distract you from obsessively checking The New York Times.
For when you need to be occupied by someone else's drama for once:
Jane the Virgin
Feeling like your life has taken some unexpected turns? You're not alone. This telenovela-inspired series invites you to follow the eager and charismatic Jane Villanueva after a surprise virgin pregnancy leads to a slew of complications.
For when you're thinking a monarchy might simplify things:
The Crown
Replete with wit, drama and award-winning acting, "The Crown" is a visual delight and history lesson all in one! Don't let its intellectual value deter you — the show is laced with romance, humor and moral dilemmas, making it captivating, stimulating and anything but dry.
For when being British is starting to sound appealing:
The Great British Bake-Off
Cakes, puddings and pasties, oh my! Come for the contestants' effervescent cheeriness, stay for the ridiculously ornate gingerbread houses. Whether you're new to GBBO or a returning fan, this colorful competition is sure to spark some joy.
For when you need someone whose problems are pettier than yours:
Schitt's Creek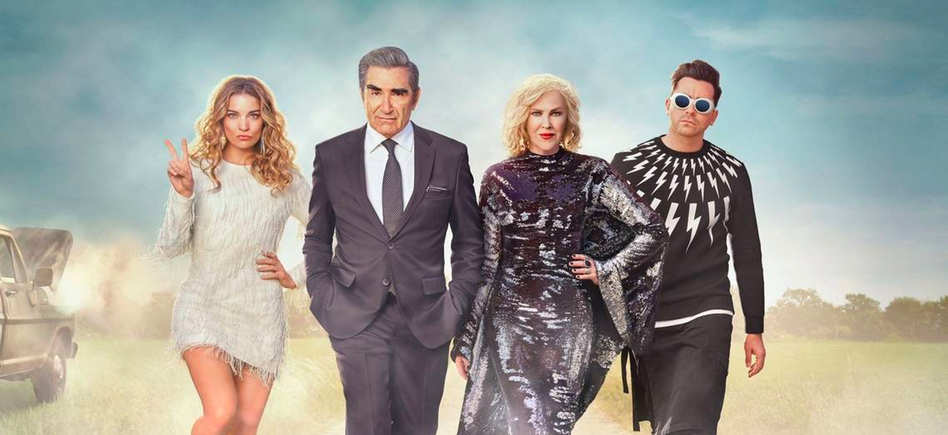 With its perfect portrayal of a dysfunctional family and offbeat humor, it's no wonder "Schitt's Creek" swept the Emmys this year. One of Netflix's buzziest shows, "Schitt's Creek" is a reminder that there is humor to be found and family bonding to be had even in less-than-ideal situations.
For when you're missing Leslie Knope's fearless optimism:
New Girl
We know you might have been feeling fragile ever since "Parks and Rec" was taken off Netflix. We have, too. But never fear: Jessica Day is still here! While we love her Knope-ish faith in humanity, we shouldn't forget about her endearingly quirky gang, who are sure to shower your life with some much-appreciated humor.
For when you're starting to think your life needs a makeover:
Queer Eye
This fabulous fan-favorite gives viewers all of the satisfaction of a wardrobe upgrade without the guilt of further depleting their rapidly dwindling savings. Call it a college miracle!