The Westmont community speaks on the upcoming Thanksgiving break
During a normal year, Westmont students and faculty would go home for Thanksgiving without a second thought. They would hop on a plane, maskless, and greet family with hugs in the comfort of their homes. They'd tell stories around the family table, and reminisce with grandparents they hadn't seen since the summer before. This, however, is not a normal year. Though the Westmont community will still celebrate, many students and faculty have been forced to rethink their plans in the midst of COVID-19.
After the announcement of the Thanksgiving break extension, more questions arose for many in the community. One of the biggest questions was whether or not students living especially far from Westmont should return for the final weeks of the semester.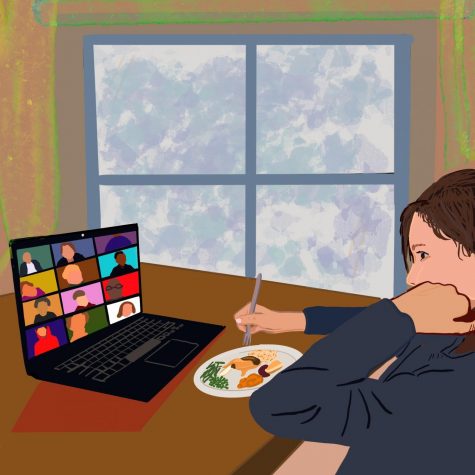 "Before the Thanksgiving break was extended, I wasn't planning on going home, it would've been too much of a hassle," first-year Olivia Fazzino said. "Once it got moved to a full week, I knew it would just be best to stay home for the rest of the semester. I think staying will help me because I'm already familiar with my house and it's not going to be a tough adjustment."
In helping the students transition from an in-person to remote learning environment, vice provost Dr. Patti Hunter said that though it was up to students to request a remote learning experience, professors had prepared for this possibility since the start of the year. "In our planning for the fall semester, we recognized that some students might need to miss class for COVID-related reasons, and we asked faculty to be prepared to make provisions for students who needed to take classes remotely," Hunter said. "Many faculty have had some students engaging in their classes remotely for at least some of the semester [while others] have contacted the Provost's Office or other offices on campus [more recently] to ask about finishing the weeks after Thanksgiving break remotely."
For those students who do not choose to finish the semester remotely, new testing guidelines mean all returning students will be tested upon their return to campus. While reflecting on the initial wave of COVID-19 testing in September, Jason Tavarez, Director of Institutional Reliance, said not much has changed in the school's approach. 
"Since August, we haven't really adjusted much in the way we approach quarantining and testing; rather we have fine-tuned how the process works and gotten even better at working with the Student Health center to get our contacts tested as necessary," Tavarez said. "As I like to remind my colleagues, we are still here, living and learning in community with one another.  This whole experience has been a testament to Westmont's resilience and our amazing students, faculty, and staff."