California looks forward as Kamala Harris steps into historic role
The first Indian-American senator. The second African American female senator. Now, the first female vice president-elect. 
Senator Kamala Harris has been pushing boundaries and breaking roles since she was first elected as a senator in 2016. After her historic win that will send her to the White House, California must search for a replacement that feeds the people's desire for more representatives like Sen. Harris.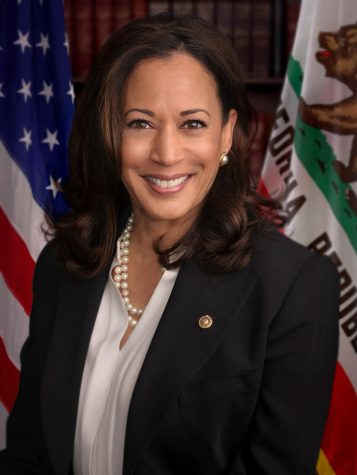 With Harris' Senate seat soon to be empty when she ascends to the vice presidency, the responsibility of choosing a replacement falls on California Governor Gavin Newsom. When The Horizon asked for a comment on this issue, Gov. Newsom's office pointed to a video interview, which established that the governor has minimal plans as of yet.
In the video, Gov. Newsom relayed that no timeline has been established for when he will name Harris' successor, and that "the process is just beginning to unfold." He alluded to some reasons why the process will be slow-going because of issues such as "the race being called by everyone except the current occupant of the White House," which they will have to work through before they can select Harris' successor. Furthermore, Newsom must be considerate of Harris herself, as well, saying that he wishes to continue this process "on the basis of her own timelines and needs."
Given that Sen. Harris has been a groundbreaking figure for diversity in politics, Gov. Newsom faces the pressure to fill her spot with another person who represents a minority community, declaring himself that he wants his replacement process to be "inclusive." According to The Washington Post, Newsom is receiving pressure to name a Latino senator, which would mark the first one from California in 170 years. The Associated Press suggests that Newsom may also name another Black woman, keeping with Harris' precedent.
With Harris' Senate seat going up for reelection in just two years, Gov. Newsom will need to choose a candidate who will be well-liked and well-suited enough that they can retain their position through the 2022 election.
This, therefore, is a high-stakes process with many suitors; Newsom even described the number of candidates he must work through as "a cattle-call of considerations." Gov. Newsom is not required to fill Sen. Harris' spot with a successor of her same party, according to the National Conference of State Legislatures, but it appears likely that he will appoint a Democrat to the position.
Sen. Harris worked as the District Attorney of San Francisco before rising to the rank of Attorney General of California in 2010, according to her official website. This appointment was her first major historical breakthrough, as she became the first female, and the first African American, to hold this position.