Rep. Carbajal discusses college-related policy positions
On Nov. 3, Salud Carbajal (D) was re-elected to the U.S. House of Representatives for California's 24th Congressional seat. The Horizon reached out to Rep. Carbajal to hear his perspective on several issues close to the Westmont College community, including college affordability, sexual assault on college campuses, gender inequality and health care. 
"
As a product of the public school system, who worked my way through college while also utilizing student loans, I know how difficult [affording college] can be."
— REP. SALUD CARBAJAL
College Affordability
On the issue of college affordability, Carbajal stressed that the issue is incredibly important to him. "As a product of the public school system, who worked my way through college while also utilizing student loans, I know how difficult [affording college] can be," Carbajal stated. He emphasized that the cost of attending college has risen in the last several decades, making it more difficult for individuals to attend college.
Carbajal affirmed that college should not be cost-prohibitive, which is why he has introduced bills, including the Degrees Not Debt Act, to combat rising tuition. This bill would increase the maximum Pell Grant reward, as well as the number of semesters that students can receive Pell Grant aid, and reduce the expected family contribution to $0 when a family is 250 percent below the federal poverty line. He maintained that he "will continue to be a strong advocate for reforming our student loan system to reduce interest rates while enhancing access to college for underserved communities."
Sexual Assault on College Campuses
Carbajal believes that it is necessary to continue to address the collegiate sexual assault rate so that college students are safe while at school and supported throughout any traumatic experiences. He emphasized that Title IX was passed 48 years ago, outlawing gender discrimination in educational programs and protecting individuals from gender-based violence.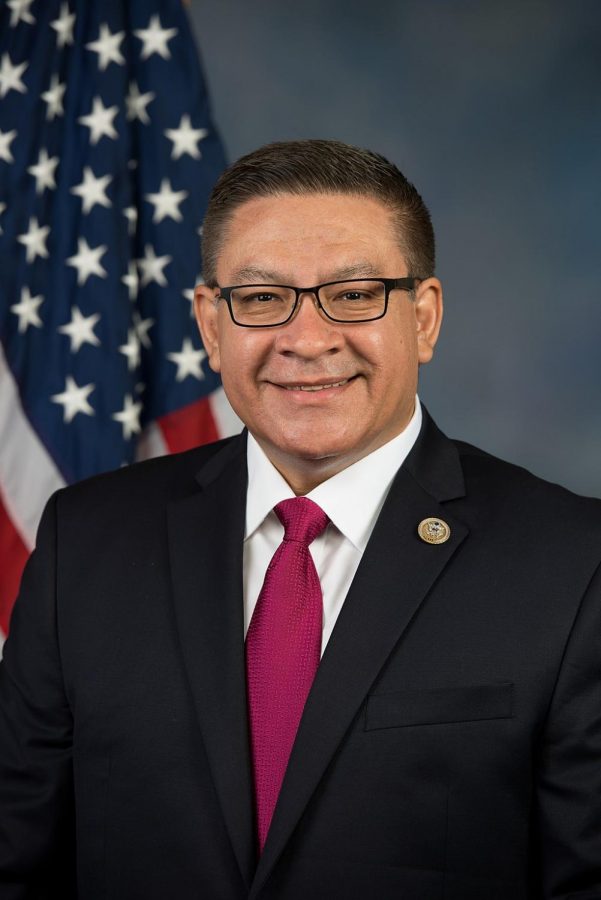 However, "the Department of Education has continued to issue rules curtailing enforcement." Because of this, Carbajal stated that he and California Representative Jackie Speier opposed the Education Department's attempts during the pandemic to remove protections against sexual assault survivors. He maintained that he will continue to work to strengthen rules protecting students. 
Gender Inequality
As a proponent for gender equality, Carbajal stated, "It's unacceptable that men and women are paid differently for the exact same work." Therefore, he plans to advocate for women to obtain additional legal protection and funding and fully supports legislation requiring that men and women receive fair pay.
Carbajal asserted, "That is why I am a cosponsor of the Paycheck Fairness Act, which would address wage discrimination on the basis of sex by amending equal pay provisions of the Fair Labor Standards Act of 1938." The Paycheck Fairness Act was passed in the House of Representatives last year. He stated that he supports the Equal Rights Amendment, which protects individuals from discrimination based on sex in the Constitution.
Health Care
Desiring to provide all Americans with affordable health coverage, Carbajal emphasized that he wants to continue the progress made with the passing of the Affordable Care Act (ACA) and build upon this act. He stressed, "This success [from the Affordable Care Act] includes coverage for Americans with pre-existing conditions, no lifetime caps on health coverage, and the ability for individuals to stay on their parents' plan until age 26."
While the ACA has provided 20 million individuals with health care coverage, Carbajal maintained that he wants to continue to expand health care coverage to those who still do not possess health insurance. However, he asserted that he will primarily focus on stopping the ACA from being repealed so that the 20 million individuals maintain their health care coverage until the Trump administration, Republicans in Congress and the courts cease their attacks on this act. 
Those curious about Rep. Carbajal's positions on other issues can find them here.