Who to invite to this year's Thanksgiving party
Amidst the stress and struggle of an extra-packed semester, we have all been eagerly anticipating our Thanksgiving break. As you look towards the future and begin forming plans for the turkey-packed holiday, it will be helpful to keep in mind the kind of people that will attend your merry festivities.
One excellent, completely normal way to be the best host possible is to imagine a snapshot of what your guest's social media presence might look like, then go from there. Here are some examples, and remember, planning for parties in this way is not at all bizarre . . .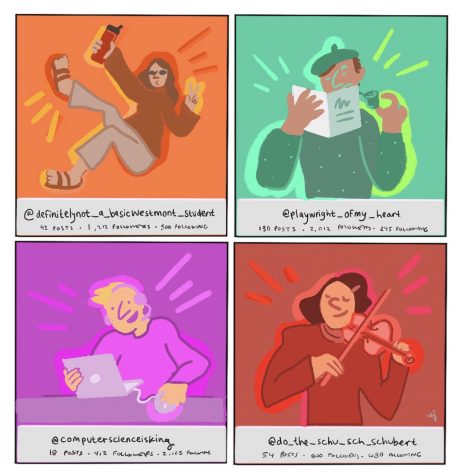 jesus is lord @definitelynot_a_basicWestmont_student
Broad endorser of wearing Birkenstocks and bringing my hydro flask full of cranberry juice to the dinner table (carefully avoiding Aunt Mary's suspiciously pungent homemade eggnog). I don't follow trends, I AM the trends. 
willy shakes @Playwright_ofmy_Heart
The only way you'll succeed in making me put down my book and engage with others is by questioning the authorship of Shakespeare's genius plays. If you do that, I will happily take part in an intense, slightly one-sided conversation regarding the universal brilliance of humanity's greatest old, white, dead writer. If I really open up, I'll even introduce you to the extensive, metaphorical nature of the holiday and throw in a couple of unsolicited book recommendations for free. 
too tired to function @ComputerScienceIsKing
Firm believer that the best place for a computer is glued to your side at all times. The behavior of your family around the dinner table unfailingly lends itself to the creation of some excellent memes. If there aren't any Mountain Dew or Doritos, though, don't bother inviting me.
shosta-bro-vich @do_the_schu_sch_schubert 
Practice, practice, practice. There is never a bad time to whip out your instrument and get in some scales. Family members are always appreciative of being serenaded while around the dinner table, so sneak off to a corner somewhere and let loose. Aunt Mary will surely appreciate hearing your talent, especially after a glass or two of her homemade eggnog.