How to explore Westmont's own art museum online
Unbeknownst to many Westmont students, there lies a hidden gem within the heart of campus: The Westmont Ridley-Tree Museum of Art. Are you wondering what this seemingly mysterious museum holds for you? Wonder no more: here are the answers to your most pressing questions, as well as tips on how to view the museum's most recent exhibition, "Making a Fine Impression."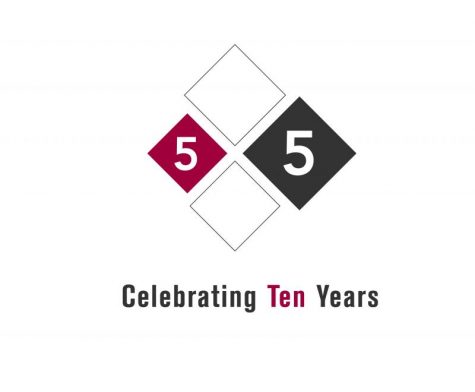 What is the Westmont Ridley-Tree Museum of Art?
While the first Westmont Art Center was dedicated in 1985, the museum moved into its beautiful home just a few steps down from the library in 2010. The museum's mission is to display the "power and value of the visual arts in our world through physical, critical and spiritual engagement with the creative process and its result."
Is the museum open?
The museum is temporarily closed, but you can view its exhibitions online (see below).
What's currently on display?
You can now explore "Making a Fine Impression" digitally! Take a three-minute virtual tour of the exhibition, which features prints from the collection of Westmont alumni Faith and Dewayne Perry. Next, watch Westmont professors and faculty analyze aspects of individual pieces, like the poetic inspiration behind Lesly Dill's intriguing collage "Light (in Green)" or Vija Celmin's deceptively photographic "Ocean Surface." Keep scrolling to see each piece featured, from David Salle's vibrant woodblock and screenprint "High and Low," to local artist Anthony Askew's speckled monotypes.

What are other upcoming events?
The museum's next exhibition, "5×5: Celebrating Ten Years," will feature a colorful collection of five-by-five-inch square works in honor of the Ridley-Tree Museum of Art's ten-year anniversary! The exhibition begins on Dec. 3. View the museum's full programming here.
How can I stay informed?
Sign up for the museum's mailing list!