WCSA hopes to cultivate community through "Campus Connections"
In a recent email from Westmont College Student Association (WCSA), Communications Manager Kenna Brase announced the launch of a new program called "Campus Connections." Brase wrote that the main goal of the program is to "provide a way to foster community and connect first-year and transfer students with returning students of similar interests."
WCSA Vice President Hannah Grierson claimed that the idea for the program was sparked by expressions of loneliness among new students. Grierson said, "We heard from a lot of students that it's really hard to meet people, especially people outside of your major or your class year."
"
In a COVID-19 time when there aren't big events, there aren't chapels, the library isn't the big social gathering space — how do we facilitate those connections?"
— HANNAH GRIERSON, Vice President of WCSA
Both first-year students and transfers have stated that they are struggling to meet people and make friends on campus during COVID-19, a time when social gathering is discouraged. In regards to "Campus Connections," Grierson added, "This is a huge need on campus, but in a COVID-19 time when there aren't big events, there aren't chapels, the library isn't the big social gathering space — how do we facilitate those connections?"
Thus, "Campus Connections" was born. All one needs to do is fill out a simple form that asks students their major, their activity involvement, and whether they are a new or returning student. Once students return to campus after Thanksgiving break, they will receive an email disclosing their partner.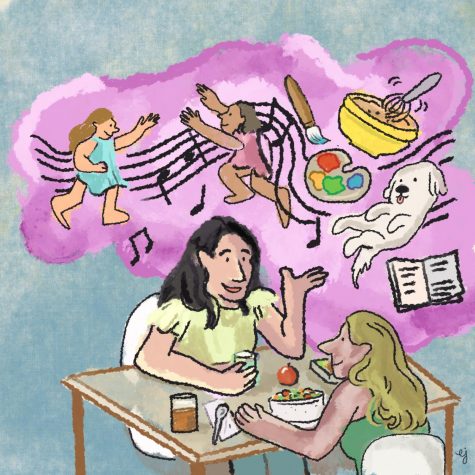 As a fluid, evolving program, "Campus Connections" will kick off with a "soft launch" as soon as students get back from the break as a sort of trial run. The program will continue through the end of the semester and will most likely re-launch or receive a second push once the spring semester starts.
Beyond the initial pairing, WCSA has little say in how the program will run. Modeled after the Augustinian mentorship program, once students have been paired, it is up to them to determine how and when they would like to meet, as well as how often. Grierson explained, "Our goal is to help facilitate the initial connection and then let people decide what works for them and what they want to connect on." WCSA has added an incentive, however, offering to pay for the meals of students who are involved in the program and not on the meal plan.
Armington WCSA Senator Kaylie Jerdal explained that the hope is for "Campus Connections" to continue even after COVID-19. She believes a program like this would help incoming students to feel more plugged in right away, as opposed to several months into the semester. 
Jerdal claimed that WCSA's goal with the launch of this program is to "cultivate more community because that's a quintessential aspect of a Westmont education and the Westmont experience." One of students' favorite parts of attending Westmont is the intimacy and depth of the relationships they are able to form. During a pandemic, such relationships are stifled, so WCSA hopes "Campus Connections" will help foster the meaningful friendships Westmont is known for.