Abby Park shares her culinary journey and her banana bread recipe
While the Westmont community has long enjoyed the cornucopia of nutrition that is the Westmont Dining Commons, there comes a point in every student's time at the beloved "DC" where the pasta bar and sandwich station don't cut it. Thankfully, Abby Park, senior liberal studies major, comes to the rescue, providing innovative ways to "spice up your DC dish" by posting her creations on the Instagram account @westmontdc. 
Park's culinary skills, however, far surpass being able to whip up a "Poor Man/Woman's Crepe" from just a tortilla, peanut butter, chocolate syrup and a banana. She has been cooking and baking for most of her life: "My dad is a huge cook and so I guess I picked it up from him and just kind of watched him when I was little."
 It was through her dad's work in the kitchen that she first witnessed experimental cooking, particularly through dishes inspired by their Korean roots. "I've grown up always eating a mix of home-cooked Korean food. If it wasn't Korean food, he would just get creative. It was a lot of fusion dishes so he would do, let's say, pasta one night but then randomly there would be a Japanese side dish."
When Park first began cooking on her own, she developed a knack for baking. Through YouTube tutorials and cookbooks, she perfected treats such as oatmeal cookies, lemon bars, chocolate lava cake and more.
"
My family actually didn't like sweets at all. So because I had a tough audience, my goal was always to make this non-sweet tooth family to get into sweets."
— ABBY PARK
For every treat she made, there was someone to try it and for every mouth fed, usually a family member's, there came the challenge of pleasing. "When I got into baking, my family actually didn't like sweets at all. So because I had a tough audience, my goal was always to make this non-sweet tooth family to get into sweets."
Being one of her own tougher critics, Park pushes herself in every culinary endeavor to make each creation the best it can be. "I keep this little black journal of recipes that I've manipulated over time or have tried to perfect, and I like getting to the point where it's like, 'This is mine. I made this recipe and I'm super proud of it, so it's like a challenge to myself.'"

Though her ventures in the kitchen are self-proclaimed side hobbies, she has pursued her passion for cooking by teaching cooking classes during the summers, as well as partnering with her friend's cafe, "Bing Haus," to provide them with an array of baked goods.
In fall 2019, Park interned at CUESA (Center for Urban Education about Sustainable Agriculture) through Westmont in San Francisco. "I got to see how [chefs] were interacting with the farmers and what that looked like on the farmers' end. And that kind of gave me another perspective on food that I didn't really think about, like [a new perspective] on the ingredients."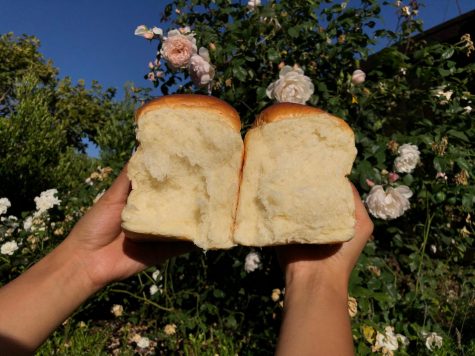 While on the path to finishing her elementary education degree with an emphasis in art, Park is considering  a career that involves both teaching and cooking. For now, she enjoys every opportunity to share her culinary discoveries.
Below is her very own banana bread recipe for you to try out!
Abby Park's Banana Bread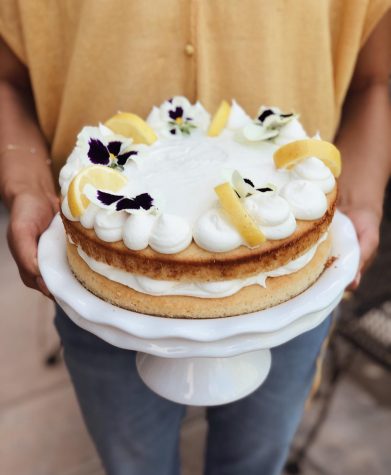 INGREDIENTS
1 cup brown sugar
½ cup softened butter
3 super duper ripe bananas
2 eggs
1 ¼ cup all-purpose flour
2 tsp baking powder
½ tsp baking soda
½ tsp salt
1 tbsp vanilla extract
(optional) handful of "Sugar in the Raw" or brown sugar
DIRECTIONS
1. Whisk butter, sugar, and vanilla extract until pale and fluffy, then whisk in eggs and bananas
2. In a separate bowl, whisk dry ingredients. Gradually fold into wet ingredients. Fold until just combined (no flour lumps). Don't over-mix!
3. Pour into a lined pan. Sprinkle raw sugar on top. Bake at 350 degrees for 45-50 minutes.
 Explore more of her creations by visiting her Instagram page, @madebyabby_ !