Voskuyl Library to open with expanded hours for Finals Week
With finals right around the corner, Westmont College's Voskuyl Library is seeking new ways to accommodate students. In recent years, the library has remained open 24 hours a day during finals week in order to provide full-time access to its space and resources. However, Santa Barbara's recent return to the purple tier has introduced new obstacles for the library's administrative staff. 
The library still plans to reopen on Monday, Dec. 7 at 8:00 a.m. Throughout the week, it will stay open from 8:00 a.m. to 6:00 p.m. On the weekend, the hours will be shortened from 1:00 p.m. to 6:00 p.m. Although the new curfew in Santa Barbara demands that students be back in their dorms by 10:00 p.m., the library is lengthening opening hours starting on Dec. 13. It will stay open from 8:00 a.m. to 9:30 p.m. during finals week, leaving time for students to return to their dorms. 
As always, the library will enforce social distancing rules, and will only allow 20 percent capacity within the building, which is equivalent to 44 people. This means that all studying in the library must be individual and only one person will be able to occupy the smaller study rooms at any given time. The library will still provide curbside pick-up for books as well as remote research help and tutoring.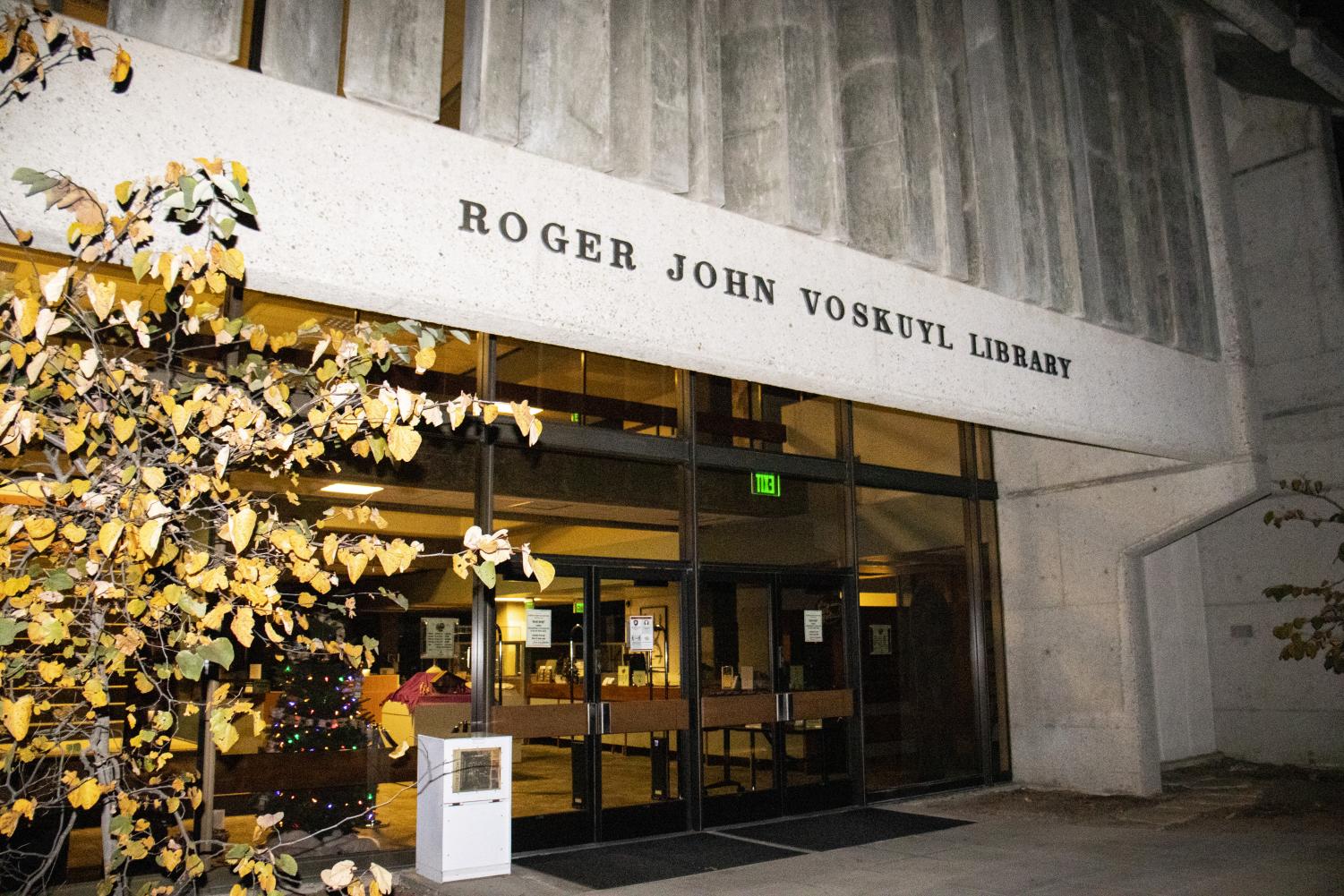 The Westmont College Student Association (WCSA) is continuing its tradition of providing snacks for students during finals week, although this year the snack stations will be dispersed throughout the library in order to encourage social distancing. Jana Mayfield Mullen, director of the library, explains that in past years, the snack stations have been a hub for students to gather and chat during study breaks. In order to account for this, the stations will be located at several different spots around the library.