Westmont in San Francisco endures despite hurdles of semester
In San Francisco, some of Kathryn Spradley's favorite pastimes include walking around the farmers' market at the Ferry Building and going to the Aquatic Park and Fisherman's Wharf on Friday afternoons. Ariel Abdullah enjoys riding bikes with her friend down Lombard Street. Amidst COVID-19, Westmont has canceled most of its off-campus programs, but those participating in Westmont in San Francisco (WSF) remain active. 
Headquartered at Westmont's Clunie House, Westmont students have the opportunity to immerse themselves in life outside the Westmont bubble within the expansive city of San Francisco. By involving themselves with internships and taking advantage of the many activities around the city, Westmont students generally have great experiences and lots of fun. While COVID-19 has tempered some expectations, students are still learning a lot. 
Brad Berky, WSF's Associate Director and Internship Coordinator, reflected on the changes that COVID-19 has brought to the program: "It's all gone remarkably well, far better than we, as a staff, imagined at the start of the semester. Not being able to offer in-person internships was a significant setback, given that this direct engagement with the city is the signature part of our program."
"
There were some initial challenges and learning curves in adapting to remote modes of engagement, but we all soon found our rhythm and began to see the creative opportunities amidst the limitations."
— BRAD BERKY, Associate Director & Internship Coordinator of WSF
Students are still working at different internship locations around the city. Spradley is a remote intern at a nonprofit called California Interfaith Power & Light (CIPL). She described it as "a nonprofit that works with congregations of all different faiths to inspire and mobilize them to take bold and just action on climate change." 
She continued by detailing CIPL's 20th anniversary celebration, her favorite memory. "As an intern, I was able to help plan, organize and co-host a virtual event that awarded some of our outstanding congregations for climate action work they had done this year. I was able to see the community of CIPL come together to celebrate the work that has been done, and mobilize for the work to come."
Abdullah is a remote intern at the San Francisco Public Defender's Office, working in the Pre-Release Unit (PRU). Her responsibilities include "interview[ing] clients who were in jail, but had not yet been to court." 
She recounted a treasured, yet heavy memory that occurred earlier this semester: "I interviewed a client who was wrongfully arrested for her son's crime due to a mix-up in phone tracking. Through tears, she told me about the devastation this mistake would have on her career … This experience serves as a reminder of human fallacy, the importance of proper interpretation of the law, and the reason why becoming a lawyer is my occupational goal."
The allowance of internships, even remotely, was a pleasant surprise to Berky. "Over the summer, we were able to cultivate a larger-than-expected number of remote internship options with many of our partner agencies …  There were some initial challenges and learning curves in adapting to remote modes of engagement, but we all soon found our rhythm and began to see the creative opportunities amidst the limitations, which in turn yielded some unexpectedly rich, rewarding internship learnings and contributions."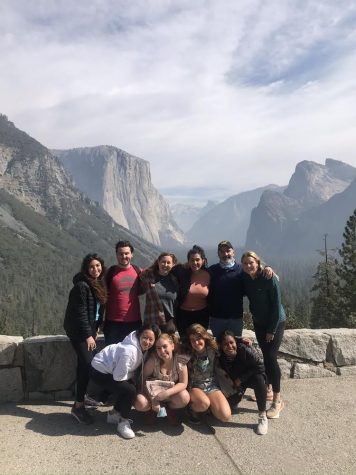 COVID-19 did not require WSF to change everything. WSF's classroom and community life aspects remained mostly normal because WSF was approved as a "stable learning pod," where those participating in the program could operate like a residential household after being tested and cleared. Those residing in the Clunie House have in-person classes and do not need to wear masks. Berky remarked, "While this made for a more intensive life together, [it] also proved to be a gift full of life lessons and self-awarenesses that the students have frequently commented on."
One of the greatest things Spradley has learned is how to be intentional when reaching out to build professional and personal connections. "Specifically in regards to having a remote internship, it has been harder than usual to build personal connections, yet I've learned to be more intentional about this. Some ways I've been able to do this is through safe in-person meet-ups with my supervisor and other staff at CIPL who live in the Bay Area."
Abdullah has also established connections in her internship in a unique way. The Public Defender's Office holds mock trials that taught Abdullah how to communicate more effectively. Her supervisor Jacque Wilson "consistently encourages us to 'emote' during our mock trial practices." This encouragement has proved important for Abdullah, who reflected that, "by exercising this skill intentionally, I learned how to connect with others over Zoom in an effective way. Being in the middle of a pandemic makes communicating with new people difficult, but our weekly meetings provided me the opportunity to construct clearer arguments that appeal to my audience." 
There's still a lot to be done in San Francisco, despite the pandemic. According to Spradley, "I feel like we have still been able to explore much of the city. Plus, much of the attractions in the city are outdoors! We can eat outside at restaurants, walk through the different neighborhoods, explore hiking and biking paths, go to farmers markets, hang out in parks, and so much more." As Westmont has limited its off-campus programs, interest in programs like WSF has grown. Hopefully, WSF will continue to be an outlet for students to learn and experience the city outside of the Westmont bubble.