The Horizon's unsung artistic heroes
Ella Jennings on designing and editing graphics for the 'Horizon'
"I don't really identify as much of a graphic designer," said Ella Jennings, Graphics Editor for The Horizon. The sophomore art and psychology double-major focuses primarily on fine painting. However, since joining The Horizon last year, Jennings has created digital drawings using Procreate, the app that introduced her to digital art. Procreate's freedom suits her preference for comics as well as her artistic style, which she describes as colorful, bold and expressive.
One of Jennings' favorite parts of the week is opening the Google Drive of artwork submissions. The stylistic diversity of The Horizon's graphic artists both challenges and excites her. While some creations may be simpler, more polished, or more geometrical, others more closely resemble anime sketches. Jennings is sometimes tempted to perfect the graphics according to her personal style, but she reminds herself that "not everyone has to conform [to a specific aesthetic]." Jennings enjoys viewing The New York Times graphics because they also reflect a variety of styles.
Jennings also finds joy in hearing new article ideas at weekly pitch meetings for The Horizon and dreaming up accompanying illustrations, especially for Capstone — The Horizon's satire section — and Op-Eds — opinion editorials — as they allow for more creative flair and freedom.
This freedom and adaptability has been crucial during COVID-19. When The Horizon moved fully online, the demand for graphics went from two to three graphics per week to 10 to 11. Jennings, who became the editor at roughly the same time, initially created up to five graphics every week by herself.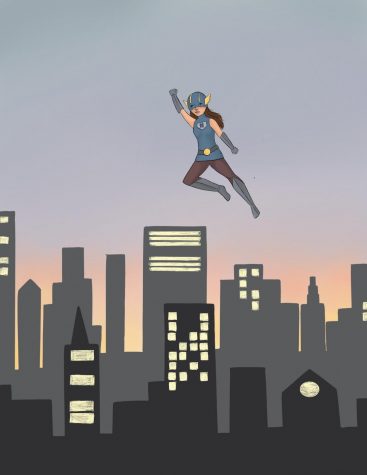 While challenging, adapting to COVID-19 also reinvigorated The Horizon's Graphics section and underscored its vital role in capturing attention and increasing readership, especially while the publication remains online.
Jennings explained how few people understand that the best graphics are made in the two-day turnaround in between designers reading completed articles and the publishing of the articles.
Well-designed graphics connect readers to the article's topic and add additional depth to the article, like Jennings' recent illustration of Reddit and the stock market as David and Goliath.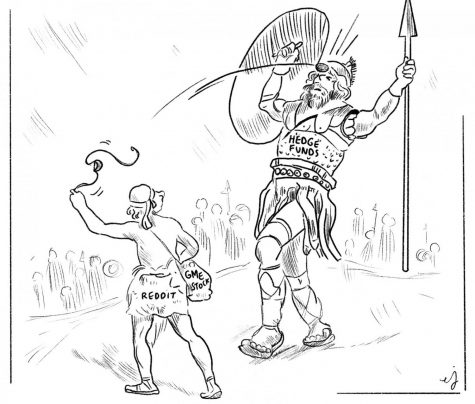 Jennings also cited Selah Tennberg's depiction of the Olive Mill Rd. roundabout to show how graphics give articles meaning by allowing readers to visualize their topics.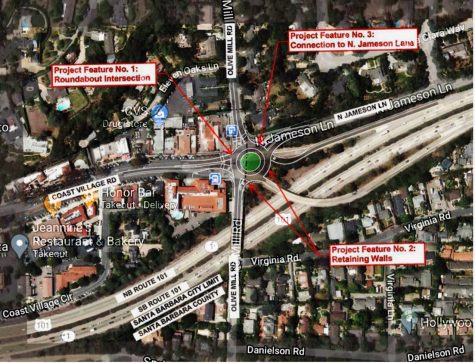 This creative collaboration between artists, writers and editors remains The Horizon's cornerstone. So, the next time you read The Horizon, or any publication, take time to peruse its article graphics as more than mere decoration.
Footnote: For those interested in digital illustration, Jennings recommends Procreate for its accessibility and eight dollar price-point.