The few, the strong, the proud: The class of 2021
Celebrating all the ups and downs of the past four years.
College is often referred to as an "escape from the real world's problems," usually striking up images of a cool, calm and overall-fun oasis from the harsh realities of post-graduate life. I truly believe it is safe to say that, for my fellow soon-to-be graduates in the class of 2021, this idea could not be further from the truth. Let me break down the past four years for you.
Fall 2017: Freshman Year. The largest wildfire in California history at the time broke out and consumed Santa Barbara and Ventura County. Campus became one of several headquarters for first responders to manage the fire and the flames even sprouted up on campus by Page Hall and the library. I still have the texts in my phone from Westmont, saying: "The college is under mandatory evacuation and the campus is closed. All services are discontinued and anyone on campus should leave now." By the time the fire ended in late December, more than 280,000 acres were incinerated, two people had died, and a sense of disbelief and shock had set in.
Of course, just one day after starting the next semester, massive rain storms overtook Montecito and became the largest disaster in the county's history. More than 160 people were hospitalized, 23 people died — two of whom were never found — and damage was estimated at more than $230 million dollars. It is difficult to put into words the emotional, psychological and spiritual toll the disaster took on our Westmont and greater Santa Barbara community.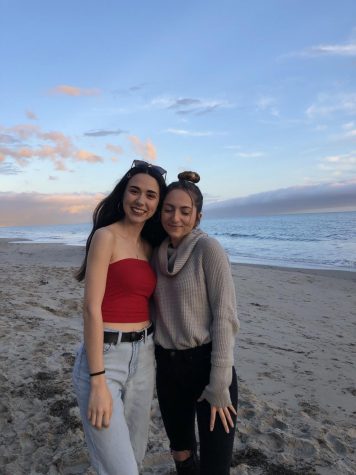 The unpredictable events of my class's first year caused a significant number of students in our year to transfer to other colleges and universities, or just move home due to parents' fears that another natural disaster would follow in the next academic semester. For reference, during my freshman year, I lived in Clark Hall alongside five other girls in our section corner. Four of them left as a result of the fire, and now only myself and my then-roommate are still at Westmont.
Then, in the fall of 2018, those who lived in Armington D and E were forced to evacuate due to "higher levels of asbestos [in the ceiling] than allowed by the Environmental Protection Agency (EPA)" per Dr. Edee Schulze's email. This outbreak had far less dramatic consequences than that of the previous two events; however, it required that roughly 80 students — many of whom belonged to the class of 2021 — to pack up their belongings and live elsewhere on campus for an entire month, separated from reality.
Finally, we arrive at the dreadful COVID-19 pandemic that catapulted itself into the middle of our junior year, and which I can safely assume will continue to affect students worldwide well past our upcoming graduation date.
I say none of this in hopes of inciting pity or receiving sympathy. I recap all of this to celebrate my fellow seniors, those of us who arrived on campus for student orientation on August 24, 2017 without a clue as to what the next four years would hold. Our resilience is something to be championed. We could not have persevered without Westmont's famous sense of community that is so prevalent on campus. I have deeply enjoyed my past four years, but I must confess, I have never related to the "college as a time of escapism" belief. That is alright with me. I wouldn't trade my past four years for anything in the world. I'm sure my fellow soon-to-be graduates feel the same.