Two decade-spanning documentaries give the world a refreshing taste of unbiased news
Raw honesty in media is the best way to go.
On Jul. 25, 2010, people around the world picked up their cameras and filmed their days. They captured the ordinary and the extraordinary, the personal and the profound. Why? Because the YouTube film director, Kevin MacDonald had undertaken a project he called "Life in a Day." His vision was to create a fully crowdsourced documentary from an expansive database of amateur footage shot by 80,000 applicants around the world. His plan was simple. Only three questions were asked: (1) what do you fear; (2) what do you love; (3) what makes you laugh?
The result of the world's response was more astonishing than anyone could have ever expected: a global time capsule for future generations to view and understand what life was like on the day of Jul. 25, 2010. "Life in a Day 2010" was a window into the lives of ordinary people around the world that unintentionally bridged cultural gaps. Ten years ago, this concept was innovative and almost unheard of. Many watched in awe as scrappy home videos were compiled into a piece of cinematic artwork with a universal message: beauty lies in humanity's collective struggle to persevere. The documentary became an award-winning film and MacDonald was encouraged to repeat the project ten years later.
Fast-forward a decade later, and life looks extremely different. YouTube once again accepted applications and once again the world responded with thousands of single-day chronicles depicting the astonishing lives of ordinary people in 2020. This time however, sceptics did not question whether MacDonald had the ability to make entertaining material from home videos, but rather whether MacDonald had the ability to make entertaining material from unbiased videos. In a personal interview with Fox News, MacDonald was asked how he selected the specific videos for the latest film and responded, "I asked people just to film their lives in an honest way, just to show what was really going on."
Ten years ago, this process did not seem remarkably difficult, but the increasing intertwining of politics and media makes it challenging to produce content that does not promote a political agenda. Take Netflix, for example — the world's fifth-largest media company. Since 2013, Netflix has developed a strongly progressive political agenda. It is likely you have encountered themes of social justice, inequality, government corruption and antitheism intentionally woven into popular TV shows. Netflix Originals tend to be particularly progressive with shows like "Firefly Lane," "I Care a Lot," and "When They See Us," which challenge controversial topics relating to identity politics. Although these issues are worth addressing, there is growing concern that free thinking is subconsciously interrupted by biased television and news content.
Public engagement with the media reached extraordinary levels this past year as an audience hungry for information was cooped up inside due to the pandemic. While enduring the consequences of social distancing measures and regional lockdowns, viewership of news and media rose exponentially. People's perceptions of reality were largely based on what they viewed through their technological devices. The political nature of media platforms encourages people to view the world through a partisan lens, but life is far too diverse and unique to be simplified into a single political narrative. What must be valued is the diversity of experience that exists in every individual life.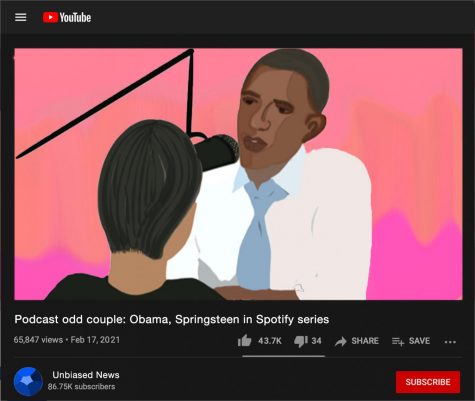 This is why "Life in a Day 2020" was a beautifully unbiased masterpiece of humanity. Let me repeat that — it was unbiased! "Life in a Day 2020" achieved the impossible. It was able to inform the world of the historical events that took place this year without tainting the viewing experience with a political narrative. MacDonald pieced together thousands of home videos and gave people who were stuck at home authentic insight into the lives of other people all over the world.
The documentary showed first-hand footage of activists marching the streets to protest the death of George Floyd due to the reality of police brutality, a man rendered homeless after losing his job in the economic depression, nurses risking their lives on the frontlines of health care, and children attending school through a computer screen. Not only could viewers relate to what they saw, but they were also confronted with a plethora of footage that had no relationship to what was on the news. "Life in a Day" went beyond the dismal topics of disease, death, poverty and civil unrest. It also included footage of a young couple hiking in the forest of Spain, an American husband and wife frustrated by a failed attempt to conceive a child, young Buddhist monks learning in a monastery, a man operating drone technology, and a father celebrating his daughter's birthday in the Middle East. Viewers relate most to these segments of the film. Even in the midst of global struggle, everyday moments exist in which one is inevitably bored, faithful, loving, curious or adventurous. "Life in a Day 2020" holds a mirror up to the face of humanity.
Viewers engage with timeless themes of human love, religion, struggle, power and innovation. They are not spoonfed political narratives from partisan organizations. "Life in a Day 2020" fosters a sense of hope. Hope that lies beyond our problems of disease, loss, frustration and hurt so often shown in the news. Hope that lies in the continuation of the human experience. The human ability to adapt and overcome challenges is unchanging. This documentary highlights how life goes on in unceasing beauty despite pandemics, political agendas and global issues.