Why cathartic music is more important than ever
We seek art as a way to express empathy to those around us
As I'm brainstorming on what to write for this article, mindlessly listening to some happy tunes from my favorite music, I suddenly remember a special playlist I've been creating over the last few months. I hit play on what I call "emo acoustic bliss." I curated this playlist based on the moody, reflective, acoustic and downright-sad music that I treasure. Some artists on this playlist include Phoebe Bridgers, Sleeping With Sirens, The Story So Far and Hayley Williams. I put these songs on when I just need something in the background or when I am feeling the moody and sad vibes. It's full of throwback emo jams, some standard alternative songs, and some more modern acoustic and semi-folksy songs.
When I first started my playlist, I had been noticing a trend among young adults in particular. It seems as though people are increasingly listening to sad music, especially by up-and-coming artists. I have heard many of my close friends express that their sadness, depression or both are often paralyzing. I too know the feeling. Granted, everyone gets sad sometimes, but some of us stay down all-too-easily, and we get stuck in our self-pity.
I know many Enneagram fours, like me, can relate to needing to match their inward moodiness with an equally dreadful soundtrack that permits them to bask in the delicious misery of sadness. Sadness feels particularly comfortable to us and it seems that we frequently enter into moments of dread and gloominess, but why does it seem that this trend is striking a chord with people around the country? Why does it seem like we have a collective desire for cathartic expression?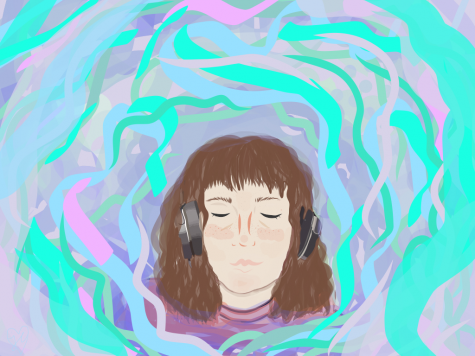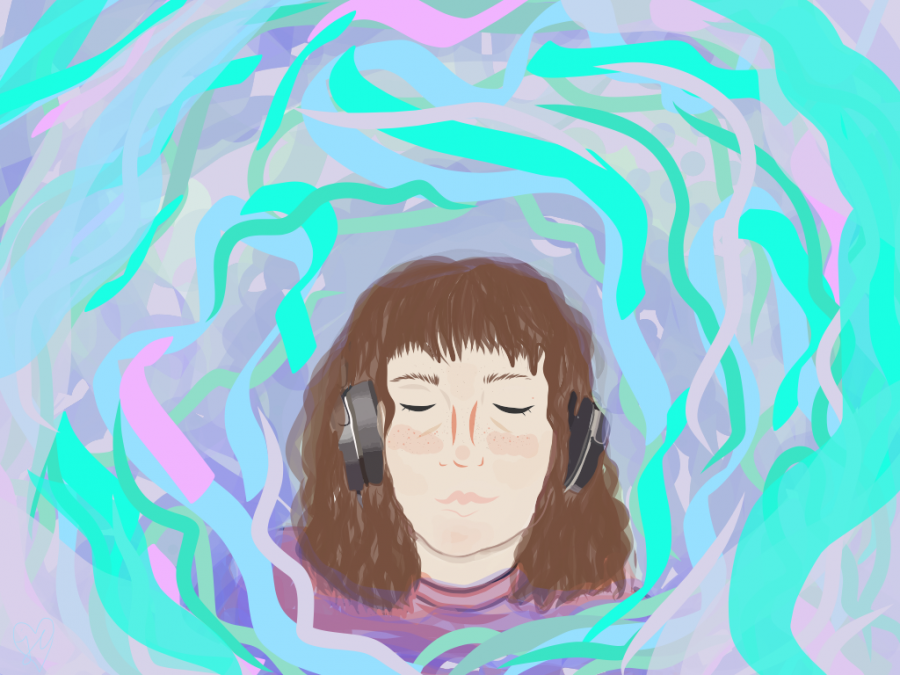 I believe that the emergence of this growing popular music is due to the awakening of raw feelings in our culture. In the last seven years alone, the West has been overwhelmed with major social movements like Black Lives Matter, the Trump presidency, mass shootings, climate change and threats from ISIS. Young people have developed and matured while staring in the face of major issues with heavy, real consequences. I think the masses are looking for raw emotion in our art more than ever. I also believe that we, as a society, are collectively becoming more empathetic to the plights of individuals around us. An increased desire to express empathy may have been heightened due to the pandemic, but it is also due to the fact that topics such as mental health and the fragility of life are becoming less taboo in our 21st-century conversations.
It could be that our culture often thinks of art through music as something that must be strictly beautiful and joyful — something that rejuvenates and rejoices rather than laments. As disconcerting as it may sound, music can, and should, be a direct raw expression of our innermost desires, our deepest fears, and our biggest regrets. Joyous, uplifting music can help as a sort of inspiring, motivating push for some people, but we can't always receive it in the right way. We might feel better temporarily, but it won't have the same power sad music has in hearing our laments and answering the hard questions we have subconsciously suppressed. To me, there is nothing like hearing a song that perfectly encapsulates the emotion I'm feeling and allows me to quietly reflect on the sorrow I have been stifling for too long.
This week, I got to witness my friend demonstrating the empathy that I think has become more prevalent. I was waiting in line at the DC with my friend. Before she got her food, she warmly greeted the server and asked how her day was going. For a short minute, they shared a kind exchange. One thing I've noticed about this friend is that she is always so genuine and she is able to step outside of herself and simply engage with someone. I think this ability is a gift only a few of us have, but we could all learn from it. Like my empathetic friend, music has the power to make us feel like someone is inquiring about our hidden-away thoughts and feeling and listening to our struggles. The art we choose to surround ourselves with can be therapeutic and make us feel understood, but we have to make the choice every day to act as the vessel for understanding and hearing other people's struggles.
Opinions expressed in letters and other editorials, unless otherwise stated, are those of the writers and not of The Horizon staff or the college collectively.