Westmont supports first-generation students through several initiatives
First-generation students — students who are the first in their family to go to college — encounter several challenges other students do not face. According to the Center for First-Generation Student Success, over half of first-gen students nationwide don't graduate from college. In light of this, Westmont has recently adopted several initiatives to support and celebrate these trailblazing students.
Sonya Welch, the Coordinator of Academic Support Services in the Office of the Registrar, explained that first-generation students often face common themes of struggles, but clarified that their obstacles are not all the same. She described that first-generation students often face loneliness, the lack of a sense of belonging, and difficulty in gaining varying levels of emotional and financial support from family members.
Dr. Edee Schulze, Vice President for Student Life, commented that first-gen students may need information and guidance as they navigate through processes like filling out college application forms or financial aid forms. Additionally, Schulze stated that first-generation students may "need assurance and encouragement to bolster their confidence" so they know they can succeed. She shared that students also may require help "formulating a vision for why they should persist in college" and need to know that other first-generation students exist on campus.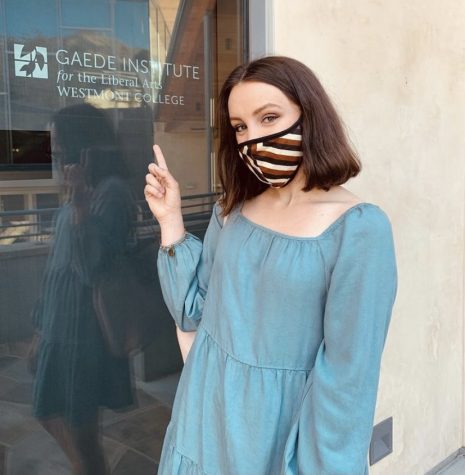 Sarah Garland, a graduating first-generation senior, has worked hard to provide first-gens a community at Westmont. Garland shared she faced a handful of challenges adjusting to college: "I remember how hard my first semester at Westmont was," she said. "I was navigating very unfamiliar things like GEs, majors and minors, FAFSA app[lications], all of it. I realized there is cultural capital in knowing how a college institution works –– and I didn't have it coming from a working class family. My dad was a carpet cleaner and my mom was a waitress for most of my life. They couldn't relate to any of my experiences in college, or understand the demands of my coursework. I had to justify why I needed to be in Voskuyl Library studying for three hours a day, instead of working more than two jobs like I did in high school."
While public perception –– especially at Westmont –– seems to suggest that first-generation students are rare, that simply isn't the case. Garland pointed to a 2019 statistic showing that 20 percent of first-year and transfer students attending Westmont identified as the first in their family to attend college. This comes out to 90 students in the 2019 incoming class alone.
Garland also emphasized how, as a white student, she has the ability to blend with the majority of the student body.  However, she noted that "BIPOC first-gens… face additional challenges to 'fit in' at a primarily white institution like Westmont."
Westmont is currently working to support first-generation students through many avenues. Schulze said, "The Center for Student Success has each incoming student meet with a Student Success Coach (SSC), who is a staff member professionally trained to support students." Because these staff members possess background information about the students, the SSCs know if a student is a first-generation student. This allows them to be "especially attentive to the particular needs that a first-gen student typically has" when they meet with these students throughout their first semesters.
Welch emphasized that Westmont's first-generation faculty and staff members "love to support and continue the legacy of welcoming our first-generation students [to] our college campus." Garland stressed that the Career Opportunities and Vocational Exploration (COVE) Office, and specifically Paul Bradford, is a helpful resource for first-generation students, as they have "expert advice and connections for first-gens who may not have the cultural capital of wide-ranging connections in high places."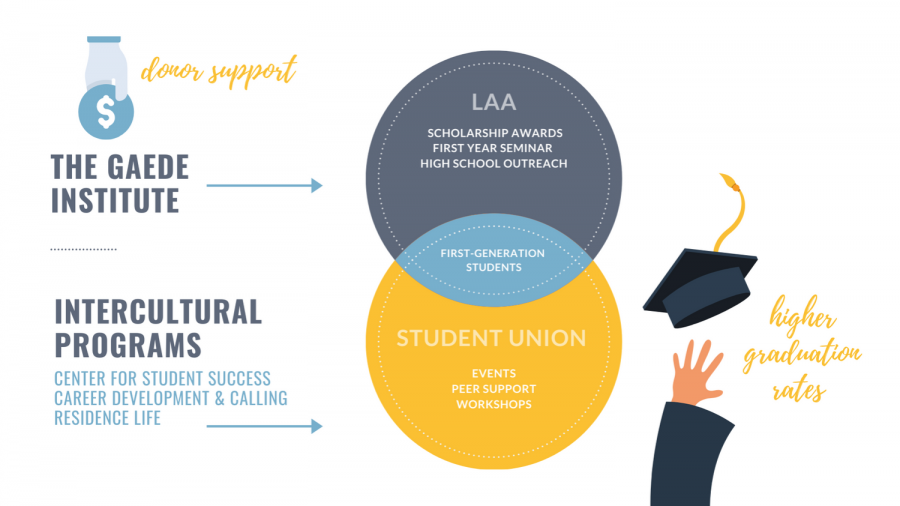 Additionally, the Gaede Institute for the Liberal Arts has been working hard to support first-generation students through their Liberal Arts Ambassador Program. Christen Foell, the Associate Director for the Gaede Institute, described that the program started about fifteen years ago, but the Gaede Institute has recently made several modifications. These changes include the "decision to focus on equipping first-generation students to serve in the Westmont and greater Santa Barbara communities" and "foreground first-generation students in selecting Liberal Arts Ambassadors." Garland, who has worked with the Gaede Institute throughout the last year, emphasized that "every fall, five incoming [first-generation] students are awarded a needs-based scholarship, and, as part of this award, have the opportunity to mentor high school students in Santa Barbara, with the goal of sharing about their own college experience, and encouraging high schoolers to also pursue a liberal arts education."
Foell stated that the Gaede Institute started the program because they believe that few young individuals understand the value of a liberal arts education, and their goal is to help students recognize how this type of education can aid them in their careers and other areas of their lives.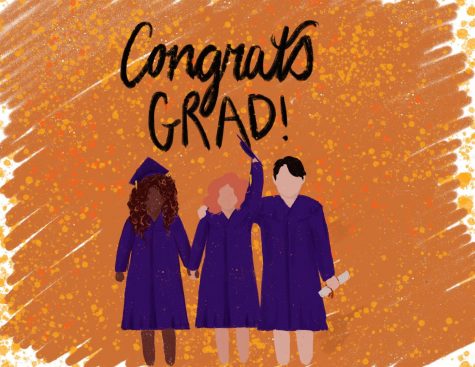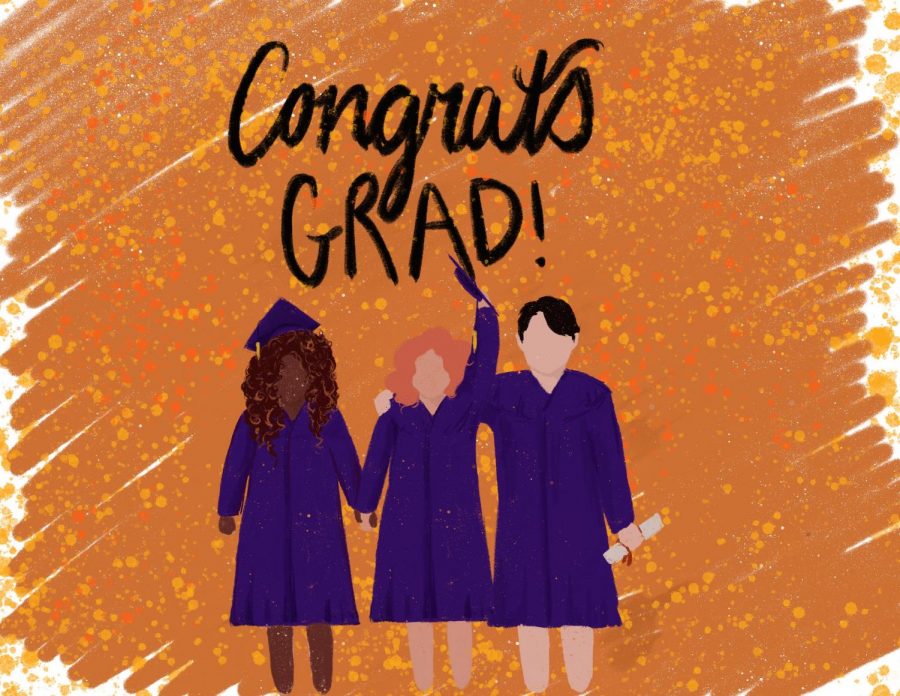 While explaining the Liberal Arts Ambassadors Program, Foell stressed, "Ambassadors enroll in a course offered by the Gaede Institute that introduces Christian liberal arts education and explores major issues in higher education." This course prepares ambassadors for their future roles. After this class, "ambassadors work with high school students in the Santa Barbara area, offering them academic assistance and college guidance, and inviting them to discover all the ways a liberal arts education can serve their future."
While this program includes an annual scholarship, Foell explained that it seeks to equip ambassadors in other ways. She hopes ambassadors become "deeply invested in their own education, develop marketable professional skills, and experience a supportive network of peers and mentors." 
While Westmont offers a range of avenues of support for first-generation students, the college continues to explore other ways to support these students. Schulze stated that, for August 2021, the Center for Student Success leadership team is "planning a special one-day orientation for first-gen students in advance of the move-in of incoming students." This event will help these students become more familiar with campus before orientation begins and "the day will include social events as well as information sessions." 
Garland maintained that she and Welch are working to bring back the First-Gen Club, which was last led by Senaida Hernandez, who graduated in 2019. While she hopes the club will relaunch later this spring, in the meantime, she encourages students to follow her new Instagram page for first-generation students, @firstgenwarriors. The page has gained a lot of traction, recently passing 400 followers. "This community has been a long time coming –– and we're just getting started," said Garland.
More than anything else, Garland hopes that Westmont will recognize first-generation students as worthy of celebration. "After talking to first-gen faculty like Drs. Rachel Winslow and Cheri Larsen Hoeckley, I have learned to be proud of my first-gen identity," she said. "Now, as a graduating senior, I realize I want my legacy to be the planting of a first-gen community, where no one will have to face these struggles alone. We are stronger together!"