Capitol Hill to the 'Mont
Jada Fox, Students Editor
September 11, 2019
Sneha Williams, a senior political science major, leans forward, her eyes bright with memories and new evaluations to vocalize. She is no stranger to reflection and discussion after a semester's worth of life on Capitol Hill, working in the offices of Congressman Ami Bera. Despite the bustling background of the mid-morning Starbucks crowd, Sneha is focused on the conversation at hand. "D.C. is a ball of energy. I have never seen a place like it. It's just this historic and beautiful city, but also there's so much life and everyone is moving," Sneha reflects. 
The momentum for her Capitol Hill climb began last fall, when Sneha discovered a third-party off-campus program through American University. At the close of the semester, Sneha found herself packing her belongings and interviewing for non-profits and think tanks, as well as law and congressional offices in Washington D.C. After submitting more than thirty applications, Sneha was hired as an intern for the office of Congressman Ami Bera, and in January, began her new life across the country.
"I thought it was too good to be true," Sneha smiles. "I honestly didn't know if I wanted to be on the Hill…My first option was to work for a non-profit. […] I definitely wasn't interested in being at the heart of politics. I didn't see myself running for office one day, or being a congressional chief of staff, or legislative assistant or correspondent." 
However, after four months of writing and researching speaking points and other material hands on in the office, Sneha fell in love with being at the epicenter of current events and policy formation. "News was such a big part of my job. There's just this constant flow of information. People would be telling you things, and you'd be literally in the room where it happens. […] It often felt like I knew about events happening before America did, because it felt like I had the first exposure to it."
While back on campus for her third and final year, Sneha misses the same vibrancy and proximity to current events and the political stage she experienced last spring. Sneha reflects, "You will not find a single complacent person in that city. Because regardless of how you swing politically, you are passionate about what you do, and so passionate to make change. I found it easy to speak to people from the other side of the aisle because they are so impassioned and excited for change."
The conversations Sneha engaged in throughout her time in D.C. developed her desire for the continuation and growth of ongoing conversations at Westmont. "[Do] not write off conversations before you have them," Sneha advises. "If we never seek out information that proves us wrong…I think that's antithetical to the liberal arts mission of refining and broadening your ideas, broadening your scope, and broadening what you hold to be true. In that aspect I would love to see Westmont grow."
About the Writer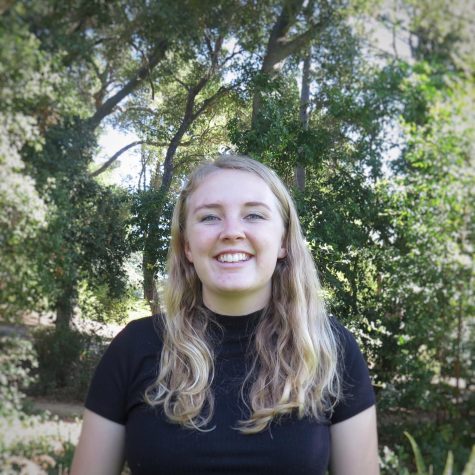 Jada Fox, Students Editor
Jada Fox is a senior English major who wanted to be an astronaut, but settled for cloud-gazing instead.