Kim Kardashian and Kanye West's divorce deserves privacy and respect
Why fans should not expect artists to make entertainment out of their trauma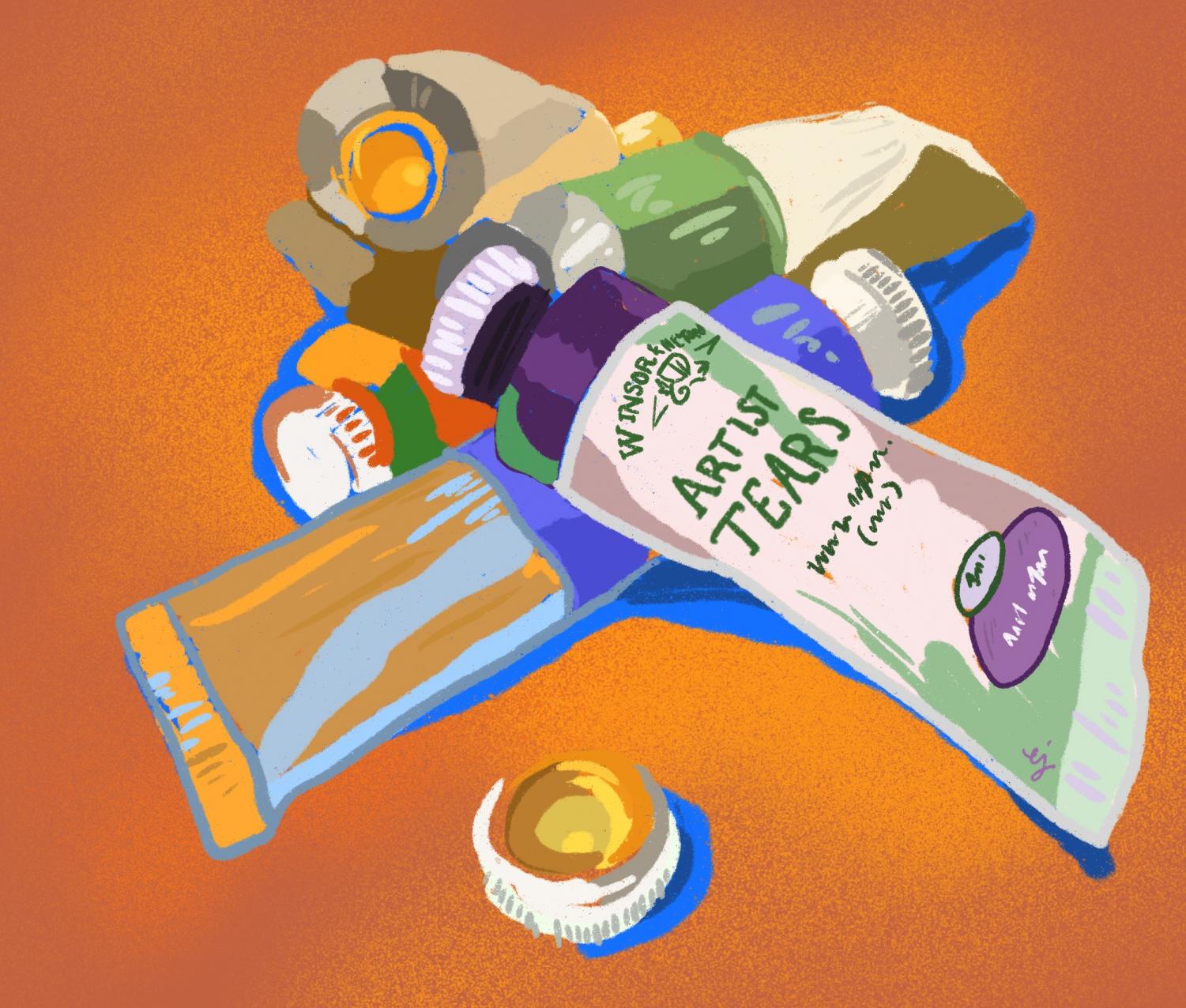 The week of Feb. 20, Kim Kardashian filed for divorce from Kanye West, referencing "irreconcilable differences" as a major reason. The breakup has been publically amicable, however, and some fans have already started theorizing about a potential Kanye break-up album. @JC_KonoPowa, for instance, tweeted with anticipation:
https://twitter.com/JC_KonoPowa/status/1346604029892304897?ref_src=twsrc%5Etfw%7Ctwcamp%5Etweetembed%7Ctwterm%5E1346604029892304897%7Ctwgr%5E%7Ctwcon%5Es1_c10&ref_url=https%3A%2F%2Fwww.buzzfeed.com%2Fehisosifo1%2Ffunny-tweet-reactions-kim-kanye-divorce
Alternatively, twitter user @kenklippenstein warns:
divorced dad kanye is gonna be unbearable

— Ken Klippenstein (@kenklippenstein) January 5, 2021
To many fans, the divorce is an opportunity for Kanye to venture into the realm of breakup music. They see this divorce as simply inspiration for Kanye's next album. They see everything in relation to not only Kanye's output, but Kim's as well. One Twitter user used a GIF to describe this:
kris jenner on the phone with hulu working out a deal to start filming a new reality show centered around kim and kanye's divorce pic.twitter.com/qw1CTfXQoe

— kathleen (@kathleen_hanley) January 5, 2021
Kanye has been diagnosed with bipolar disorder and his manic episodes have been displayed publicly. Kanye's disorder has had a negative effect on his family and his relationship with Kim, and he still seems to struggle — at least as of last year — with the idea of taming his emotions. In an extended TMZ interview from last year, Kanye stood up and ranted to the entire TMZ office floor about freedom, creativity and much more. His scattered, explosive speech in this interview is disturbing in its content and implications. "These [mood-stabilization] pills that they want me to take three of a day, I take one a week maybe," he projected, "these pills are used to kill genius." "You [the media and his fans] had me scared of myself, of my vision, so I took some pills." In an interview with David Letterman, West confessed that when he's "ramping up" into a manic swing, he feels a higher connection with the universe.
After Kanye's string of texts berating the extended Kardashian family, Kim released a statement foreshadowing her later divorce with Kanye on her Instagram, writing: "Those that understand mental illness or even compulsive behavior know that the family is powerless unless the member is a minor….He is a brilliant but complicated person who — on top of the pressures of being an artist and a black man who experienced the painful loss of his mother — has to deal with the pressure and isolation that is heightened by his bipolar disorder.
Kim's filing for divorce from Kanye — assuming it has to do with Kanye's disorder — is heartbreaking. It seems to signal that Kanye prioritizes his work and music over his family relationships. Further, he has stepped deeper into the isolation Kim speaks of by committing himself to his vision at any cost. In doing so, he is functionally an addict, infatuated with a natural high that has propelled him into icon status as a creator. He is a man whose bipolar disorder aids his monolithic vision for music and fashion. He struggles to flatten his moods with medication because West believes he loses his creative edge when his mood is tamed, thus putting his "genius" at risk.
Considering Kanye's behaviors and Kim's decision, instead of asking "When's the next album coming out?" or "How are they going to cover this on 'Keeping Up With The Kardashians'?" maybe fans should ask, "Is this really what musical genius looks like?" Is this tumultuous, oddly prioritized, and cyclical life — whose contents leak into Kanye's lyrics — really what should inspire artists of the next generation?