How to style for the Wild West in 2021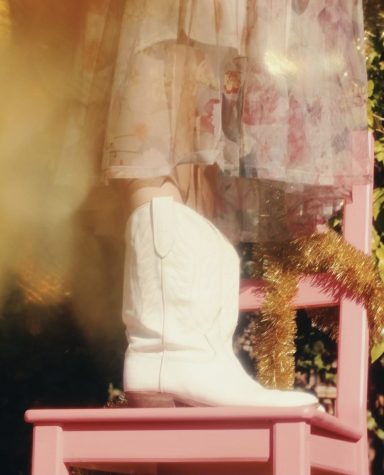 You really had to have been hiding under a rock to not see the new "Coastal Cowgirl" trend dominating the California fashion scene. This trend is seeping into high-fashion photoshoot campaigns and is bringing back a staple piece of the Wild West— the good old rootin' tootin' cowboy boots!
YOU: Okay, yeah, I've totally seen this trend, but I have no idea how to style cowboy boots.
KAT: Oh, dear reader! Let us begin!
What I love about this trend is its playfulness. When you think "cowboy boots," please disassociate the idea of the Honkytonk at Stagecoach for the sake of this article. Think less Jessie from "Toy Story" and think more Dolly Parton circa 1972. Cowboy boots are the perfect way to add some grit to any outfit.
First, throw on some boots with a dress! This is a classic "I'm from California" badge of honor. My east coast cousins were absolutely stunned when I wore booties with a little white dress to our family's annual lobster fest two summers ago. It's so normalized to wear boots with dresses in California that I was kinda shocked by their astonishment.
What I love about cowboy boots is how they look with long dresses: they can take any dress and make it look like you're about to get stuff done! For instance, no one would dare say no to a woman wearing a long dress and rocking cowboy boots. With this combo, however, beware of colors.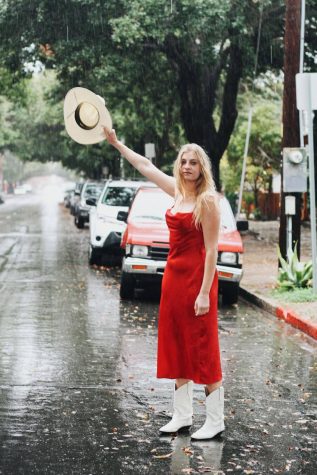 There is a thin line of color combos that can work with this style before it quickly turns to rodeo banquet — unless that's what you're going for. I would stick to contrasting as much as you can, or monochromatic looks. Either go for the black-on-black kinda sultry look or be bold and pair a long red dress with some white boots. No matter what you do, have fun, and make it personal to you.
Denim was made for cowboy boots. If you are just dipping your feet into cowboy boots, I would go for the wide leg and long denim pants. For this look, the boots just barely peek out but are still visible to give you some western street cred.
If you feel bold, a good friend of mine rocked black cowboy boots with her skinny jeans tucked in, paired with a fantastic blazer.
To repeat a theme consistent with the majority of fashion week articles: take this look and make it yours. If you want to make cowboy boots edgy, do it! If you want to go for the classic prairie look, do it. Cowboy boots are just fun, easily styled, and super practical. Go venture into your inner western woman and, in the words of Dolly Parton, "better get to living!"