Psych major stays "psyched"
Senior Hannah Roberts discusses her passion for grief counseling
Jada Fox, Students Editor
October 30, 2019
Direction has never been an issue for senior psychology major Hannah Roberts. During her high school years, she fell in love with psychology, ran the campus special needs club, and held a close relationship with her high school counselor. Once at Westmont, she declared as a psychology major without hesitation. Now in her final year at Westmont, Hannah has a new, niche focus within the field of psychology: grief.
"Sophomore year I took a class here called child development. We did a section on grief and I presented on it. I just thought it was so fascinating the way in which people grieve," Hannah recalls. "So then I switched my mindset from wanting to be a high school counselor to being a bereavement counselor." This past summer through an internship at a children's hospital, Hannah narrowed her focus: "I think I shifted gears into mental health advocacy over the summer, but I knew I wanted to do end of life bereavement with children after that child-development class. … Over the summer, I switched to being able to do work in a hospital, then molding that wherever I end up and being able to do both grief and everyday living in the hospital."
Throughout her internship at the children's hospital, Hannah witnessed all stages and facets of childcare and direct manifestations of grief. Hannah worked in the playroom, where no medical talk or staff were allowed so that children could take their minds off of whatever circumstances they were in, as well as process and release their emotions. Hannah also worked in the reflection room, a room where families could come to celebrate, mourn, or process the passing of a child. For Hannah, accompanying and working alongside the hospital staff revealed kids' need for people to speak on their behalf in the hospital environment: "I found this passion for wanting to be that voice for the kids. … These kids need a voice and parents need to understand what they say, more times than not, their child can understand or figure out what they're saying."
For Hannah, grief is not exclusive to end-of-life care, but includes diverse applications. "I think grief comes in so many different forms and a lot of people view grief just as someone's passed away and you're going to grieve," Hannah states thoughtfully. "There's grief in so many aspects of our lives and to be a grief counselor doesn't mean that someone died. It can mean that someone's parent is going through cancer treatment and not knowing if they're going to pass away, or someone's grieving over a lost friendship, or grieving because you're relationship ended. I just think it's so fascinating that there's no correct way to grieve. Everyone grieves differently and of course there's healthy ways to grieve and unhealthy ways to grieve, but the process is different for everyone."
The past four years at Westmont, Hannah has served in resident life as a Spiritual Formation Coordinator and resident assistant. Currently, she is a part of this year's Potter's Clay team. Each position has helped Hannah strengthen and refine her natural gifts, as she reflects: "I've always been told throughout my whole life, a gift that I have been given is my ability to be a people person, to listen and understand, and put myself in other people's shoes. … Of course, you can have a natural gift, but you need to shape and mold it so that is actually useful."
About the Writer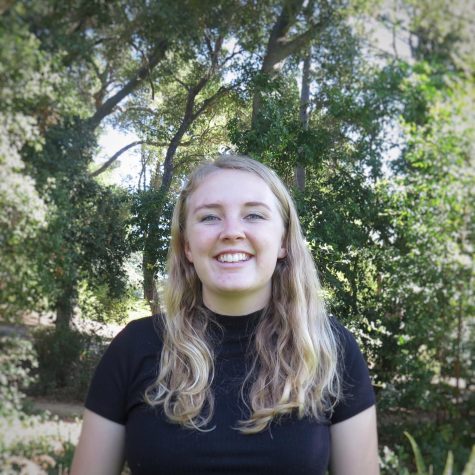 Jada Fox, Students Editor
Jada Fox is a senior English major who wanted to be an astronaut, but settled for cloud-gazing instead.