Celebrating the biodiversity on Westmont's campus
From the dainty Sulphur Butterfly to the Southwestern Pond Turtle, Westmont's campus teems with all kinds of creatures. The Westmont Campus Biodiversity Initiative, based in the biology department and crowdsourced by the wider Westmont community, is a website that documents much of the wildlife on campus.
Dr. Amanda Sparkman, head of the biology department and founder of the website, proposed the idea for the Westmont Biodiversity initiative. She had been inspired by other online resources, such as the Cornell Lab of Ornithology and iNaturalist, but wanted to focus on something more local.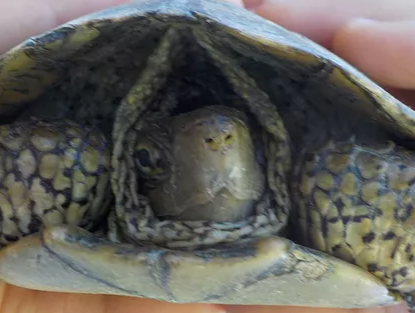 Before the pandemic, Dr. Sparkman did not have the time to begin documenting species at Westmont. However, when COVID-19 hit and canceled her travel plans, she finally found the time she needed.
Stuck in Santa Barbara for the whole summer, Dr. Sparkman went on daily picnics with her son around Westmont. On these picnics, they took photos of creatures that they encountered.
Recalling how much they were able to record during their picnics, Dr. Sparkman observed, "It's amazing how much [you can gather] when you … actually spend a little time looking and listening."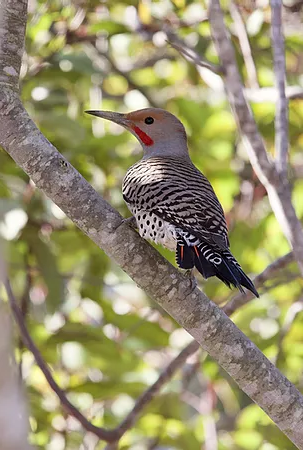 Together, they gathered enough photos to put up on a website. A colleague of Dr. Sparkman, fellow biology professor Dr. Nick Taylor, played a big role in putting the website together.  
Once the website was up, faculty families began contributing their own pictures and recordings. The Chapman family, for example, helped document the activity of the western grey squirrel. Thomas Everest, the son of faculty member Dr. Michael Everest, contributed all the photos found on the "Mollusk" page.
Westmont alumni also started to send in photos of creatures on campus and the surrounding area. Alumna Carrie Steingruber submitted a number of photos she had taken from her time at Westmont in the 2000s.
Dr. Sparkman also reached out to artists in the Westmont community. The website displays a number of poems by English professor Paul Willis in addition to two paintings by art professor Nathan Huff. Dr. Sparkman explained that "poetry and [art] help us see things in a way that … really makes them alive and not just reducible to the noise that's out there."
With the pictures, videos and sound recordings on the website, Dr. Sparkman hopes that people will "learn to see and name species … because it's important to be able to identify things in your environment." With the art included, she hopes that people will be encouraged to "think about [animals at Westmont] as fellow creatures that we share this campus [with]."  
In the future, Dr. Sparkman hopes to hold more initiatives involving both the arts and sciences. In the meantime, the website's "About" page includes a Google form where anyone with files of organisms on campus can contribute to the documentation of biodiversity.