Good at being Great
Like many other Westmont students, Noah Good enjoys hiking and camping. The outdoors have a fond place in the senior political science major's heart. Originally from Boise, Idaho, Good has enjoyed the outdoors. But Good can be found in other places than just the hike to the Arches.
Good is passionate about "inspiring civil discourse in our domestic political conversations" as well as topics of international conflict such as the Israeli-Palestinian conflict. Good's heart reaches out to not only the conflicts within our borders, but ones that we might forget to care about, and he has brought that intentional care into the Westmont community. 
If Noah Good's name sounds familiar, it's because he's managed to make his way up to the heights of Westmont student leadership. He is currently the Westmont College Student Association (WCSA) president, following his previous position as VK senator. This is not his first time in the spotlight, as he participated in leadership roles throughout high school. He is also a part of the Reserve Officer Training Corps, or ROTC, alongside seven other Westmont students.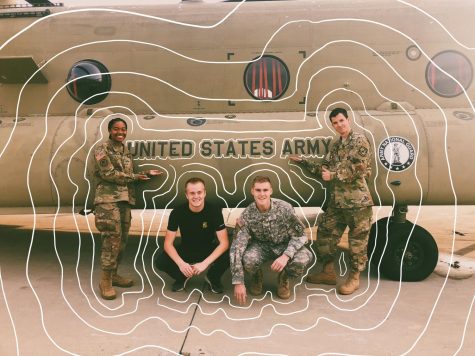 Good has excelled in the program, as he is now a senior Cadet with fellow senior Miles Hale. They both "encourage, and lead the other cadets in the program as they strive to become Army Officers." 
The program consists of rigorous classes that are divided into three main sections: typical classroom lectures, physical training, and leadership lab. "ROTC has taught me about leadership and all the many shapes it can take … I aspire to live by them in my leadership both within the program and without." 
Direction and clarity, planning and execution, Good uses a strict guideline for how he wants to lead so that he can have the best success. All of these sections have acted as tools for Good to use to give back to his community. 
"I enjoy being able to explain why something happens and provide information on possible solutions, and WCSA allows me to do that." 
Good climbed up the ranks, was voted in as WCSA president, and has been using his voice to make a positive impact. He delegates well to his team using their individual strengths to collectively support the student body. 
"My goal is to maximize the potential of each of my team members and use their skills, voices, and passions to benefit the students. This has been an extremely rewarding endeavor, as my team has worked tirelessly to improve the Westmont student experience this year." 
As a part of Good's position, he works closely with President Beebe to make sure that President Beebe is aware of the concerns and interests of the students. 
"It is a difficult task to be the voice of an entire student population, but I do my best to be fair and truthful about the issues on our minds as students."
In doing so, Good has seen sides to the school's administration that the student body as a whole may not realize:
"In my time working with President Beebe, I see an administration genuinely striving to improve upon the past without losing our Christ-centered foundations."
Through Good's time at Westmont, there have been a variety of adversities that the college has faced: natural disasters, racial reckoning, and the pandemic. Navigating the do's and don'ts has been a challenge for both Beebe and Good, but the two of them have been working in conjunction to fulfill the students' and administrators' vision.
Good noted that he had taken "over the position of President during a time of great upheaval."
It's hard to forget the multifaceted tensions that occurred around the same time last year and the pain and frustrations that everyone was feeling. Good sighed and looked back at the issues last March: "COVID-19 was sweeping the country into a lockdown and school as we know it was in jeopardy. The racial justice movement on campus had reached its pinnacle, tempers were high and nothing was solved as we broke for summer vacation." In that turmoil, Good needed to find a way to reconcile the community back together. As a student, he understood the frustrations of the student body.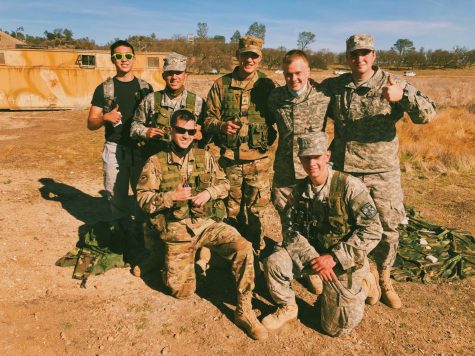 "My first goal was restore the balance and rebuild trust," he said.
Good dived into the year with his team and came up with three vision words that they would use to guide their intentions throughout the next year: collaboration, transparency, and action, each with their own purpose.
"You restore balance through collaborating with each other, you rebuild trust with transparency and you do both by taking action."
As a whole, Good and his team wanted to show the college, students and administration alike, that they were going to take action in meaningful ways. Good wasn't going to allow the situation of the pandemic to be an excuse to breeze through the issues at hand. 
"We were not going to sit and only talk about the divisions and issues of campus, but engage and address them in meaningful ways."
Through events like Conversations that Matter and the Lament series, Good has used Intercultural Programs, faculty, staff, administration, and various clubs to show that the main mission of WCSA this year was to reestablish trust. His actions spoke louder than words as he sought to make the team's mission known.
With a balled fist and fire in his eyes, Good said, "People see and know us not by t-shirts or speech but by our actions around campus."
He added, "The last two years have been volatile and offered many unique difficulties, but working with the administration is the fastest path to a successful solution. Beebe and I have both acknowledged mistakes that have been made in the past and discussed ways to improve in the future." 
As the second half of the semester approaches, Good hopes that he has succeeded in his mission of rebuilding some of the trust that was lost. He hopes that students will continue to view WCSA as a resource dedicated for the students. 
"WCSA will always be there to hear [students] and champion them wherever they are needed."
"
WCSA will always be there to hear [students] and champion them wherever they are needed."
— Noah Good
Good also hopes that the trust and civil discourse on campus will grow stronger as the community is bound through the Christian love of justice, truth, grace, and mercy. 
"Westmont is not going to be perfect, but I hope its students never lose the love that leads them to speak up for change and come together in common cause for the betterment of all the members of the community."