Navigating the tides of tension
Laina Quiñones reflects on her position as a Potter's Clay co-director and a Mexican-American
There are a lot of things that make Laina Quiñones stand out in a crowd. Whether it's her hearty laugh that fills a room with contagious joy, the savory aroma of her tried-and-true tacos dorados, or her passionate care for others, Quiñones is not easily missed.
Quiñones finishes her final year as a general biology student with a plethora of extracurriculars. Her love for people has led her to a number of leadership positions on campus. Not only is she a second-year RA, but she is also co-director of Potter's Clay, which is a student-led ministry and outreach organization based in yearly trips to Ensenada, Mexico. She hopes to continue her passion for service in her life after Westmont. 
"I'm passionate about people. That's why I want to be a doctor." 
Her different positions of leadership during her time at Westmont have taught her an important lesson of how to better care for others. 
"ResLife has taught me about boundaries, which has been really helpful for me … Even when I was working at the mailing center, I loved meeting new people and seeing who was on campus." 
The most influential part of her time at Westmont has been Potter's Clay, though her experience has had its fair shares of highs and lows. 
"One of the best parts of Potter's Clay has been getting to reconnect with Alex Ebert."
The two seniors were close during their freshman year and found each other together once more because of their similar visions for Potter's Clay.
However, leading the program would not be an easy task. As Quiñones and Ebert stepped into their role, they also found themselves in the midst of 45 years worth of history. These intersections brought Quiñones and Ebert to the same question and the same mission: how could they simultaneously respect the 45-year-old legacy and the partnerships the organization has had, while listening and taking a closer look at the baggage that comes with PC?
Looking back at her participation in Potter's Clay throughout her time at Westmont, Quiñones saw how close to home this mission was to her. Both the program and the weight it carries have been intertwined with her own racial journey at Westmont. In fact, Potter's Clay was the beginning introduction to Westmont College for Quiñones. 
Quiñones was at La Gran Comisión, the main church partner for Potter's Clay, with her own personal church, in Ensenada.
"It was a Sunday afternoon and [I] was going to watch a soccer game. I was like, 'Oh my God, who are all these American people?' and someone said, 'Oh, that's Westmont College.'"
From this first impression, Quiñones was impressed with the various opportunities to serve that Potter's Clay offers, Westmont's desire to engage cross-culturally coupled with its large Christian fellowship. Since the beginning of her relationship with Westmont College, Quiñones has been interested in Potter's Clay. 
However, this interest soon turned into a critical growing moment for Quiñones. As she started to participate in Potter's Clay as a VBS team leader, she began to see the subtle superiority complex Americans held when viewing Mexico. 
"It was weird to be standing in the tension of me being American and carrying that privilege, while also being Mexican and feeling the visceral anger towards Americans."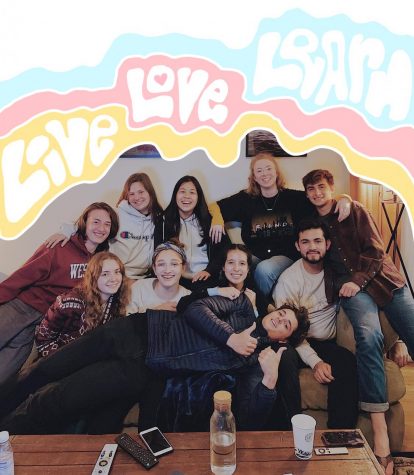 Instances of other students taking pictures of the kids and the ways in which they talked about the Mexican community they were serving made Quiñones uncomfortable. 
"The other students would take pictures of the kids and talk about the kids being 'really cute.' The language that was used was really paternal and demeaning and painted in very broad brushstrokes."
The way in which some students were describing the Ensenada community reminded Quiñones of something former ICP leader Jason Cha described as a common experience that many multinational people have when one's normal — her culture and racial experiences — become abnormal. Cracks began to appear in her life. Where she once felt normal, she now felt as though she stood out in the Westmont community in an uncomfortable way. 
"What's difficult for me [as co-leader] was still holding a lot of that anger when people want to hold onto their idealized version of PC that reinforces white savior complexes …" 
Standing in the midst of the history, the nostalgia that Potter's Clay brings, the expectations that others held of both Quiñones and the Ensenda community, the tensions pulled Quiñones in every direction. All of the past and present voices clouded Quiñones' mind filling her with frustrated emotions. 
This tension angered her, but Quiñones knew she could not keep letting her anger cloud her judgement. 
"Ultimately, my job is to honor the partnerships that we have in Ensenada. It's about helping Westmont students think more critically, but it's more about maintaining partnership with my Ensenada brothers and sisters."
The main goal for Quiñones and Ebert as co-leaders is creating sustainable relationships.
COVID-19 became a blessing in disguise as it allowed the organization to take a step back and look within itself. It gave the core team a moment to pause and become more introspective. The program began to look at where they needed accountability, whether financially or missionally.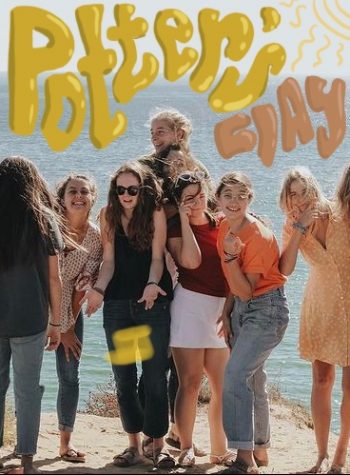 "It's also made us look back at our original mission: are we partnering with multiple members of the Ensenada community? Is the Ensenada community still our focus or has our focus shifted to be more narrow?"
Ebert and past co-directors stood alongside Quiñones. All of the leaders had the same vision and wanted to continue redefining the program's values. 
"I loved having a co-director that I know would back me up and I would also back her up … It was really good to have all be on the same page."
Quiñones feels fulfilled in what she and her team have accomplished so far. She wanted to be involved in the conversations that helped push Potter's Clay into more sustainable relationships and she's doing just that.
Though the Potter's Clay core team did a lot to emphasize that their mission was not to objectify the community, that message was harder to enforce within the other members of the larger team. They struggled to send that message to the larger group of Potter's Clay participants and the rest of the Westmont student body. Quiñones hopes that their efforts will not be in vain. 
"With the trajectory of sustainability, having to sift through 45 years of history has been messy. When people have this idealistic picture of Potter's Clay in their heads and get disappointed, I hope that we wouldn't cave."
The program still has a long way to go, but a lot of work has been done this year. Potter's Clay has been looking into ways to continue the program while dealing with the aftermath of the pandemic. In the end, Quiñones' main hope is that the program stays strong with the progress they have made.
"I hope that we can continue to ask difficult questions, continue to make difficult decisions in the midst of that. I would hope that we wouldn't revert back to what's comfortable."