The importance of self-care through prayer during the COVID-19 pandemic
Sometimes the only change we can make is how we view our circumstances.
"For such a time as this." This statement is something I have been repeating to myself during the COVID-19 pandemic. It is no secret that this season has been hard on many. The hard truth is that this pandemic has destroyed people's lives. It's taken away jobs, school, experiences and loved ones. I have been affected in numerous ways and I find myself asking God why He would see all this suffering without ending it. Yet here we are, a year later, still afflicted.
After a lot of prayers, God laid on my heart that maybe His people were made "for such a time as this." Right now — when we are stuck in our houses, when we are at our lowest — we have a wonderful gift. We have Jesus. Now, more than ever, we have the time and opportunity for self-reflection. We have the opportunity to dive into His Word and challenge ourselves to trust in Him and be the people He wants us to be. Now, more than ever, we can learn how Jesus wants us to treat ourselves and others.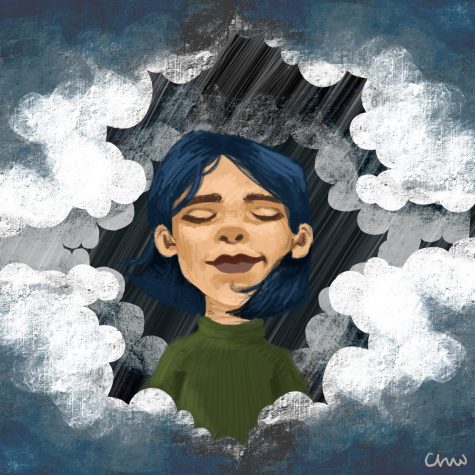 Last summer, when these "why" questions consumed me, God spoke to me. Replaying in my head like a catchy song was, "For such a time as this." I was confused, to say the least. I scoured the Bible in search of these six words until I came across the Book of Esther. "For if you remain silent at this time, relief and deliverance for the Jews will arise from another place, but you and your father's family will perish. And who knows but that you have come to your royal position for such a time as this?" (Esther 4:14 NIV).
At first, this just sent me into further confusion. What did this phrase have to do with COVID-19's negative impact on the lives of so many? As I did a more in-depth reading of Esther and gained more context for this verse, I began to see how I could apply it to my situation. In this verse, Mordecai challenges Esther to trust God, even if it means risking her and/or her family's life. In such a time as this, God calls us to trust Him. In our darkest moments, our best bet is trusting in God. Even when things are so hard and we are not sure how we are going to make it another day, our best show of resilience is trusting Him.
It took me the whole summer to come to this realization, but after I did, I began asking myself what I could do to actively trust Him more. In the search for this answer, I spent a lot of time in prayer and self-reflection. Where was I in my relationship with God? How have I grown? How can I continue to grow as a daughter of Christ? These were the new questions I was asking myself.
I began to see that self-care and self-reflection are part of trusting God, especially in our most difficult trials. When life is toughest for me, I tend to go into what I like to call "robot-mode" — I shut off my emotions and I work really hard to get things done. This tactic tends to work well for me, and I accomplish a lot during these periods. The problem is that, after it's all said and done, I feel empty.
It doesn't feel like I've done anything at all. All that pent-up emotion rushes to the surface and I break down. I just feel worse than I did before. After pondering why I've been shutting down my own emotions, I recognized that the tool I was using to "persevere" was unfulfilling because its foundation was absent of Christ. I was going into "robot-mode" to actively avoid trusting Jesus. It was easier to tuck away my emotions and try to carry the load by myself than to submit and trust that God can carry the load for me. In the process, I did damage to myself by neglecting my mental health.
Throughout this journey, I've come to an understanding that self-care and reflection are so important when our lives are the toughest. When things feel like they can't get any worse, it's so much more important to take time to care and reflect on ourselves — to ask ourselves how we are and how we can better ourselves. I have found that this is hardest to do when I'm not trusting God.
It's easier to love myself and reflect when Jesus is right there helping me do it. The ultimate self-care for me has been connecting with God and diving into His Word so He can help me connect better with my emotions. I learn the most about myself and God when I trust Him enough to just ask. I learn how to persevere in tough times when I have faith that God has my back. I am filled with less self-doubt and less fear when I turn to God with my questions and worries. The load gets lighter when I let Him hold some of it for me, trusting that He can bear it and knowing that I cannot. This Christ-based self-care and reflection have been so important for me during this period. I encourage all followers of Christ to care for themselves the way that God cares for them and reflect on His Word to engage in fruitful self-reflection. This trust can get you through anything, including the COVID-19 pandemic.
–––
Opinions expressed in letters and other editorials, unless otherwise stated, are those of the writers and not of The Horizon staff or the college collectively.