Atlanta shootings force a closer look at increasing anti-Asian violence
On Tuesday, March 16, eight people were killed when a gunman opened fire at three different massage parlors in the Atlanta area. Of the eight people, six of them were Asian women. The shootings come after a year of increased violence against Asian American and Pacific Islander (AAPI) communities across the United States. These recent attacks have drawn attention, both nationally and locally, to anti-Asian racism and hate crimes.
Daoyou Feng, Delaina Ashley Yaun Gonzalez, Paul Andre Michels and Xiaojie Tan were killed in the first attack, which took place at Young's Asian Massage north of Atlanta near Acworth. An hour later, Hyun Grant, Suncha Kim and Soon Chung Park were killed at Gold Massage Spa in Atlanta. Yong Ae Yue was killed in the final attack, which took place across the street at Aromatherapy Spa.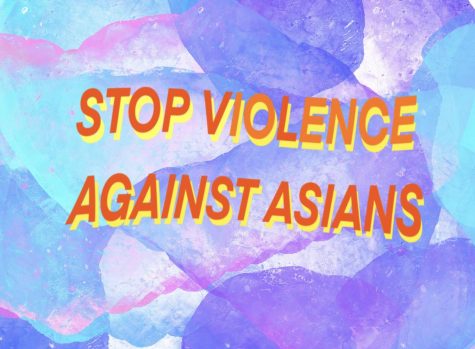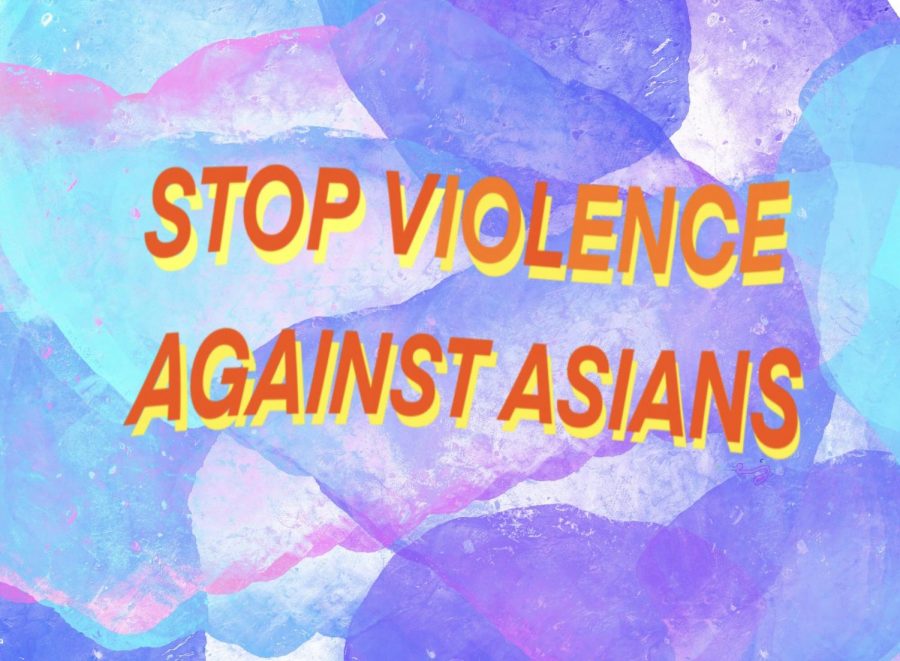 Robert Aaron Long, the 21-year-old suspect, was taken into custody hours after the shootings. According to a Cherokee County press release, Long said that "the crimes were not racially motivated" and "that he blames the massage parlors for providing an outlet for his addiction to sex." Cherokee County Sheriff's Office Captain Jay Baker faced backlash for his comments in a press conference where he suggested that the suspect was "pretty much fed up and kind of at the end of his rope," and that the shootings took place on a "really bad day for him." Long has not been charged with a hate crime as of yet.
The mass shooting in Atlanta follows a year in which anti-Asian acts of violence have peaked. "Stop AAPI Hate" reported 3,795 incidents of hate between March 19, 2020 and Feb. 28, 2021. The organization, which formed "in response to the alarming escalation in xenophobia and bigotry resulting from the COVID-19 pandemic," has made an effort to detail the types of discrimination and hate crimes that have taken place against AAPI communities. The Bay Area organization lists California as having the highest number of reported incidents, which makes up nearly 45 percent of all incidents nationwide.
Blake Thomas, Director of Intercultural Programs at Westmont, provided a lengthy history of anti-Asian racism in the United States. "Even before the first Chinese landed here, Americans had developed a prejudice against the Chinese as idolatrous, superstitious, filthy, crafty, cruel, dishonest and intellectually inferior," he said. Thomas went on to cite several statewide and federal court cases that codified Asian Americans as inferior, as well as state laws that legalized discrimination. "In 1906 California outlawed marriages between whites and Asians," he mentioned, adding that "the California Board of Education ordered the segregation of Japanese and Korean schoolchildren from white kids in San Francisco's public school system."
The Santa Barbara County Sheriff's Office joined the Major County Sheriffs of America (MCSA) in a stand against AAPI hate crimes. In a March 19 press release, Santa Barbara Sheriff Brown added, "While we are pleased that we have had no hate crimes against Asian or Pacific Islander victims reported in the communities we police since at least the beginning of 2000, we want to ensure these types of crimes are reported to us if they occur."
The lack of reported hate crimes against AAPI communities does not mean that Santa Barbara is immune to racially motivated incidents. On March 23, the Independent published an article featuring "Nine Lived Experiences from Nine Local Residents" about how the Atlanta shootings have affected local Asian Americans.
The Atlanta shootings also prompted a local organization called SURJ SB (Showing Up for Racial Justice, Santa Barbara) to hold a vigil downtown on Saturday. On its Facebook page, SURJ invited members of the AAPI community and allies to attend the vigil "to raise awareness of our largely invisible Asian diaspora right here in Santa Barbara." From around 1 to 2:30 p.m., over one hundred people showed up at the corner of State and Anapamu wearing white, a traditional Asian mourning color, to honor the victims and stand against Asian hate.
Jackie Takarabe, a second-year student at Westmont, attended the vigil on Saturday. Takarabe, who identifies as biracial and Japanese American, spoke of her experience attending the event. "It was very culturally Asian in the sense that it wasn't the most disruptive vigil or protest that I've been to," she said. She mentioned the presence of instruments, such as a gong and flute, that symbolized how the community was coming together "more to mourn than to ask for anything in return." Takarabe acknowledged that she had hoped for a more vocal presence from those leading the vigil, but emphasized that the event "was very beautiful."
When asked about the ways that the Santa Barbara and Westmont communities can stand with their AAPI members, Takarabe stressed the importance of education. "Pursuit of more understanding about these cultures that are being affected, why they are being targeted, and the history behind [AAPI violence], those are always huge aspects as far as next steps," she said. "Donating to campaigns or different organizations that are aimed at spreading awareness and education of these instances… and maybe even starting programs and reading [groups]." She emphasized a need at Westmont for "real transparent conversations that admit the shortcomings that we have had as an institution, as well as where we need to step it up and take responsibility."
Dr. Meredith Whitnah, professor of sociology and co-advisor of the ethnic studies minor at Westmont, also commented on the ways that Westmont can support and engage with members of the AAPI community to address the recent events. She cited the theologian Emmanual Katongole, who talked about ways of "prophetic proximity and prophetic distance" when engaging in the work of justice and reconciliation.
Whitnah stated that "people who identify as AAPI should be empowered to lead the conversation and actions about next steps."
"We shouldn't underestimate the power of holding sacred space to mourn and lament, and to bear active witness to the feelings and lived experiences that are present in our communities," she said. "Those of us who do not identify as AAPI must do whatever we can to center the voices and experiences of our sisters and brothers, and to take a posture of active listening as well as prayerful discernment about concrete steps to take to be healing agents of hope, peace, and restoration that we are each called to be."
For those looking to grow in their understanding of the recent events, Westmont's Asian Student Association (ASA) will offer a couple of events in the coming weeks. On Thursday, April 1, they will give out educational pamphlets on AAPI history and the Atlanta shooting from 11:30 to 1 p.m. in front of the Dining Commons. ASA will also host a panel of faculty and staff to address the AAPI community and the Atlanta shooting on Wednesday, April 7, at 6:30 p.m.