Westmont hosts sixth annual Advancing Women in Leadership Conference
New initiatives and partnerships with the CCCU expand Westmont's support of women in leadership
Recently, Westmont hosted the Council for Christian Colleges and University's (CCCU) sixth annual "Advancing Women in Leadership" (AWiL) conference. Irene Neller, the vice president for enrollment, marketing and communications, shared that the college desired to host the event "to keep the momentum going and to offer the virtual platform because of our expertise and ability to do so." This year's conference had two components: Neller reported that 1075 virtual participants attended the President's Breakfast on March 5 and 1000 people attended the panel discussion on March 26.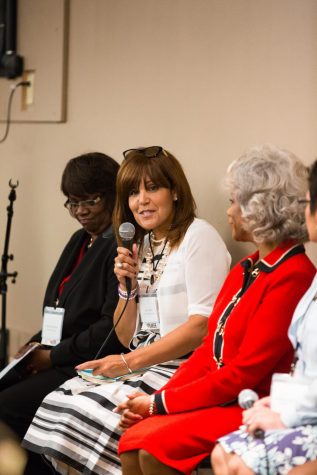 By assisting the CCCU in its endeavors regarding women and by planning and sponsoring mentoring events for women, Westmont College has worked to empower women. Neller shared that "it's been my passion and life purpose to have been able to initiate this work with the CCCU and start the Advancing Women in Leadership effort." She started working on this dream in 2008. Prior to coming to Westmont in December of 2017, Neller spent 30 years in VP positions at Biola University and Fuller Seminary. 
While the United States has worked to bridge the existing gender gap, women are still underrepresented in senior-level leadership positions. Neller shared a study conducted by Catalyst in 2020 that explains how women hold 5.8% of the chief executive officer positions and 21.2% of board seats in America. 
To address these discrepancies, the CCCU and Westmont College have developed several initiatives to support women. For instance, the CCCU first offered a Women's Leadership Development Institute (WLDI) in June 1998 to support "member institutions in identifying and equipping high-potential women for expanding leadership roles." 
Neller stated that over 300 women have participated in these offerings between 1998 to 2018 and that "over 40 of these participants have been promoted into cabinet-level leadership roles, in addition to seven participants moving into the presidency of a CCCU institution." Neller added that Westmont has sent faculty and staff to these leadership development programs over the years. 
Neller stated, "CCCU President Shirley V. Hoogstra authorized the formation of a 'Women and Leadership Task Force' that would advise and guide the CCCU regarding current and future programming oriented toward women's leadership development within the context of Christ-centered higher education." Ultimately, Neller emphasized that this task force would contribute to national initiatives such as the WLDI offerings and oversee the CCCU's national AWiL conference held during Women's History Month in March. 
For several years, Westmont has sent various faculty and staff to serve on planning committees for AWiL conferences. Neller mentioned that Dee Kim and Liz Robertson, the resident directors for Emerson Hall and Van Kampen Hall, respectively, have served on planning committees for AWiL conferences at Biola University, Vanguard University and Cal Baptist University. Liz Robertson shared that she "was honored to collaborate with colleagues from multiple institutions in Southern California to facilitate an excellent conference."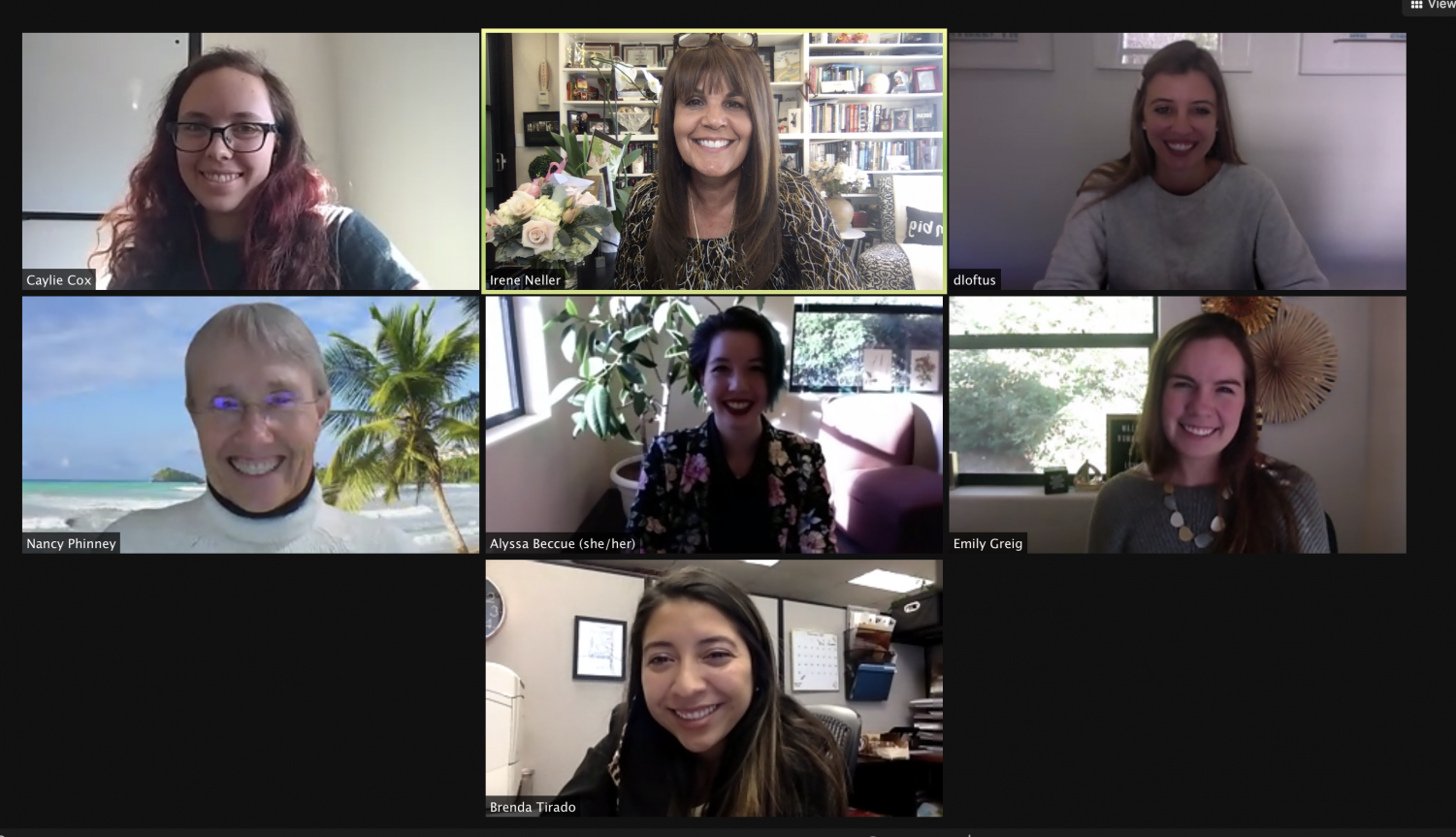 In addition to participating in the AWiL conference, Westmont College supports women through the Women's Leadership Council. Mary Pat Whitney, the director of events at Westmont, stated that she and Coach Kristen Moore have worked together to lead the Women's Leadership Council at Westmont. Whitney stated that the program is "designed to support female students through mentorship and other avenues." Neller further shared that the council consists of women who are leaders and influencers in Santa Barbara "who desire to mentor and coach Westmont female students." 
Every year, the Women's Leadership Council sponsors a luncheon at the Biltmore Four Seasons so Westmont students can attend for free and connect with Santa Barbara professionals. Neller shared that over 20 mentors and leaders volunteer their time every year "to connect with a Westmont student and journey with her to help her connect to internships, leadership opportunities, and more through their networks." Additionally, Neller highlighted that the council has brought impressive keynote speakers, including Megan Alexander in 2019 and Tamika Catchings in 2020.  
In addition to these efforts, women in leadership at Westmont College support each other through other, more relational means. Robertson shared that she supports women as a Residence Director by modeling what it means to be a woman in leadership and encouraging them "to live out their God-given strengths and abilities so they have the confidence to lead others within their spheres of influence." In addition to leading the Women's Leadership Council, Whitney stated that she hires student workers to assist with college events, which advances the college's mission and helps the workers gain "career and life skills as they move forward in their education and careers."  
In the eyes of Neller, hosting this year's AWiL conference is simply the next step in advancing women at Westmont College. She maintained that "Westmont embraced my work and leadership with open arms, and I'm so encouraged to see many women serve in leadership at Westmont!"