Good Space in Goleta offers working refuge amid COVID-19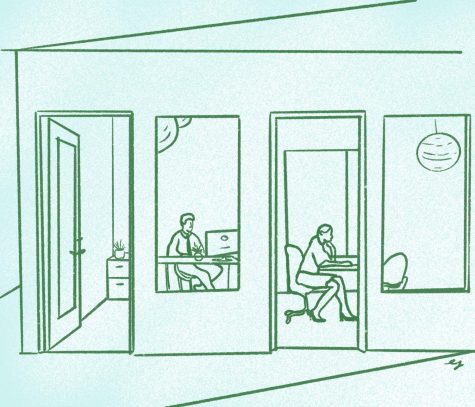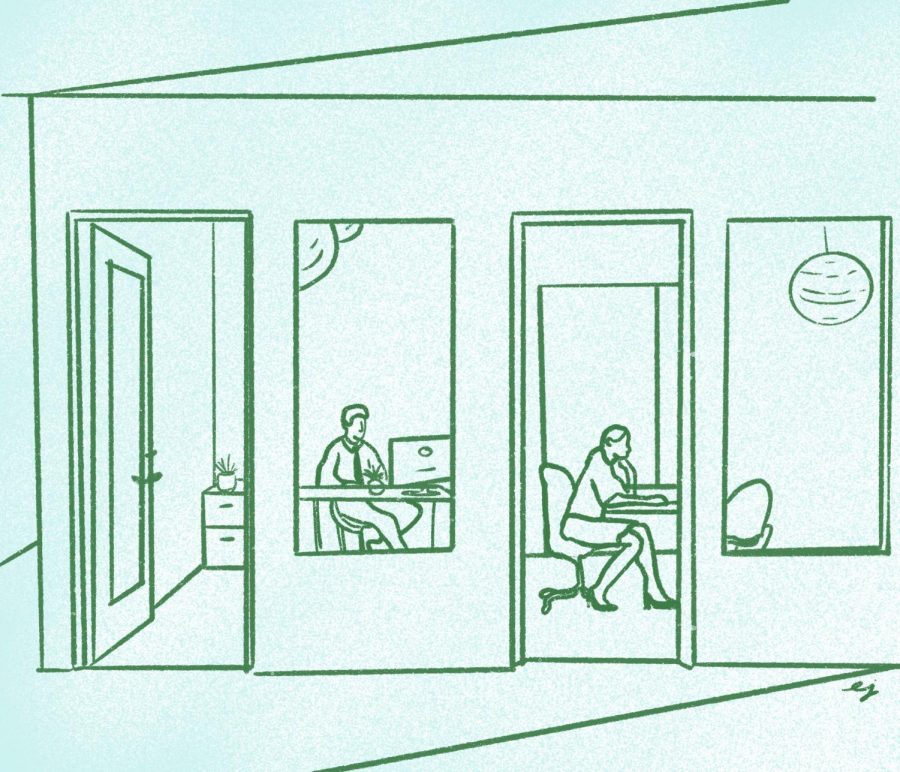 Good Space, a co-working space located in Goleta, opened on February 27, 2020, just three weeks before many office-goers were forced to begin working from home. Mika Silverman, owner of Good Space, commented that the space originally opened to be "the innovation hub of Goleta," targeting "business, academic, technology and scientific communities to come and advance goals together, supported by a co-working model." During the COVID-19 pandemic, "they have become the quiet retreat for anyone with too much going on at home: roommates, kids, dogs, family, gardeners, construction, etc."
Students and faculty at Westmont have faced similar challenges with online learning and teaching over the last year. Dr. Renee Miller, a visiting religious studies professor at Westmont, opened up about her experience with working remotely over the last year. Miller stated, "Working from home with small children is challenging, at best. This year, both my husband and I are working remotely and our son is doing kindergarten online. It has been difficult to get the physical and mental space to be productive over the past year."
Dr. Mark Nelson, a philosophy professor at Westmont, has had a similar experience with working from home. Nelson stated, "I practically require laboratory conditions in order to concentrate: no conversation, no interruptions, no background music, no dripping faucets, no pets wanting to be walked. Also, I need just the right amount of light – bright, but not too bright." 
Over the last year, Dr. Nelson has been able to develop a routine that "has worked out pretty well," saying, "If I get up early and start reading or grading papers when the house is still quiet, I can get a lot done. The light is good outside on our little covered patio, but I am an avid birdwatcher, so if there are interesting birds in our yard, then, once again, I'm distracted!"
Dr. Miller and Dr. Nelson are not alone in experiencing distractions while working from home. A survey published in September 2020 by JDP stated that 54 percent of workers said that they have more distractions at home than at their workplaces. This raises the potential success of co-working spaces, where people can do their work without the distractions they encounter at home. Reports are also predicting that co-working spaces will become popular among a growing percentage of employees, from 30 percent who already preferred co-working spaces pre-COVID-19 to 40 percent post-COVID-19. 
Spaces like Good Space are becoming increasingly popular due to their versatility. They can provide a meeting place that caters to professionals outside of large companies, such as freelancers, independents and entrepreneurs, or a place where someone can come and work by themselves. 
As a result of COVID-19, Good Space has many local students who now come to study and do homework, as well as "post-college people studying for things like the LSATs and MCATs." Although that was not Silverman's original vision, she is "open to do anything to benefit the community." She also suspects that, once classes return to being in-person, they will lose a lot of students, but "everyone will always be welcome," because she strongly believes "that innovation comes from talking to knowledgeable people outside your usual day-to-day."
In the future, Good Space hopes to hold events that "bring people out of their silos to connect and hopefully spur innovation." Silverman is passionate about bringing people together that have mutual interests, which is something that Good Space allows her to do, whether it is connecting students who are all studying for the MCAT or hosting an entrepreneur's mentorship program every two weeks.