Warm weather wears for men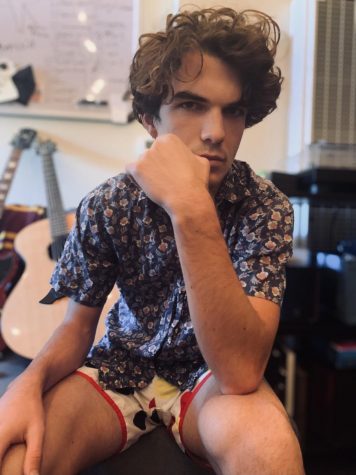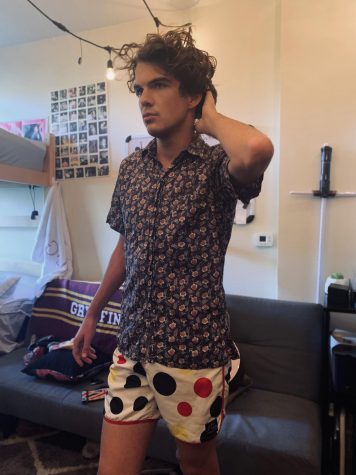 Break out the striped towels and pack the spikeball net — we're going to the beach. That's right, folks, it's finally that time of the year where the weather warms up, the sun starts shining, and the blessed breeze starts blowing.
In other words, spring is here and summer is just around the corner. Allow me to help out some of my fellow XY chromosomes with some advice for how to seize the unique wardrobe opportunities these two seasons provide.
First up, fellas, is the fortune of fantastic floral shirts. Appropriate for both casual and semi-formal events, these button up short sleeves allow for any number of unique color combinations. For those of you who prefer function over fashion, fear not! Floral shirts have the great advantage of being incredibly breathable — an extremely useful quality during the hottest days of summer. Furthermore, florals come in a wide variety of brands and are often available at secondhand stores, making them extremely easy to find and affordable, if you know where to look. Hit up your local Goodwill!
The next item on our list is the essential — shorts. Yes, spring and summer support the liberty of the art of shorts wear, with plenty of variation to make the style your own. There are, of course, the more traditional khaki shorts that extend a little bit above the knee, and casual board shorts/trunks are great for ocean exploration.
However, I venture that more can be done beyond these two items. Consider investing in a pair of "chubbies," or shorter shorts, that may show off a bit more leg than usual. Some chubbies even double as trunks if you can find the right brand — I own a pair of Wonderbread™ chubbies that I wear all the time during the summer. If you decide to venture down the path of shorter shorts, you will certainly turn plenty of eyes and, if you're confident enough, you can give off a cool impression.
Finally, I would be remiss not to mention footwear; luckily, my answer is simple: sandals and flip flops for days. I wear Rainbows™, which have lasted several years and are still in great condition, which makes them an excellent investment, in my opinion. However, any open-toed option will work as long as it's within your comfort zone. This is the great time of the year where our feet need not be shackled by the sinister smothering of socks and sandals allow for said liberation.
As always, my advice for procuring the aforementioned items is the same: secondhand, secondhand and secondhand. Seriously, you'd be surprised just how many quality clothing items can be found at your local thrift store for shockingly affordable prices. Plus, by shopping at these stores, you are participating in stopping the malpractices of big fashion brands, which you can read about more here.
Now apply that sunscreen, suit up, and get out to the beach.