Speaking Against the Wall of Resistance
Andrea Garcia discusses her passion to address issues that others will not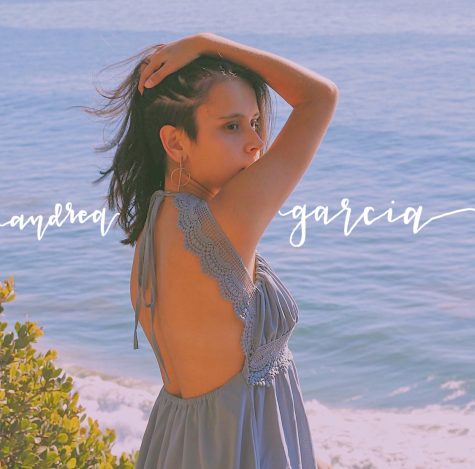 Maybe you saw her at chapel with her powerful slam poetry. Maybe you saw her lifting heavy weights at the gym. Maybe you saw her strumming away on her ukelele or sketching a doodle in your residence hall. 
Andrea Garcia, a third-year business and economics major and film studies minor, is a small woman who has some big passions and even bigger dreams.
"I love storytelling and communicating through all mediums, but have found a strong passion for and strength in poetry."
Her passion has led her to perform multiple times in chapel, where her poems cover a range of topics, such as mental health, LGBTQ+ rights, as well as general calls for justice because, as Garcia explains, "as Christians, we are called to do so."
Her artistic inspiration draws from her personal life experiences. As of late, she has been thinking back on her three years at Westmont College.
"For a while, I questioned whether or not I truly belong at Westmont. While, for the most part, that feeling has subsided, I recognize that the beginning was not ideal for me …"
Garcia's opinions and thoughts conflicted with more traditional perspectives from both faculty and staff that she encountered. She discusses one instance of a staff member "ignoring safety concerns" that she brought to their attention regarding a roommate conflict, "correcting [her] feelings" about her roommate, and a general "passive-aggressiveness"— all things that led to Garcia feeling that the staff was being unprofessional.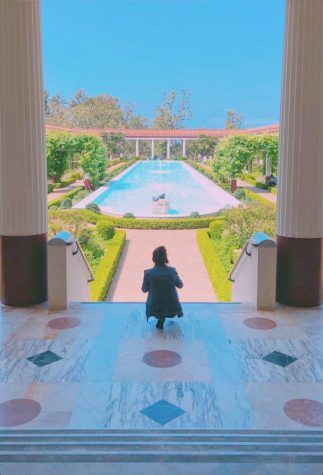 "Westmont advocates for their strong community, through it's the very people that proclaim this that created a hostile environment for me."
Not only that but Garcia saw that there were stories that were not being told because of their controversial nature that the school did not address. Because of this, she started a private social media account that allowed her to freely express her opinion on issues that she felt like weren't getting traction from the school, such as mental health, swearing, LGBTQ+ rights, diversity and even critiquing Ring by Spring.
This wall of resistance jump-started Garcia's desire to begin advocating for herself. She realized she needed to begin this growth for herself "since nobody else was going to be [an advocate for her.]" 
Throughout the next couple of years at Westmont, Garcia encountered a number of people who have been supportive of her mission to push against the wall of traditionalism and allow people to truly feel seen by the school. Her passion to push against the older ideals brought her a platform to make sure that her message could be heard through chapel. She's been able to meet other students and faculty that she is "forever grateful for."
One of those people is chapel's musically talented Eben Drost. His professional relationship with Garcia started after he attended Phoenix Night at the end of Garcia's freshman year. At this event, Drost was moved by Garcia's way with words in her spoken poetry and felt that she would be a good person to speak at chapel.
"He asked if I would be willing to create a poem expanding on what I talked about in a Christian context, and I said yes."
Through this opportunity, Garcia delivered a poem that impressed many. Because of the positive feedback that she received, Eben asked her to speak at a couple more chapels. 
Even while speaking in chapel multiple times, Garcia explained that "it was nerve-wracking."
"You're anxious about how you will be received, what people will say, will you slip up during it, a lot goes through your mind because the whole student body is there … well, sort of," Garcia said, holding back a small laugh. 
Because she presented her poems at a chapel at Westmont, Garcia said that she needed to edit her poems for the context of chapel. Drost wanted her to focus her poems to address issues within a Christian context. Rather than being 100% candid in her beliefs, her goal was to "appease the more old-school, reserved people while simultaneously bringing into light some topics that deserve more recognition from the school and Christian community."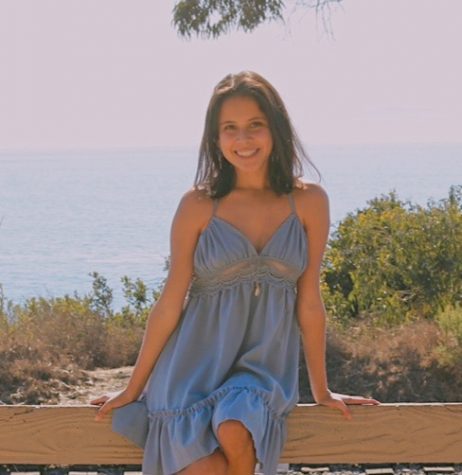 These poems reflected only a fraction of Garcia's true opinions and candid call to justice: "it was a small nudge to invite people into this conversation of mental health, a pursuit of justice, and our Christian calling, and LGBTQ+ rights … These are difficult conversations that sometimes need a more gentle hand depending on your audience."
Despite all of her significant efforts to begin tearing away at the old wall, Garcia knows that, in the end, she can only speak for herself. 
"Ultimately, in life, while you have a support system that varies from person-to-person that can be made up of family members, friends, mentors, professors and the lack thereof, at the end of the day, you are your biggest spokesperson."
Garcia's growth has allowed her to become more opinionated and to learn the values of having healthy boundaries. With all of this development, she hopes that Westmont will continue to follow its mission to be a "community [that] is built upon other-centered practices," as well as a place where "love for God and neighbor is cultivated and nurtured," as written in the Community Life Statement that all students and faculty sign. 
"I do love the pursuit of community that Westmont advocates for. It has a strong foundation in which students are asked to practice 'integrity, confession and forgiveness' and 'accept responsibility for their actions and words,' which are good values to live by and strive for."
It has been a long three years for Garcia. She has used her voice on a variety of different platforms to ensure that students feel they are seen and heard. In the end, she firmly states that she has done what she believes to be right for the school to live up to its own ideals of community.