Westmont to add "Justice, Reconciliation, and Diversity" General Education requirement
Upon arrival on campus for the fall semester in 2021, incoming students will have a new general education (GE) requirement: the recently approved "Justice, Reconciliation, and Diversity" GE. The proposal for the new GE was approved unanimously by the Academic Senate on Feb. 9 and subsequently approved by the full faculty in a March 26 meeting. The Board of Trustees will deliberate on the proposal in May, at which time they will decide whether or not to ratify it.
If approved by the Board of Trustees, the Justice, Reconciliation, and Diversity (JRD) requirement will go into effect in the fall semester of 2021 but will have no impact on current students. Dr. Rachel Winslow, a professor of history at Westmont and the current chair of the GE committee, emphasized, "Future students will need to take a JRD-listed course, most of which will satisfy another GE requirement as well. This should mean there is little impact to student schedules."
Courses that meet the new JRD requirement include departmental offerings in biology, English, kinesiology, history, sociology and theatre, among others. Dr. Rick Ifland, Westmont's interim provost, added that several class offerings will be modified to fit the new requirements. "Some courses will more deliberately be crafted to include issues of justice, of reconciliation and of diversity via slight alterations in lectures, reading materials and discussion," he said. "The process is not intended to be dilutive –– taking away something else to add this in –– but rather accretive: adding more to the material in order to deepen our understanding."
According to the proposal, the JRD general education requirement "asks students to consider structures of inclusion and exclusion, with a particular focus on present and historical issues of race in the United States." Dr. Steve Contakes, a professor of chemistry and the chair of the GE committee in the fall of 2020, referenced the 2016 Diversity ILO Assessment in stating that the JRD requirement was designed to address a "biblical vision of human flourishing."
"We tried to set high standards for ourselves in terms of how well we expect these courses to frame issues of diversity biblically and address them substantially, particularly in terms of the current and historical trajectories of racism in the U.S.," Contakes said. He added that the "requirement will make it easier for us to evaluate how well we are achieving this goal at the course level and provide a measure of accountability."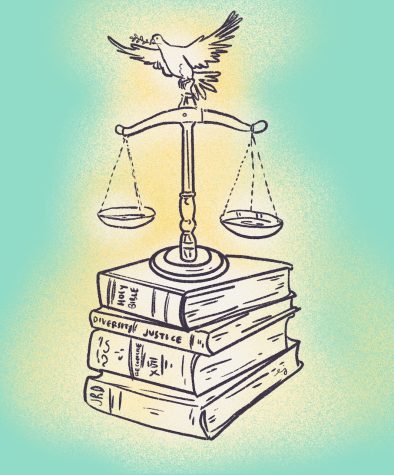 Ifland emphasized, "Justice, reconciliation and diversity are not trendy terms. They are biblical terms and part of the way we as Christ followers are to live and to love."
Winslow stated that the process of adding a curricular component to address issues of diversity and race began over four years ago with a campus accreditation review panel. The GE proposal adds: "Students and faculty had reached out to the Provost's Office about such curricular revisions as early as 2016, especially after the [Western Association of Schools and Colleges] report and Diversity [Institutional Learning Outcomes] Assessment team both highlighted the lack of a cohesive approach to diversity."
Winslow stated that "there is an especially pressing need for the college to provide students with the skills and sensitivities to understand and respond to diversity, not just as global reality, but also as a domestic one." She also referenced the 2016 Diversity ILO Assessment, which states, "As a Christian Liberal Arts institution, Westmont's graduates must be equipped to address issues of systemic injustice in our diverse family with firm knowledge, sensitivity, Christian love, and charity."
In addition to adding the JRD general education course requirement, the proposal also modified language surrounding the pre-existing "Biblical and Theological Canons" and "World History in Christian Perspectives" GE categories. The proposal states that the language changes "were developed in conjunction with the Religious Studies and History departments." 
"In including issues of diversity, the Religious Studies department recognizes that gospel includes bold humility in witnessing to the kingdom of the Triune God," Winslow added. "For World History in Christian Perspective, its aim is to recognize how historical global trajectories have ongoing local implications."
The GE category known as "Common Skills" has also been renamed "Common Fluencies." The proposal states, "With this reframing, the Justice, Reconciliation, and Diversity requirement will fit into this category."
Contakes clarified that "these categories do not just teach skills; in a broader sense they equip students to live well in the world."
He emphasized that the Justice, Reconciliation, and Diversity requirement seeks to do more than check off a box. "The faculty genuinely think this issue is important," he said, adding, "the faculty genuinely want a Westmont education to help students — and ourselves — do a better job living out the gospel and see this proposal as a part of that. So, in that sense, this proposal is also an expression of very deep commitments on the part of the faculty and college."
While the proposal has been approved by the faculty, there remains an arduous task in designing and developing the curriculum. "The hard work that preceded this proposal, namely that of advocating for institutional change, was largely done by other faculty, administrators and students," said Contakes. "Similarly, the hard work that will follow — namely that of crafting Justice, Reconciliation and Diversity courses and teaching them well — will fall on those of my colleagues who possess the requisite insight and expertise. So, for whatever credit is due, those people are the real heroes."
About the Contributors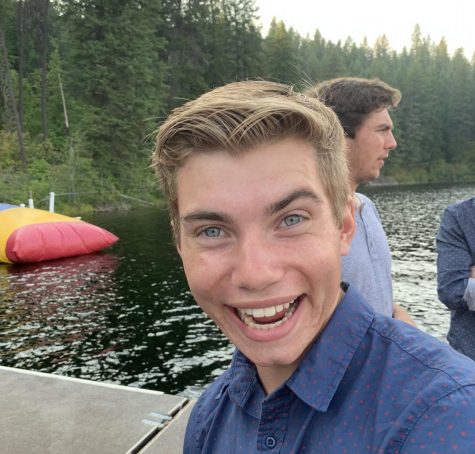 Caleb Marll, News Editor
Caleb is a sophomore Religious Studies major. He enjoys a good cup of coffee and longs for the day when the Seattle Mariners make the playoffs.
Ella Jennings, Graphics Editor
Ella Jennings is a sophomore Art and Psychology double major who adores espresso and spending time with friends and dogs.