Nearly 40 years after opening, Lost Horizon Bookstore finds a new home
Jerry Jacobs, co-owner of Lost Horizon Bookstore in the heart of Montecito, wears blue jeans as he sells rare first editions. In the business for almost 39 years, Jacobs and his wife, Angela Perko, have bought extensive collections and sold incredibly valuable books, but they continue to remember their humble beginnings and maintain their down-to-earth approach to business.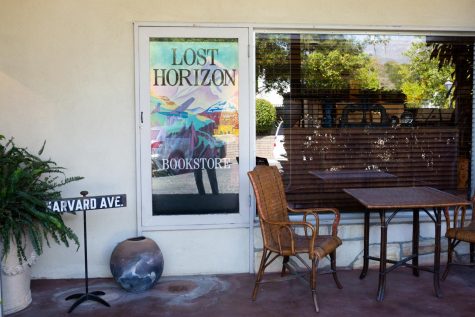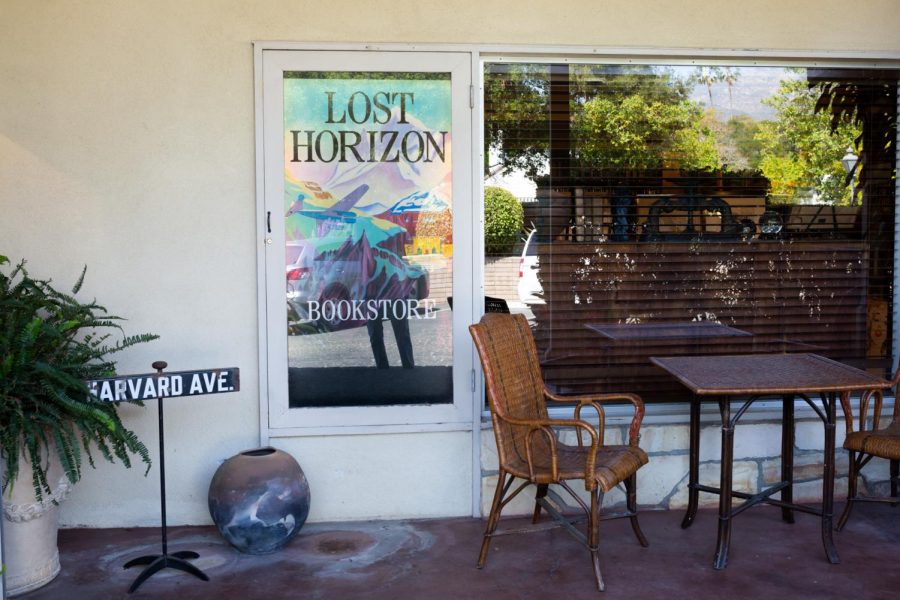 When asked how he and his wife started the bookstore, Jacobs said, "It was by the seat of our pants." From the coin-collecting days of his youth, Jacobs appreciated the world of antiques and rarities. As his relationship with Perko grew, so did their mutual interest in books. It was not always high-dollar material — often the material was hard-won through long days at swap meets and book sales, grabbing what they could find to fill their shelves.
After finishing school, Jacobs and Perko looked at a map to see where they wanted to live. They settled on Santa Barbara, Jacobs said, because it was "near the ocean, near a university," and was a tourist haven: in other words, the type of place that needed a bookstore. When they first opened their doors, the bookstore was on Anacapa Street, across from the fledgling Paradise Cafe. That was about 39 years ago.
"We had one of the first espresso machines in Santa Barbara," remembered Jacobs, "and we would have poetry readings." Providing an experience new to Santa Barbara, before coffee houses littered the city, the store served coffee along with a humble collection of books on a few shelves: about half a shelf of architecture, half a shelf of photography, and two shelves of art books. By the time their first child was born, Jacobs and Perko were running the store from 10 a.m. to 10 p.m. seven days a week.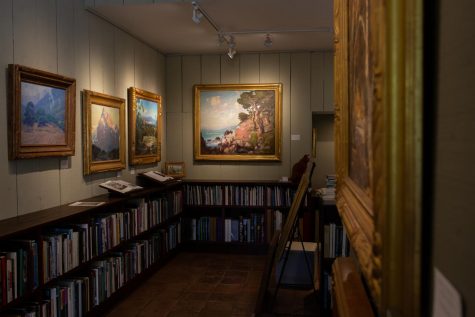 Over the decades, Jacobs has encountered some remarkable volumes. He sold a true first edition of "The Hobbit" by J.R.R. Tolkien — before the movie came out and the market for the copy exploded — and a collection of all six Jane Austen novels, all first edition. A particularly unique find was a first edition "Taos Pueblo," the first photography book published by Ansel Adams. That book sold for $60,000, a far cry from their swap meet beginnings.
Two years ago, Lost Horizon was forced to move from its building on Anacapa Street after 37 years. The building had been sold, forcing Jacobs and Perko to find a new location. They arrived at their new location in Montecito and currently share the space with Diane Stewart Fine Art. 
Although their old building remains vacant, Jacobs expressed remarkable gratitude. "I love [the new location]," Jacobs said. "We have done as well in two years here, even with the pandemic, as we did in three to four years [at the Anacapa location]." Jacobs attributed this continued success to Montecito citizens, and their desire to shop within Montecito. Even seasonal residents have turned out, looking for an intimate shopping experience apart from their working lives in urban centers like Los Angeles. Splitting the overhead with Diane Stewart has also helped by bringing mutual customers out of the shared space. 
Currently, Lost Horizon Bookstore sells not only books, but vintage posters, prints, maps and even historic California paintings. While the bookstore has rare, expensive volumes, it also has more affordable options, from 10-dollar literature to 15-dollar art books. Jacobs said Westmont students have always been welcome customers at Lost Horizon.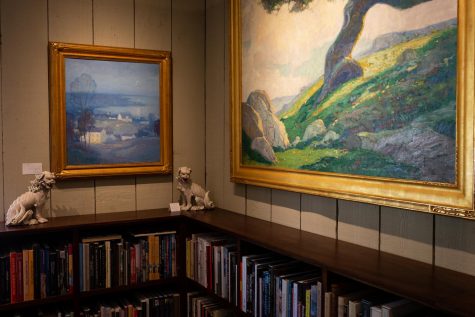 A noteworthy addition to Lost Horizon's inventory is a collection of vintage pulp magazines, listed on their website, losthorizonbooks.com. There are publications with titles such as Amazing Stories, Astounding Science Fiction, and Popular Detective for sale, with dates ranging from 1929 to 1957. Copies run as low as 10 dollars. "Often, [what I buy] is whatever I get a phone call for," said Jacobs.
 Though the books now arrive more easily, Jacobs and Perko maintain an entrepreneurial sense of spirit as they venture into new worlds of collection. It is this spirit that seems to have propelled Jacobs and Perko to their current thriving spot in Montecito's Upper Village, but they have not lost themselves in the price tags and collections. "We are not at all snooty," said Jacobs, with an affable smile.
Lost Horizon Bookstore is located at 539 San Ysidro Road. The bookstore is currently open from 11 a.m. to 5:30 p.m. Monday through Saturday, and is closed on Sundays. COVID-19 precautions include mask-wearing, glove-wearing and social distancing. Curbside pick-up is available. The bookstore's phone number is 805-962-4606, and its email address is losthorizon.books@gte.net.